How Americans save by the numbers
After analyzing the data, Fidelity found that overall, the average American had about $104,000 in their 401(k), and $93,000 in their 403(b) retirement account. As you'd expect, those numbers decrease the younger one gets — but the size of the drop is still startling.
Gen Z had just $6,000 saved on average in their 401(k)s and $4,000 in their 403(b)s, while millennials had on average $41,000 and $35,000 in those accounts respectively. Gen X had $137,000 and $115,000, while baby boomers had almost twice that amount: $209,000 and $187,000.
A 2019 study paints a similar picture though with some deviations. In that year, the Transamerica Center for Retirement Studies pegged the median retirement savings amount for Americans (per household) as follows: $33,000 for Gen Z; $50,000 for millennials; $87,000 for Gen X; and $162,000 for baby boomers
Many variables, of course, will impact how far a retirement dollar goes, or doesn't. In planning for retirement, you'll want to factor in where you live, your expected income, loans and credit balances, and much more. One popular strategy for making money last is to move from an expensive locale to one with a more manageable cost of living.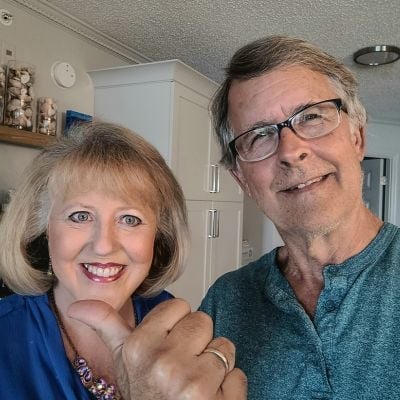 Playing retirement catch up
If you're worried that you'll fall further and further behind in your retirement savings, there are easy ways to start catching up. First and foremost, take control of your credit cards and high-interest loans.
Using data from the Federal Reserve Bank of New York for the fourth quarter of 2022, USA Today reported that each American household carries an average of $7,951 in credit card debt. Assuming a fairly conservative 15% interest rate and monthly payments of $200, it would take you just shy of five years to get out of debt — and you'll have forked over an astonishing $11,061.48 total. And you just had to have that new living room set, huh?
Now, let's run the same numbers with a $400 payment. Sure, it may be a stretch. But on the other end you'll come out paying nearly $2,000 less and get out of debt in 23 months. What should you do with that extra money? You knew we were going to mention retirement, didn't you?
Use 50/30/20 — and shop around
Another key is to budget and treat that budget like the law. Many Americans have used the 50/30/20 to simultaneously pay off debt and save towards retirement. It requires you to put 50% of income towards essential needs, 30% towards wants, and the remaining 20% to debt or savings. Using this method, someone making $75,000 per year could save about $450,000 in 30 years!
But it isn't just debt that'll get you. Everyday expenses such as health care and car insurance, can fluctuate wildly — and thus practically invite you to shop around.
Another quick, easy way to free up retirement funds lies as close as your subscriptions list. If you're spending hundreds or even thousands on publications, services and memberships you don't use, pull the plug. The best cost-cutting measures are the ones that don't feel like sacrifices, and the results are certainly worth subscribing to, in the long run and today.
Sponsored
Meet Your Retirement Goals Effortlessly
The road to retirement may seem long, but with WiserAdvisor, you can find a trusted partner to guide you every step of the way
WiserAdvisor matches you with vetted financial advisors that offer personalized advice to help you to make the right choices, invest wisely, and secure the retirement you've always dreamed of. Start planning early, and get your retirement mapped out today.