What this means for you
Residential and commercial buildings contributed 13% of the nation's greenhouse gas emissions in 2021, according to the Environmental Protection Agency. This is largely due to burning fossil fuels for heat, lighting, refrigeration and cooling, as well as the handling of waste. In New York, buildings account for 32% of the state's emissions, according to a 2022 government report.
New York was also the sixth-largest natural gas consumer among states in 2020, with natural gas contributing 46% of the state's electricity generation, according to the Energy Information Administration (EIA).
Research from the Rocky Mountain Institute shows that all-electric construction statewide could possibly save an extra four million metric tons of carbon emissions by 2040 on top of the two million expected to be saved from New York City (which already passed an all-electric law in 2021), . The clean energy nonprofit says this additional savings in emissions would be the equivalent of keeping 870,000 cars off the road for one year.
The new state law stipulates all-electric heating and cooking in new buildings shorter than seven stories by 2026, and taller buildings by 2029. However, there will be exemptions for places like restaurants and hospitals, as well as areas where the local grid can't handle the load.
"It's going to take time and I want to make sure that New Yorkers don't get hit hard for the costs, so we're going to roll this out," Hochul told Fox 5 New York on Wednesday.
Pre-existing buildings and appliances in the state won't be affected by this change. This means if you already own or are moving into an older building, you won't have to swap your gas stove for an electric one.
But what about elsewhere across the country?
A number of cities in California, including Los Angeles and San Francisco, already have laws banning natural gas in new buildings.
On the other hand, at least 20 states have passed so-called "pre-emption laws" prohibiting cities from banning natural gas. These include Alabama, Arkansas, Arizona, Florida, Georgia, Indiana, Iowa, Kansas, Kentucky, Louisiana, Mississippi, Missouri, New Hampshire, Ohio, Oklahoma, Tennessee, Texas, Utah, West Virginia, and Wyoming.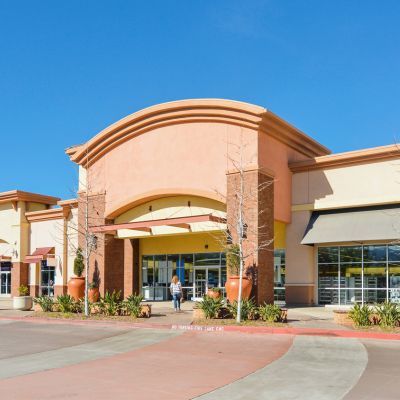 Previously limited to a select group of elite investors, commercial real estate is now accessible to accredited investors. First National Realty Partners (FNRP) provides a chance to own a stake and collect quarterly cash distributions from premium properties leased by renowned national brands like Whole Foods, CVS, Kroger, and Walmart.
Learn More
What are the costs of switching to electric?
Due to high fuel costs, the EIA estimated electric heating costs for American homeowners would jump 10% from the previous winter to an average $1,359 for winter 2022-2023.
In comparison, natural gas was projected to climb 28% to an average $931.
But while electric heating may increase your energy bill, electric heaters are typically cheaper to purchase, install and maintain than gas heaters. Most gas furnaces will cost around $5,500 to install in your home and have a lifespan of 15-20 years, according to Forbes, while an electric furnace will cost an average of $3,500 and have a lifespan of 20-30 years.
When it comes to cooking, a traditional electric stove is typically cheaper than a gas cooktop, while an induction stove, despite its advantages, can be significantly more costly up front. Induction stoves are more energy efficient than traditional electric ones — they heat up faster and the direct transfer of energy to cookware means no heat gets lost — but they can be more expensive out of the box and require compatible pots and pans for use.
Do your research and shop around if you plan to buy a new stove. Prices often vary between hundreds to thousands of dollars depending on the brand and the accessibility of each model. Keep in mind, there may be extra costs involved with installing an electric stove, such as upgrading your electrical panel to a higher capacity.
You may also be able to offset some of the costs of switching to electric thanks to the Inflation Reduction Act. U.S. homeowners who make certain energy-efficient upgrades in their homes, like installing a heat pump or an electric panel could be eligible for tax credits.
This means you could qualify for a 30% federal tax credit on the total cost of buying and installing your new heat pump, with a maximum credit of $2,000. And you could claim up to $600 for a new electrical panel upgrade to accommodate your new stove.
Sponsored
Own a Piece of Your Favorite City
Cityfunds by Nada allows you to invest as little as $100 to own a share of properties in cities like Miami, Dallas, and more. Diversify your investments without relying on one property's market performance. Learn more here.