Slumping demand for homes
Home flippers must face facts: The skyrocketing demand we saw earlier this year may not return for years, if ever. First, housing inventory reached a 10-year low back in January 2022, according to Trading Economics, with just 860,000 single family and condo units for sale in the United States.
About 115,000 single-family homes and condos were "flipped" in the U.S. during the second quarter of 2022, according to real estate data curator ATTOM. This made up about 8.2% of all home sales in the quarter, or up to one in 12 transactions. It indicated that any economic cooldown had not yet manifested in the broader market.
"The total number of properties flipped was the second-highest total we've recorded in the past 22 years, and the median sales price of a flipped property — $328,000 — was the highest ever," said Rick Sharga, executive vice president of market intelligence for ATTOM.
"The big question is whether the fix-and-flip market will begin to lose steam as overall home sales have declined dramatically over the past few months, and the cost of financing has virtually doubled over the past year."
Inventory of homes for sale peaked in July at 1.31 million homes. While that came down to 1.22 million homes in October, a general rise has continued even as demand continues to fall.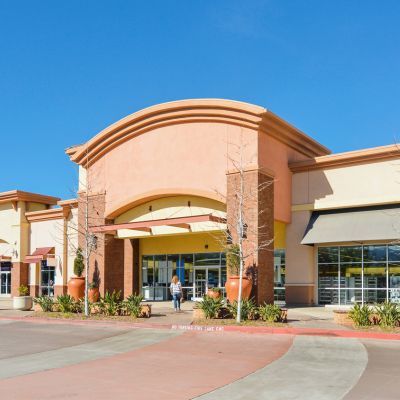 Previously limited to a select group of elite investors, commercial real estate is now accessible to accredited investors. First National Realty Partners (FNRP) provides a chance to own a stake and collect quarterly cash distributions from premium properties leased by renowned national brands like Whole Foods, CVS, Kroger, and Walmart.
Learn More
Rising interest rates
Now for the second issue facing home flippers, the one that's making everyone groan: higher interest rates. That means costlier mortgages, which have socked flippers with massive increases in their loans.
As property investors usually invest in several homes at once, it's no wonder that many now want to get them off their hands. But with prospective buyers also turned off by high rates, it's turning into a Hail Mary play.
The federal funds rate rose 0.5% at the start of 2022, and now sits between 3.75% and 4%. Yet it's likely to climb higher before the year is out as the Fed has hinted at a slew of hikes to come, which could tip the country into a recession.
With that in mind, many property investors will want to wait before they get greedy over home prices. Today, a great deal on a home is counterbalanced by a mortgage with a far higher interest rate compared to this time last year.
There is some hope on the horizon, though, according to the ATTOM report. After six straight periods of losses, profit margins rose during the latest quarter. The gross profit on a typical transaction hit $73,700, up 10% year-over-year and 10% quarter-over-quarter.
What's next, then? Americans should have more information on forward-looking trends when the next housing reports come out at the end of December.
Meanwhile, bear this in mind: As home flipping tends to mirror the rest of the market, property investors should brace for further drops — stomach drops included.
Sponsored
Own a Piece of Your Favorite City
Cityfunds by Nada allows you to invest as little as $100 to own a share of properties in cities like Miami, Dallas, and more. Diversify your investments without relying on one property's market performance. Learn more here.