Waiting it out
While the Dallas Fed has stated housing could fall by 20%, experts there do admit this is a pessimistic scenario. In fact, Dallas Fed economist Enrique Martinez-Garcia says that ideally, the Federal Reserve will "carefully thread the needle of bringing inflation down without setting off a downward house-price spiral."
This would certainly help Americans looking to get in on the housing market, but who fear another housing crash similar to the Great Recession. After all, the overnight lending rate could reach as high as 4.5% in December when the Fed meets again. Though it's hoped to be less than past hikes.
But it's important to note there have been significant changes since 2008, when bank lenders were a key part of the housing crash. Banks had been giving out risky loans, but the Dodd-Frank Act, which was enacted in 2010, was designed to prevent crashes like that from happening again.
Even still, higher interest rates could precipitate a fall in housing. Higher rates lead to less consumption and the need to save cash, which then leads to increased housing inventory on the markets. More inventory means lower housing prices, creating a "negative feedback loop," says Martinez-Garcia.
However, nothing's guaranteed. And again, since the changes made after the Great Recession, it could very well be that we don't see the massive housing price fall economists are predicting. In fact, it's likely housing prices won't fall close to as much as 2008.
So could it be better to get in now?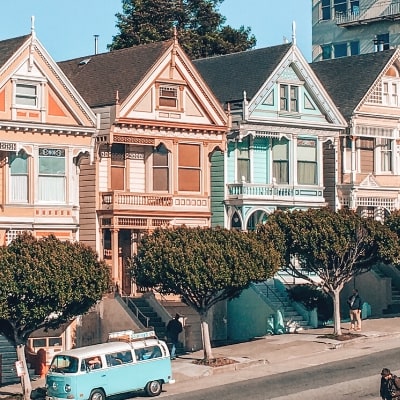 Fundrise helps you invest in real estate without having to buy a house. Let their state-of-the-art technology and in-house experience open the door to new opportunities today.
Sign Up
Buying now
The biggest contributor to buying now may actually be to consider COVID-19. The pandemic could have been deadly for homeowners if mortgage lenders hadn't provided relief. Furthermore, there were incredibly low interest rates for Americans to lock in.
And even though we're seeing a drop in home prices, the pandemic led to some of the highest home price increases in years. And those prices remain high today. U.S. house prices grew 12.2% year-over-year in September 2022. That's astronomical compared to the average growth rate of 5.3% over the last 30 years, according to the CEIC.
Housing price data reached an all-time high in September 2021 at 18.7% — nowhere near the record low of -11.9% in March 2009. So even if we see more of a housing correction, it's very unlikely to drop a whole 30% to match 2009 levels.
Furthermore, there's still a lot of housing inventory. While this should bring down housing prices, economists believe it will end up being more of a correction after years of growth during the pandemic. Something that should happen to return to normal, pre-pandemic levels.
The bottom line
So what's the answer here? It all comes down to your own personal scenario and your plans for the future, as everything financial usually does.
Yes, home prices could slip more. But if you're looking to buy a home rather than an investment — and you have the cash to do it — just make sure you intend to hold onto your property for years. That will be your best chance of ensuring your home will recoup most of its value if a dramatic fall does indeed happen.
If you can't afford a home, and worry that a potential recession could be disastrous for your bottom line, then now isn't the time to purchase a home — regardless of whether home prices go up or down. Even if inventory is high, prices are down, and you can somehow find a reasonable interest rate, it's not going to help if you can't afford mortgage payments on bad credit.
Your best bet to figuring out what makes sense to you is to meet with experts. First, have a talk with your financial adviser. They'll help you figure out what you can afford, if anything, and whether you should wait it out or not.
Then, once you have some figures in mind, find a real estate agent to help you navigate today's market.
Once you have the numbers lined up, you'll feel far more confident playing this real estate game. And hey, it might actually end up being fun again. Fun that's certainly been lacking these last few months.
Sponsored
Get a piece of commercial real estate
Enhance your portfolio with high-return commercial real estate
First National Realty Partners is the #1 option for accredited investors seeking superior risk-adjusted returns in the grocery-anchored necessity-based retail space.
While commercial real estate has always been reserved for a few elite investors, outperforming the S&P 500 over a 25-year period, First National Realty Partners allows you to access institutional-quality commercial real estate investments — without the leg work of finding deals yourself.
Invest with First National Realty Partners now.