Luckily, there are a few ways to diversify your portfolio and protect your gains against inflation and stock market volatility.
Here are our top picks for alternative opportunities for accredited investors.
1. Own a piece of farmland with FarmTogether Minimum investment: $15,000
FarmTogether is an online investment platform that lets accredited investors take a stake in farmland across the United States.
Wouldn't have thought of that, would you? That's because farmland has been out of reach to all but the ultra-rich — until now.
The company makes investing in institutional-quality farmland easy by removing the barriers to entry that would otherwise turn investors away. FarmTogether offers:
Diverse, carefully vetted assets curated to fit a range of portfolio needs. Only 2% of the deals reviewed make it on the platform.
Hold periods that typically range from 5 - 12 years with annual liquidity windows for earlier exits as needed.
Simple and low fees.
Seamless online investment process.
The company also offers a bespoke program for those looking to own the entire farm outright and can accommodate 1031 exchanges.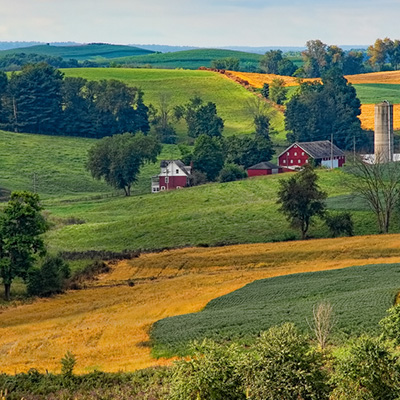 2. Become a real estate tycoon on CrowdStreet Minimum investment: $10,000 ($25,000 for most opportunities)
Through CrowdStreet, you can invest in real estate through crowdfunding — so you can own a piece of valuable property without the upfront investment of hundreds of thousands or millions of dollars.
CrowdStreet gives you options for investing, so you can build your portfolio exactly the way you want it. You can:
Invest directly in individual properties.
Invest in diversified funds made up of REITs, debt and equity.
Use a professionally managed portfolio.
You get quarterly payouts from properties you're invested in, plus a portion of the increased value when a property sells.
CrowdStreet minimizes fees, too. You'll pay no transaction fees, sales commissions, or additional fees, just an annual fee on funds between 0.50% and 2.5% and variable fees for direct investments.
3. Diversify your portfolio through Yieldstreet Minimum investment: $500 to $15,000
Yieldstreet offers retail investors a variety of alternative investments that have traditionally been available only to the ultra-wealthy. Through the platform, you can invest in funds that include art, real estate, legal finance and more.
Uniquely, this platform offers a wide range of asset classes and a range of investment minimums, so you can find the opportunities that are right for you. Accreditation isn't required for all Yieldstreet offers, but you have access to more options as an accredited investor.
Investment options include:
Prism fund: Available without accreditation, this multi-asset class fund lets you build a fixed-income portfolio with a minimum investment of just $500.
Short-term notes: Invest a minimum of $1,000 in three- or six-month notes with high interest rates.
Single asset class: Invest in a range of alternative asset classes with a minimum of $10,000.
Structured notes: Get regular coupon payments and equity downside protection through thematic notes with a minimum investment of $15,000.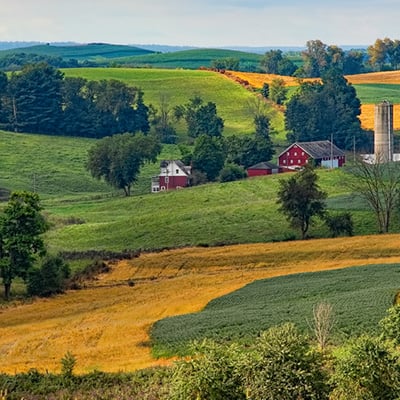 4. Be your own hedge fund with CARL Minimum investment: $20,000
CARL is a robo-advisor app that aggregates hedge fund opportunities to make this type of investment opportunity more accessible.
The platform comes with a low minimum investment and gives you access to algorithmic trading — like having your own quant in your pocket (without the high cost).
Just like you do with stock investments through other robo-advisors, you can browse hedge fund strategies on CARL's platform and choose how much of your investment to allocate to each. The app shows you real-time performance updates with suggested actions to take to optimize your portfolio.
Sponsored
Diversify your investments with farmland
You don't have to own a farm to profit off farmland.
Farmland has proven to be one of the most stable assets of the past few decades — and with FarmTogether, you're able to invest today. FarmTogether's platform gives accredited investors access to this exciting market, and one of the highest-yielding asset classes on a risk-return basis.
Sign up for FarmTogether to start investing in farmland.