What's taking so long? It's been about seven months since the IRS started distributing out the initial round of relief payments for Americans, and the deadline to get your money — if you haven't already — is just days away.
So far, the two major political parties have disagreed on a number of issues regarding the next aid package, starting with its size and scope.
In his remarks on Monday, Biden urged Congress to pass a more than $3 trillion Democratic rescue bill that cleared the U.S. House in May. It calls for giving most people another $1,200, plus an additional $500 per dependent.
"I know we can do this," Biden said.
In negotiations that went nowhere before the election, the White House was willing to go as far as about $1.9 trillion; its plan did include more stimulus checks.
Senate Majority Leader Mitch McConnell, the top Republican in Congress, has said he wants a new aid bill wrapped up before the end of the year. But he's backing a stripped-down $500 billion package — without new direct payments.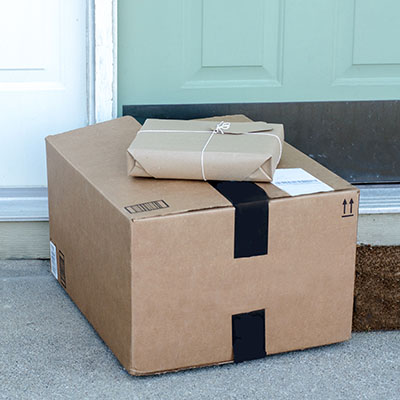 What's the possible timing now?
Many people have been hoping for months that they'd get a second payment. In a Franklin Templeton-Gallup study released last week, Americans indicated they'd spend more this holiday season if they received another $1,200 from Uncle Sam.
A survey from the U.S. Bureau of Labor Statistics found that close to 60% of Americans used their first stimulus checks to pay for basic expenses like groceries and utilities.
Some also invested the cash or found other, unspecified purposes for the money. Those may have included buying affordable life insurance; sales of life insurance policies have surged this year amid the pandemic.
If a breakthrough can come quickly this month — and it includes new direct payments — Americans could start receiving money as early as December, based on how fast the cash started flowing the first time.
But if the negotiations fail again, a deal might have to wait for the new Congress and new administration in January — meaning no stimulus checks before February.
What to do while you wait If you can't wait until December or later to maybe see more government money in your bank account, here are some ideas for how you can find an extra $1,200 on your own.
Sponsored
Here's how to save up to $700/year off your car insurance in minutes
When was the last time you compared car insurance rates? Chances are you're seriously overpaying with your current policy.
It's true. You could be paying way less for the same coverage. All you need to do is look for it.
And if you look through an online marketplace called SmartFinancial you could be getting rates as low as $22 a month — and saving yourself more than $700 a year.
It takes one minute to get quotes from multiple insurers, so you can see all the best rates side-by-side.
So if you haven't checked car insurance rates in a while, see how much you can save with a new policy.