To keep up, seasoned investors are developing tools to help them navigate this new wave. Luckily, their fancy financial gadgets can also be part of your investing toolkit, right there alongside your newly downloaded investing app
What are these new tools? The advent of apps like Robinhood has revolutionized trading. And as we saw in the Reddit-GameStop (GME) fiasco, the new generation of investors was motivated in its embrace of the tired old video-game retailer by a strange combination of sentimentality, nostalgia and sometimes straight-up antagonism.
As the WallStreetBets community and other retail traders fuel buying sprees of trendy "meme stocks," "Wall Street" itself is wondering how to get its head around that strange combination of motivating psychological factors so that it can cash in on the next GameStop.
An ETF for social media hype
Enter VanEck Vectors Social Sentiment ETF. Launched by asset manager VanEck, this new ETF will invest in the most-talked-about-online stocks.
Its underlying index will be Buzz NextGen AI US Sentiment Leaders Index, which aggregates investment content from Twitter, StockTwits and other sites, including blogs and news articles. From there, machine learning and artificial intelligence analyze the content to pinpoint patterns, trends and online sentiment that can impact the market.
Every month, the notional "portfolio" of 75 stocks will be refreshed to reflect the big-name stocks that are attracting the most positive investor sentiment and outlook.
One stock expected to skyrocket when the ETF launches in the first week of March is Virgin Galactic (SPCE), billionaire Richard Branson's commercial spaceflight program. Virgin Galactic is the Buzz index's largest constituent.
This actually isn't the first attempt at a social sentiment ETF. The VanEck Vectors Social Sentiment ETF is a revival of the Sprott Buzz Social Media Insights ETF, which ended after just three years in March 2019.
Only time will tell if this new iteration sticks it out longer.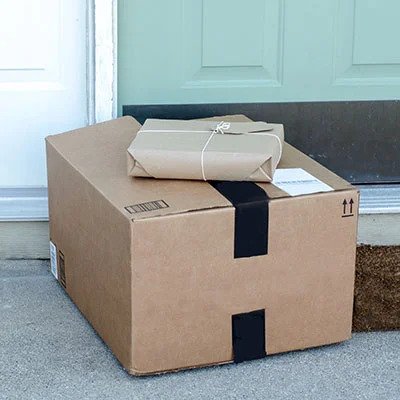 Wait, what's an ETF? ETFs, or exchange-traded funds, are essentially a combination of mutual funds and stocks. When you invest in an ETF, you're investing in a bundle of stocks, bonds or other investments pulled together with money pooled from various investors.
These funds are very popular: More than $5.5 trillion is invested in exchange-traded products listed in the U.S., according to the consultant ETFGI.
One of the main reasons for that is they allow you to get a small piece of each of the assets in the fund, which you might not otherwise be able to afford.
Another thing that makes ETFs especially attractive is they're easy to buy, sell and follow. Like stocks, they trade on stock exchanges under ticker symbols.
The typical ETF is based on a financial market index and contains all the individual stocks and other investments that make up the index. So in the case of VanEck's new social-sentiment ETF, that's where the Buzz Index comes in.
Will I be able to buy this thing? Certainly. If you want to join the new wave of investing, an ETF will be a lower-risk way of spreading out your dollars over a number of buzzed-about stocks.
But beware: while ETFs are highly liquid and diverse with a low barrier of entry, you're not guaranteed to see success investing in them. You'll need to do some leg work and research. Every ETF has a public document called a prospectus that contains information on risk, investments and strategies. Always read it — it's especially important with new funds.
As for how to buy, traditional brokers will sell ETFs, but you'll face fees and commissions. A financial adviser can also help you navigate the world of ETFs if you want an outside opinion.
Your best option if you've done all the research yourself and you want to reduce the cost of entry would be one of the many great investing apps currently on the market. They offer low- and no-cost terading — and some will even automatically invest your spare change in a diversified portfolio that could include ETFs.
Just pick the app that suits your needs, invest a few dollars, and hang 10 as this new wave of investing takes you to shore.
Sponsored
Compare car insurance and save up to $500 a year
If you haven't compared car insurance recently, you're probably paying too much for your policy. Getting quotes from multiple insurers used to be time-consuming, but today's technology makes it easy.
Using a free site like Pretected is easy and could help you save up to $500 a year on car insurance. In mintues, their "smart matching" system will provide tailor-made quotes from insurers that can meet all of your coverage needs - and your budget.
Stay protected on the road and find more affordable car insurance in minutes with Pretected.