Americans are ready for more relief money It's been about eight months since the government began distributing the first payments, to help stimulate the struggling economy. Americans are eager for more, especially as the pandemic spirals out of control and prompts new lockdowns and layoffs.
Nearly 6 out of 10 Americans (57%) say they're feeling a financial squeeze because of the coronavirus, says a new survey from the credit bureau TransUnion. And, 75% want to see additional stimulus checks, according to a Vox/DFP Poll.
Since the spring, Democrats have been pushing for a second round of cash similar to the first, with most Americans receiving $1,200 from Uncle Sam.
At the beginning of December, a bipartisan group of U.S. senators pitched a compromise aid bill — with no direct payments. Then last week, Treasury Secretary Steve Mnuchin offered a new proposal, calling for $600 stimulus checks.
Though that plan came from his own administration, outgoing President Donald Trump would like to see Americans get as much as $2,000, The Washington Post reports.
The president said during an interview for Sunday's Fox & Friends show on Fox News that he wants to "see checks—for more money than they're talking about—going to people."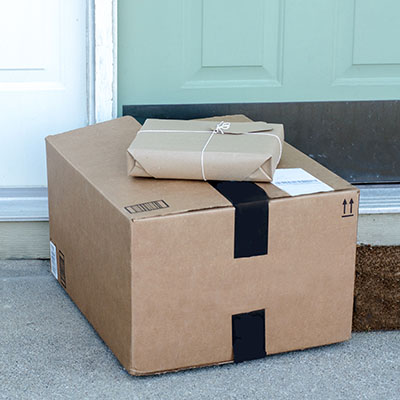 What's the possible timing now for second checks?
Republican Sen. Josh Hawley of Missouri has urged Trump to veto any relief package that doesn't include more cash for consumers.
A survey from the U.S. Bureau of Labor Statistics found that close to 60% of Americans used their first stimulus checks to cover basic expenses like groceries and utilities.
Some also invested the cash, according to the survey, or used it for other, unspecified purposes. Those may have included buying affordable life insurance— sales of life insurance policies have surged this year in the shadow of the pandemic.
If negotiators can reach an agreement this week — and decide to provide Americans with $1,200, $600 or some other amount — it's possible some people would start receiving money in early January, based on how fast the payments started going out the first time.
But if no deal on stimulus checks comes between now and the end of the year, you'll have to wait for the new Congress and new administration in January — meaning no cash before February.
On Friday, President-elect Joe Biden said any rescue bill being considered this month "won't be the total answer even if it gets passed, but it's an important first step." He has pledged to make a big push for more aid after he takes office on Jan. 20.
What do you do for now? If you're straining to make ends meet and are sick and tired of waiting for the government to get its act together, here are a few tips to help you pull together another $1,200 on your own.
Sponsored
Here's how to save up to $700/year off your car insurance in minutes
When was the last time you compared car insurance rates? Chances are you're seriously overpaying with your current policy.
It's true. You could be paying way less for the same coverage. All you need to do is look for it.
And if you look through an online marketplace called SmartFinancial you could be getting rates as low as $22 a month — and saving yourself more than $700 a year.
It takes one minute to get quotes from multiple insurers, so you can see all the best rates side-by-side.
So if you haven't checked car insurance rates in a while, see how much you can save with a new policy.