Where retirees will get the most — and least Social Security beneficiaries in New Jersey will receive the highest amounts from the retirement system in 2020, averaging about $20,264 during the year. In lowest-ranking Louisiana, Social Security recipients are likely to get just $17,077, on average.
Moneywise finds these are the 10 states where retirees stand to collect the most from Social Security in the new year.
States with largest 2020 Social Security benefits
State
Avg. monthly
Avg. annual
1. New Jersey
$1,688.66
$20,263.92
2. Connecticut
$1,683.52
$20,202.24
3. Delaware
$1,654.54
$19,854.48
4. New Hampshire
$1,683.52
$19,629.84
5. Michigan
$1,620.13
$19,441.56
6. Maryland
$1,617.70
$19,412.40
7. Washington
$1,604.23
$19,250.76
8. Indiana
$1,589.86
$19,078.32
9. Minnesota
$1,589.07
$19,068.84
10. Pennsylvania
$1,582.80
$18,993.60
But in these 10 states, Social Security recipients can expect the lowest average amounts next year.
States with smallest 2020 Social Security benefits
State
Avg. monthly
Avg. annual
1. Louisiana
$1,423.08
$17,076.96
2. Mississippi
$1,430.12
$17,161.44
3. Maine
$1,432.06
$17,184.72
4. New Mexico
$1,439.43
$17,273.16
5. Montana
$1,448.33
$17,379.96
6. Arkansas
$1,448.48
$17,381.76
7. Kentucky
$1,455.24
$17,462.88
8. South Dakota
$1,458.26
$17,499.12
9. Alaska
$1,462.96
$17,555.52
10. North Dakota
$1,466.45
$17,597.40
See our complete ranking of the states, going from the smallest 2020 benefits to the largest.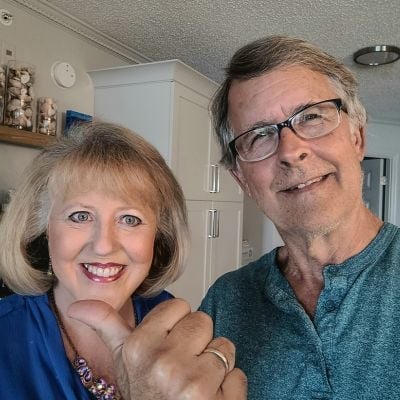 What will the typical retiree receive in 2020? The Social Security Administration estimates that the 1.6% COLA — or cost of living adjustment — will give the average retired U.S. worker $24 more per month in 2020: $1,503, up from $1,479 in 2019.
That means annual payments for retirees next year will average $18,036.
Our study finds benefits will be below average in 20 states and the District of Columbia. They'll be above the national average in the other 30 states.
The 1.6% COLA is the smallest in three years. Retirees got a more generous 2.8% raise from Social Security in 2019.
The COLA is meant to keep up with inflation and is set based on increases in consumer prices.
What determines Social Security amounts? Social Security benefits are based on retirees' earnings during their working years, specifically during the 35 years when they made the most money.
Benefit amounts also are affected by timing: Retired workers who choose to start taking Social Security at the earliest possible age — 62 — receive much less than those who wait until their mid-60s or even until age 70.
It's reasonable to conclude that smaller average benefit amounts are found in states with lower overall incomes and economic pressures that cause seniors to pull the trigger on Social Security at earlier ages.
Being patient and delaying your claim for benefits is one way to get the most from Social Security. Here are a few others:
Move to a state that won't tax your benefits. Thirteen states do tax Social Security.
Set up a my Social Security account on the agency's website and check for errors in your earnings information.
Claim dependents in retirement, especially if you're caring for grandchildren.
Seek survivors benefits if you lose your spouse.
Read more in our article on how to maximize your Social Security benefits.
Trade your favorite stocks any time
Investing doesn't have to be hard. Robinhood is the only place you can trade stocks, options and ETFs 24 hours a day, 5 days a week, all still commission-free. Start building your portfolio with as little as $1.
Get Started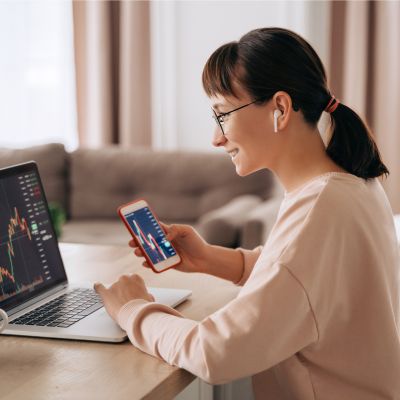 Our methodology
We calculated each state's average benefits for 2020 using recently released Social Security Administration data from 2018.
We divided the total benefits paid to retired workers in each state by the number of retired beneficiaries per state to find the average benefit paid to retirees in every state during 2018.
To those results, we added 2.8% — to determine the average benefit per state in 2019, accounting for the 2.8% COLA.
After doing those calculations, we added another 1.6% — for the 2020 COLA — to find each state's likely average benefit next year.
Sponsored
Follow These Steps if you Want to Retire Early
Secure your financial future with a tailored plan to maximize investments, navigate taxes, and retire comfortably.
Zoe Financial is an online platform that can match you with a network of vetted fiduciary advisors who are evaluated based on their credentials, education, experience, and pricing. The best part? - there is no fee to find an advisor.