Why so many people are paying cash for houses
A single-family home has long held allure as a wealth builder for everyone from first-time buyers seeking solace in the suburbs to house flippers to people who want to rent out a property for income. Then came the pandemic, which reduced many people's ideal commute to a walk to the downstairs den.
Now go back even further: Home appreciation since 2014, Cororaton says, has produced big equity for current homeowners — which in turn fuels all-cash offers.
Such offers became more common across the country during the pandemic when the mortgage rates hit historic lows and home prices soared, and those offers can make already hot markets even hotter. Consider Palm Beach, Florida, where 55% of closed sales in February were all cash, according to the Miami Association of Realtors.
"Over the past 30 years, a homeowner who purchased a typical home and sold it today would typically have built up equity of $360,700," Cororaton says. "In expensive areas like San Jose and San Francisco, the home equity gains over the past 30 years are at least $1.3 million, which is enough to make an all-cash offer in many areas of the United States, where the median sales price is $375,300."
More broadly, some view the cash-offer craze — joined by foreclosures and rising prices — as a catalyst for wealth disparity.
High-income households — with incomes over 200% of the median pay where they live — accounted for a higher share of housing wealth in 2020 compared with 2010, an NAR study on housing wealth gains found.
Over that decade, the total value of owner-occupied housing rose to $24.1 trillion in 2020 from $15.9 trillion in 2010, or an increase of $8.2 trillion, and 71% of this wealth gain went to the higher-income owners.
That adds up to a huge edge for cash buyers "as sellers tend to prefer the assurance of an all-cash offer," Cororaton says.
And when you consider that multiple offers are common — an average of five offers are attached to every listing, according to the NAR — cash will always stand out. (Remember, too, that cash spenders are often better equipped to handle bidding wars.)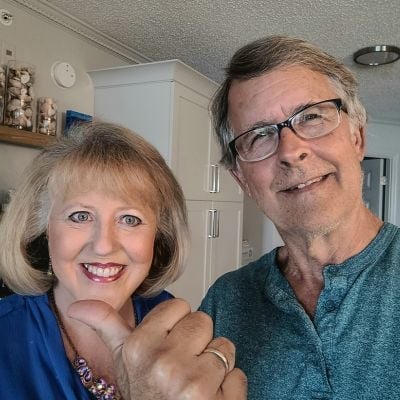 When cash becomes "cash … sort of"
There are tools ordinary mortgage buyers can use to battle the cash trend.
One tactic is "upfront underwriting," a step beyond ordinary loan preapproval in which all the scrutiny of the traditional underwriting process occurs before buyers go under contract for their new home.
Underwritten buyers know exactly what their bank has agreed to loan, pushing that process to the front and eliminating the uncertainty of loan approval. In some ways, the approach is a great plan B, because buyers have proof they can close with no unexpected hurdles.
A strategy gaining momentum involves companies that offer cash buys even if the buyer needs a conventional mortgage. For example, HomeLight Homes, which connects homebuyers with real estate agents and competitive loans, promotes a cash offer program in which buyers gain financing that is presented as all cash to the seller. Competitors in the growing space include firms such as Ribbon, Flyhomes and Orchard.
A HomeLight study published in March found that 52% of surveyed agents reported the number of cash offers in their markets increased in the first quarter of 2022 compared to the fourth quarter of 2021.
"It comes as no surprise that all-cash offers come from deep-pocketed investors or high-net-worth individuals, but people who don't have the cash-on-hand for a home can make cash offers as well — even if they need a mortgage or are waiting to sell their existing home," said Vanessa Famulener, president of HomeLight Homes, who oversees the firm's cash offer program.
If you consider such an arrangement, many firms offering the service typically charge a fee that, especially in pricier markets, ultimately results in higher home costs versus a traditional mortgage. Depending on the company, the fee can range anywhere from 1% to 3% or more.
But for buyers eager to compete with cash, that cost may be worth it.
"The role of fin-tech companies or iBuyers in providing cash-backed buyer offers or cash financing will likely only increase in the future to fill the need for buyers to become competitive in a market that is likely going to face a limited supply of homes for at least the next 10 years," Cororaton wrote in an 2021 NAR report on the rise of cash sales.
Alternatives to all-cash home offers
There are other ways mortgage-reliant buyers can still be competitive. But creativity is crucial.
Be flexible: HomeLight's study found nearly a quarter of buyers altered their closing timeline to accommodate the sellers' preferences, while 22% skipped all requests for repairs. Nearly a fourth of buyers increased their initial expected down payment to make their offers more attractive, with more than a third of those buyers increasing their down payment by 6% to 20% of the home's purchase price.

Consider raising your offer, which may help sellers overcome their uncertainties about closing risks or delays.

Consider, carefully, some once-unthinkable concessions, such as waiving repair costs for problems uncovered during inspection.

Find a savvy agent who knows your market. The person will know what's currently working in what neighborhoods, as well as the tactics that dictate a winning bid: Should you refrain from asking for repairs? Should you pursue steps such as appraisal gap coverage, where the buyer covers the gap between the agreed-upon sale price and the fair-market appraisal? A buyer's agent who's ready with multiple available tools stands a better chance of producing a winning offer.
Sponsored
Follow These Steps if you Want to Retire Early
Secure your financial future with a tailored plan to maximize investments, navigate taxes, and retire comfortably.
Zoe Financial is an online platform that can match you with a network of vetted fiduciary advisors who are evaluated based on their credentials, education, experience, and pricing. The best part? - there is no fee to find an advisor.