Argentina eyes the greenback
Milei's goal to remove the nation's battered peso in favor of the greenback will be easier said than done — and the stakes couldn't be higher. Failure could result in the country suffering its 10th sovereign debt default, higher poverty levels and social unrest.
There are many challenges standing in the way of Milei's grand dollarization plans.
First, the country is pretty much broke. The central bank has almost no U.S. dollar reserves, and it lacks access to global capital markets to get the stocks that would be required to keep the economy going.
Technically, Milei could go to the International Monetary Fund (IMF) to ask for another loan, but that's a long shot considering how Argentina is already struggling to comply with the conditions of an $44 billion aid deal reached with the IMF in 2022.
To alleviate some of these challenges, the new president has vowed to cut down on spending and open the country's economy to global markets. He also plans to privatize certain state-run companies, including media outlets and the oil giant YPF Sociedad Anonima (YPF). Shares in the company closed 40% higher in New York following Milei's win.
Milei also faces sizable political and legal battles, and there's no guarantee that dollarization will indeed fix the nation's fiscal challenges. Other South American nations that have gone down this route, like Panama, El Salvador and Ecuador, have seen varying degrees of success, with the latter two still struggling to deal with mega levels of debt.
Giving Washington control over Argentina's monetary policy may help to bring the nation's rampant inflation under control, but there are many other meaningful fiscal reforms Milei will have to spearhead if he really wants Argentina to return to being a "world power" within his stated goal of 35 years.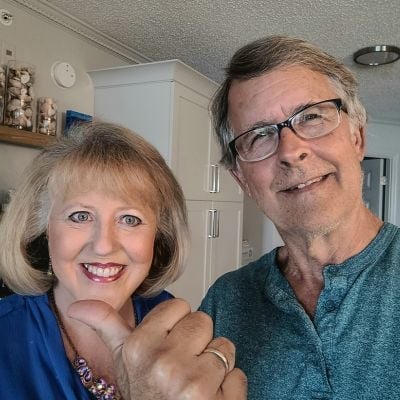 A stock market rally
While the future of the Argentinian economy remains shrouded in doubt, one thing that is abundantly clear is that Milei's win has caught the attention of investors in the U.S.
On Monday, the Global X MSCI Argentina ETF (ARGT) — a U.S.-listed fund focused on Argentine equities — surged 11.5%. Todd Sohn, an ETF analyst at Strategas, told Reuters it was the second-most active day of trading ever recorded for the fund since its launch in 2011. ARGT's largest holding is e-commerce giant MercadoLibre (MELI) which accounts for 28% of it.
When it came to U.S.-listed shares of Argentine companies, wins were seen across various sectors. For instance, American depositary shares (ADRs) of major financial institutions like Banco Macro SA (BMA) , Grupo Financiero Galicia S.A. (GGAL), Grupo Supervielle (SUPV) and Banco Bbva Argentina (BBAR) saw increases of between 17.2% and 23.9%.
Shares in Argentina's largest independent energy company, Pampa Energía S.A. (PAM), also rose 17.9%.
Meanwhile, a leading agricultural company Cresud SACIF (CRESY) saw a 20.3% increase — a welcome lift for the sector after a three-year drought triggered a sharp fall in agricultural production — and Telecom Argentina (TEO) closed 22.2% higher.
If these stock market gains have caught your interest, remember that there are many moving parts to consider when it comes to Milei's economic policy and the future performance of Argentinian companies.
If the prospect of a dollarized Argentina has you intrigued in Argentine stocks, first consider this cautious note by Goldman Sachs' economist Sergio Arnella published in The Wall Street Journal: "As with everything in economics, there is no free lunch, and adopting, preserving and benefiting from dollarization could be challenging."
Sponsored
Follow These Steps if you Want to Retire Early
Secure your financial future with a tailored plan to maximize investments, navigate taxes, and retire comfortably.
Zoe Financial is an online platform that can match you with a network of vetted fiduciary advisors who are evaluated based on their credentials, education, experience, and pricing. The best part? - there is no fee to find an advisor.