A unique crisis, and an 'absolute disgrace'
The long-time business news anchor says the current crisis is unique, different from any other he's witnessed. But he believes it will be over "relatively quickly," unlike the Great Recession and other crises in recent memory, so he says Congress has done enough.
"I do not want to see more government intrusion into the economy," Varney says.
The U.S. House has voted to give Americans another round of $1,200 payments as part of a $3 trillion COVID-19 relief package, but the legislation faces resistance in the Senate.
Varney says he wouldn't want to see much more than some "tinkering" with the Paycheck Protection Program (PPP), a strained initiative to help businesses struggling to deal with the outbreak. He says business owners are scared, and rightfully so.
"Some governments are keeping them shut down. I find it incredible that some state governors are deliberately bankrupting small business. That is an absolute disgrace," he says.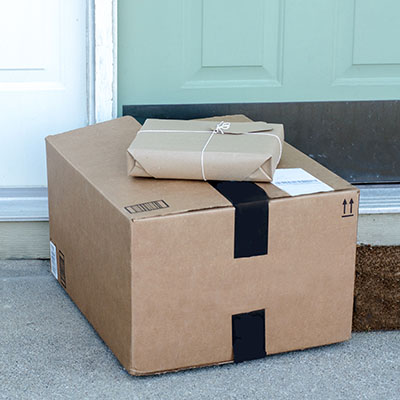 The minute he knew the virus was a huge problem
Business owners now are in need of coronavirus liability protection, Varney says, because there's "an army of lawyers ready to descend on all businesses. You can see the lawsuits coming a mile off."
The TV host is a business owner himself: He runs an 1,100-acre tree farm in Deposit, New York, about 160 miles northwest of Manhattan.
He says he has been fortunate during the pandemic.
"I do not have to take care of young children. I do not have to take care of elderly relatives. My paycheck kept on coming," he says. "I guess you could say that my life has slowed down, and I have felt a degree of boredom that I have never felt before. But again I am one of the lucky ones."
When did he first sense that the virus would become a major problem for the U.S. economy?
That was when "all major sports shut down for months to come," Varney says. "At that point it was obvious that the repercussions would be profound because sports plays a major role in American life, especially in the spring and summer."
The No. 1 question people ask him
When you've had as much experience covering the financial markets as Stuart Varney, you get used to strangers approaching you and asking for financial advice.
What do people want to know?
"The most frequently asked question is: Should I sell my big tech stocks?" he says.
And how does he respond?
"My answer is no!" Varney tells MoneyWise. "Apple, Microsoft, Google, Facebook, and Amazon are the biggest and most powerful companies in the world. I believe they will emerge from the virus crisis even more powerful."
Full disclosure: He owns some Microsoft stock.
Most investors are very nervous about the stock market and their investment accounts right now, Varney says, but they've been doing the right thing.
"They are not used to this kind of volatility. However I don't think many people were scared into selling. Seems to me that most investors have hung on, hoping for the best," he says.
"And as of now they're looking good because the losses have been restored," he adds.
Sponsored
Here's how to save up to $700/year off your car insurance in minutes
When was the last time you compared car insurance rates? Chances are you're seriously overpaying with your current policy.
It's true. You could be paying way less for the same coverage. All you need to do is look for it.
And if you look through an online marketplace called SmartFinancial you could be getting rates as low as $22 a month — and saving yourself more than $700 a year.
It takes one minute to get quotes from multiple insurers, so you can see all the best rates side-by-side.
So if you haven't checked car insurance rates in a while, see how much you can save with a new policy.