Why the Fed is acting so aggressively
While raising the trend-setting interest rate makes borrowing more expensive for consumers and businesses, it's the Fed's primary tool of cooling the economy and bringing down consumer prices that have been eating away at household budgets.
"My colleagues and I are acutely aware that high inflation imposes significant hardship as it erodes purchasing power, especially for those least able to meet the higher cost of essentials, like food, housing and transportation," Powell said.
Last year, amid supply-chain disruptions and a boost in consumer stimulus spending, policymakers were betting that the rising prices would be short-lived given the unprecedented nature of the pandemic and the government's response to it. Even as inflation started heating up, the Fed kept rates near zero.
But when it became clear that prices weren't abating, Powell acknowledged that inflation might not be as "transitory" as he and his fellow policymakers had hoped.
Over the summer, the inflation rate hit a 40-year high — and the latest Consumer Price Index (CPI) — a widely followed measure of inflation — came in hotter than expected.
Powell on Wednesday said policymakers anticipate pushing the Fed rate to 4.4% by the end of the year and 4.6% by the end of 2023. Rates would start declining in 2024, falling to 2.9% at the end of 2025, according to estimates.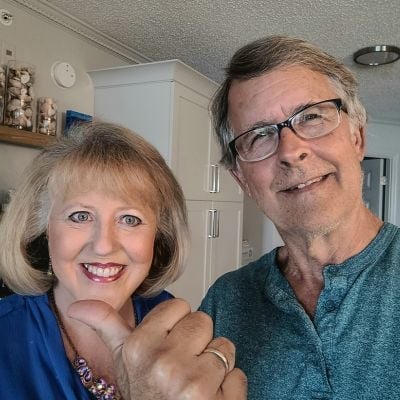 Where the rate hikes are being felt the most
Since the Fed began raising rates earlier this year, borrowing costs have spiked across a host of loan types.
Mortgage rates, which aren't directly tied to the Fed's rate but are swayed by it, are over twice what they were last year.
"In a month or two, you'll see people having a harder time getting that mortgage at the rate that they want or the monthly payment they were targeting," says Michele Raneri, vice president of financial services research and consulting for TransUnion, a consumer credit reporting agency.
Interest rates on credit cards are climbing too. The rate consumers pay on plastic (and adjustable-rate mortgages) is tied to the prime rate. When the Federal funds rate changes, the prime typically follows.
The average credit card interest rate is 18.16%, according to the latest update from CreditCards.com, just off its record high. It's up nearly two percentage points over last year.
Should the Fed have regrets?
Ken Johnson, an associate dean and professor of finance at Florida Atlantic University, has been expecting the Fed to continue on its aggressive path of rate increases.
While some market watchers thought the central bank might raise rates a full percentage point this week, Johnson says the Fed isn't taking a "rip the Band-Aid off" approach.
"Seventy-five basis points is pulling it off slowly at this point in time — but that's better for the market," he says.
The bank has been in a difficult spot as it tries to accomplish its so-called dual mandate, which aims for full employment — meaning whoever wants a job can find one — and stable prices with inflation at around 2% without causing a recession or massive job losses.
But thus far, the Fed's actions haven't been unreasonable given there "isn't necessarily a playbook on how to respond," Johnson said.
"In a bit of defense to the chairman and the Fed in general, what we did was unprecedented," Johnson says, referring to keeping interest rates low in the depths of the pandemic to help shock the economy. "But I'm pretty sure Chairman Powell looks back and regrets talking about transitory inflation."
Stop overpaying for home insurance
Home insurance is an essential expense – one that can often be pricey. You can lower your monthly recurring expenses by finding a more economical alternative for home insurance.
SmartFinancial can help you do just that. SmartFinancial's online marketplace of vetted home insurance providers allows you to quickly shop around for rates from the country's top insurance companies, and ensure you're paying the lowest price possible for your home insurance.
Explore better rates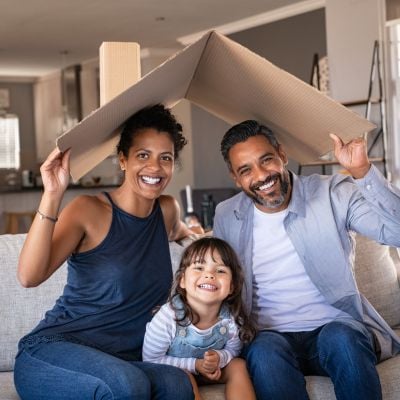 An optimistic eye
But as to whether the Fed's strategy is working, inflation might not be as entrenched as some fear, says James Knightley, chief international economist of ING.
One reason for that is the share of companies planning to raise prices in the coming months fell to 32% in August from 51% in May, Knightley says, citing data from the National Federation of Independent Businesses.
"This is a sizable turn which, given the strong relationship over the past 40-plus years, offers a signal that inflation rates could soon start to slow," Knightley writes.
ING, which was calling for a half-percentage-point increase in November, believes a three-quarter-point hike is more likely. And in December, its one-quarter point projection could easily become a half-point.
Sponsored
Follow These Steps if you Want to Retire Early
Secure your financial future with a tailored plan to maximize investments, navigate taxes, and retire comfortably.
Zoe Financial is an online platform that can match you with a network of vetted fiduciary advisors who are evaluated based on their credentials, education, experience, and pricing. The best part? - there is no fee to find an advisor.