How the next payments could be restricted The original stimulus checks went to most U.S. adults, though the $1,200 payments started to phase out for taxpayers with adjusted gross incomes over $75,000. Single earners making more than $99,000 and married couples with adjusted gross incomes above $198,000 got no money at all.
Americans in tough financial spots spent the money on groceries or bills that were due. Others splurged with their relief cash, or used it for more practical purposes — like to buy affordable life insurance to protect loved ones if a family breadwinner got fatally ill from COVID-19.
Senate Majority Leader Mitch McConnell says he expects another coronavirus aid bill will be nailed down by the end of July, and that it "could well" include another round of direct payments to Americans.
But the Kentucky Republican suggested at a news conference this week that the next stimulus checks might go only to the lowest earners.
"I think the people who have been hit the hardest are people who make about $40,000 a year or less," McConnell said. Nearly 40% of those lower-income households have lost jobs because of the virus, the Federal Reserve found.
But a $40,000 cap would mean no second payments for many of the more than 150 million U.S. households that were eligible for the first ones. Only about 36 million households earned less than $35,000 in 2018, according to census data that doesn't break out incomes under $40,000.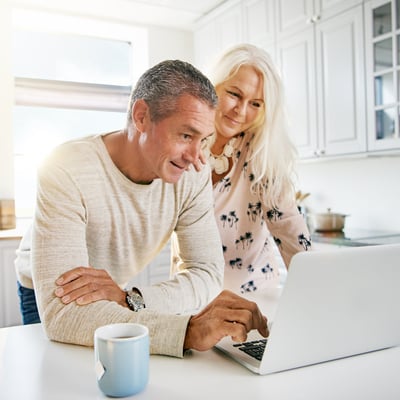 Are you confident in your retirement savings? Get advice on your investment portfolio from a certified professional through WiserAdvisor. It only takes 5 minutes to connect with an adviser who puts you first.
Get Started
Trump says more money coming 'soon' President Trump said during an interview on Tuesday that the White House was working with Congress on another relief package, "and that'll take place, I think, very soon."
The administration wants a bill on the president's desk by early August, when lawmakers start to leave for their summer recess, according to Marc Short, Vice President Mike Pence's chief of staff. That could mean Americans would start to receive relief money as early as next month.
Republicans haven't said whether new stimulus checks would typically provide $1,200 each, like the last time.
But Short told Bloomberg Radio the White House wants to spend a total of no more than $1 trillion — less than half the $2.2 trillion price tag for the CARES Act.
"I think we want to make sure that people that are still unemployed or hurting are protected but at the same time, we want to take into consideration the fact the economy is bouncing back and want to try to contain the amount of spending," Short said.
The U.S. House already has passed Democratic legislation that would put up to another $1,200 directly into the pockets of most Americans, including kids, to a limit of $6,000 per household. But the House's "HEROES" (Health and Economic Recovery Omnibus Emergency Solutions) Act would cost a staggering $3 trillion.
What's the bottom line? It's sounding more and more likely that there will be a Round 2 of coronavirus stimulus checks this summer, but fewer Americans may get them.
If you think you'll qualify, and you're just scraping by right now and could seriously use another $1,200, here are a few tips to help you hold things together in the meantime:
Sponsored
Compare car insurance and save up to $500 a year
If you haven't compared car insurance recently, you're probably paying too much for your policy. Getting quotes from multiple insurers used to be time-consuming, but today's technology makes it easy.
Using a free site like Pretected is easy and could help you save up to $500 a year on car insurance. In mintues, their "smart matching" system will provide tailor-made quotes from insurers that can meet all of your coverage needs - and your budget.
Stay protected on the road and find more affordable car insurance in minutes with Pretected.