Sears' trip to bankruptcy court was predicted by Retail Dive, using data from CreditRiskMonitor. Read on for more about Sears' woes, and see which other chains are said to be on the bankruptcy brink.
Sears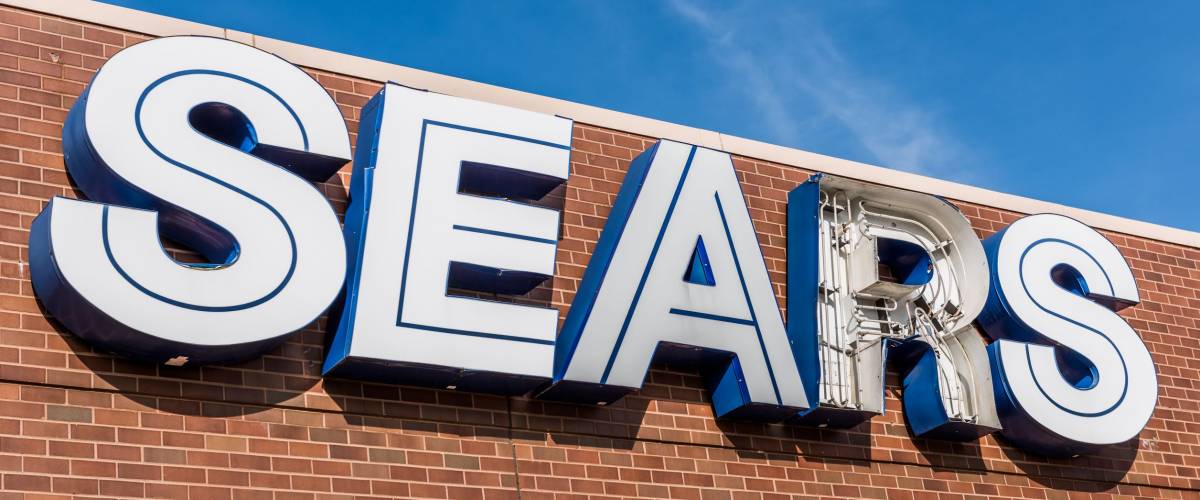 Retail Dive had said the odds of a Sears bankruptcy this year were as high as 50-50. The Amazon of its day — from its founding in 1892 through the heyday of the shopping mall — Sears used to be a one-stop-shop for millions of Americans.
But consumers no longer rely on Sears, so its sales numbers and stock price have been sliding. The company that once operated as many as 4,000 Sears and Kmart stores now has only around 700 left.
Next, find out about the other retailers at high risk.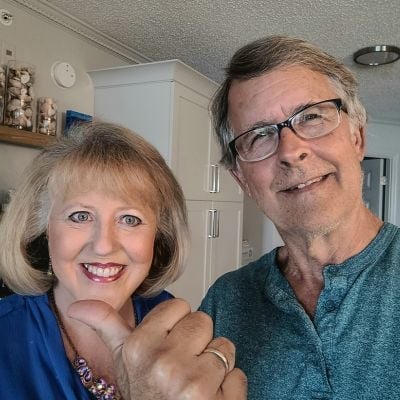 1. J.C. Penney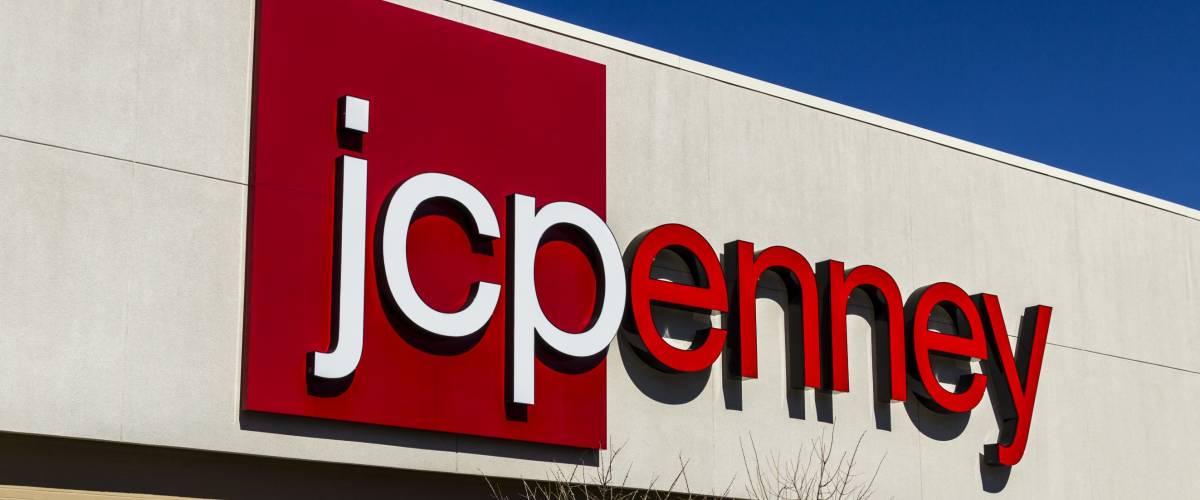 Odds of bankruptcy within the next year: As high as 50%
Shopping mall mainstay J.C. Penney is in a tough spot, because it doesn't sell premium items, but it also can't claim the lowest prices.
Penney famously did away with coupons a few years ago and tried an everyday-low-prices strategy, but that bombed — because shoppers were unhappy to lose the coupons.
Now, the department store company is being squeezed by Amazon and other online retailers, and by wildly popular discount chains such as T.J. Maxx, Marshalls, Ross and Burlington Coat Factory.
2. Neiman Marcus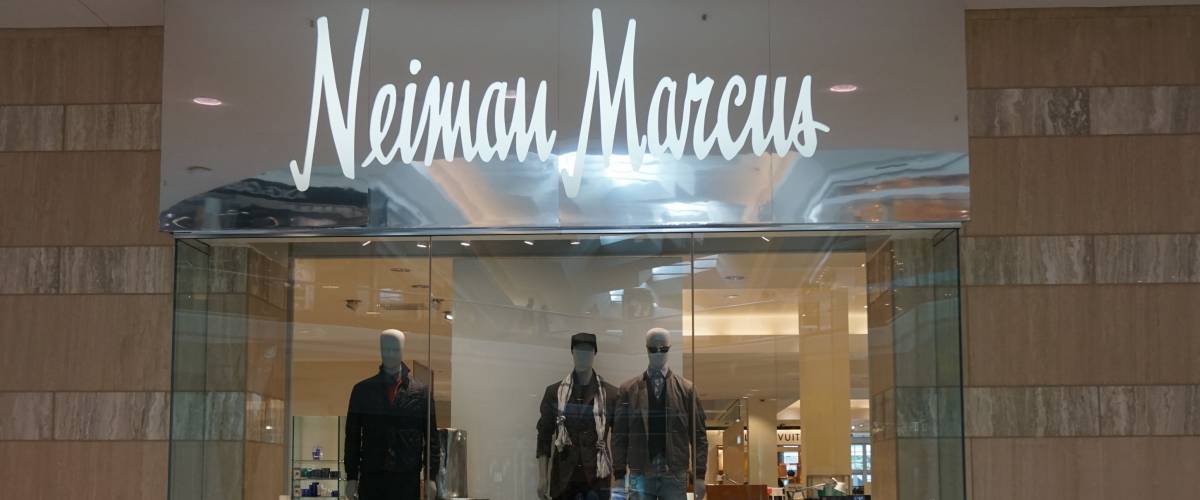 Odds of bankruptcy within the next year: As high as 50%
As a luxury retailer whose stores have been a premier destination for upscale shoppers, Neiman Marcus was initially able to fend off the threat from online sellers.
But as shopping habits continue to evolve, even among the well-to-do, Neiman's has been investing in e-commerce and digital technologies — and has been taking on debt in the process.
The interest charges are now catching up with the company, even though sales have rebounded. If Neiman Marcus cannot manage its debt load, bankruptcy reorganization may be its only hope.
Stop overpaying for home insurance
Home insurance is an essential expense – one that can often be pricey. You can lower your monthly recurring expenses by finding a more economical alternative for home insurance.
SmartFinancial can help you do just that. SmartFinancial's online marketplace of vetted home insurance providers allows you to quickly shop around for rates from the country's top insurance companies, and ensure you're paying the lowest price possible for your home insurance.
Explore better rates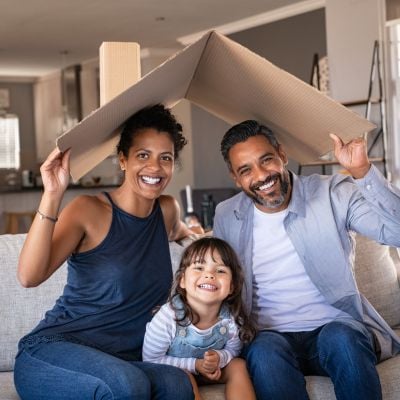 3. J. Crew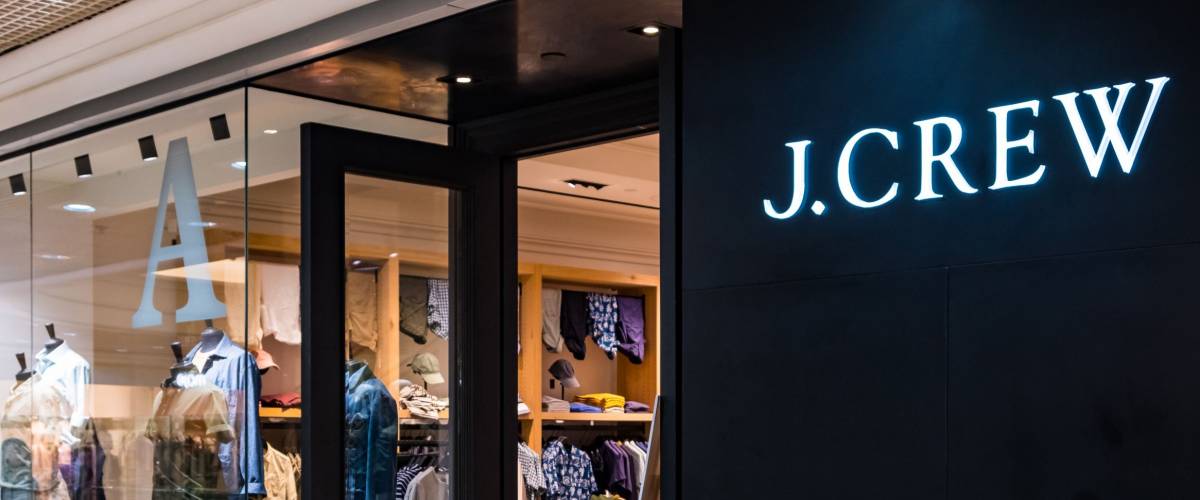 Odds of bankruptcy within the next year: As high as 50%
Twenty-five years ago, J. Crew was a catalog-only niche retailer selling barn jackets and rugby shirts. The late 1990s and the 2000s saw a rapid expansion into retail locations.
Then, the brand sought to go upscale — but that approach tanked. The stores have been losing more money each year, with 2017's losses totaling $125 million.
And it gets worse: J. Crew also has been carrying $2 billion in debt. As sales continue to decline, bankruptcy might inevitable.
4. Bebe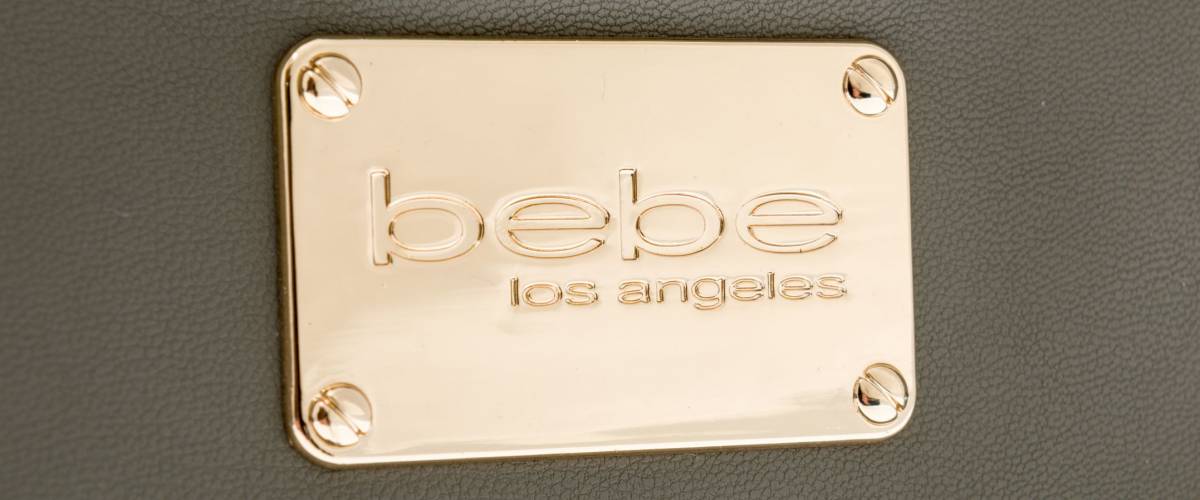 Odds of bankruptcy within the next year: As high as 50%
Women's fashion and accessories retailer Bebe was once a mall staple. But, like so many mall stores, it experienced a drastic reduction in foot traffic and lost business to online merchants.
Bebe was teetering on the edge of bankruptcy last year. But it avoided a bankruptcy filing by making a rather graceful exit from brick-and-mortar retail, spinning into a largely online operation.
But even after shoring up defenses, the company continued to post losses in 2017.
5. GNC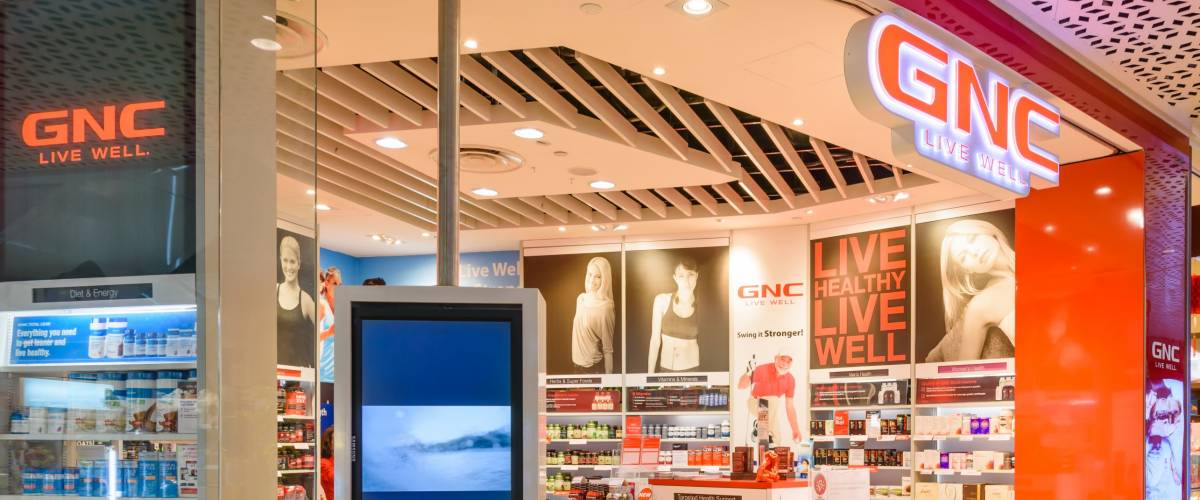 Odds of bankruptcy within the next year: As high as 50%
Longtime mall regular GNC is under serious pressure from e-tailers, including Amazon.
That's because GNC's stores sell vitamins and supplements — products that don't always enjoy brand loyalty from consumers.
In 2016, the company closed all of its stores for one day so it could overhaul its pricing and give its marketing a facelift. But sales don't appear to be muscling up quite the way the management had hoped.
6. 99 Cents Only Stores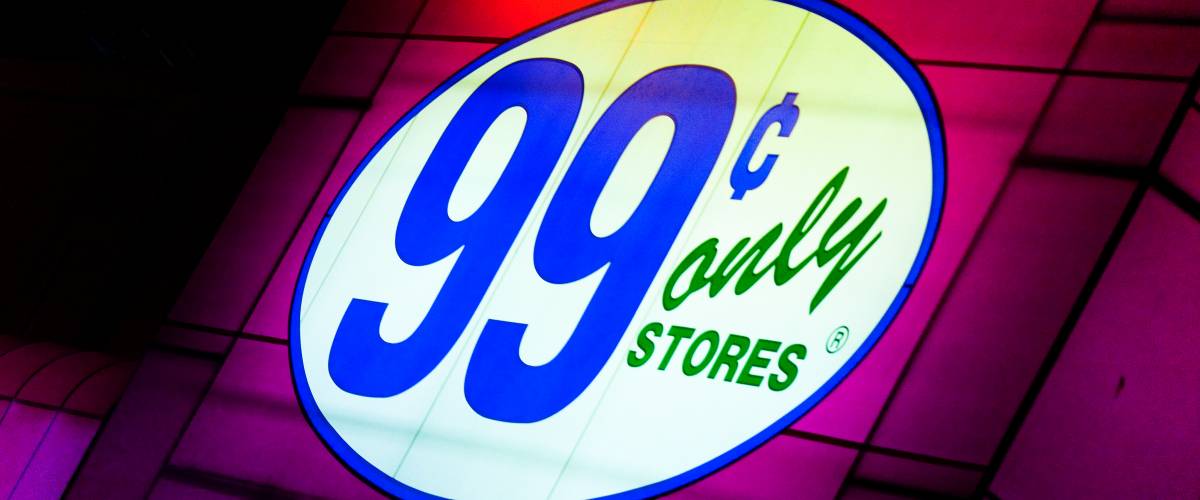 Odds of bankruptcy within the next year: As high as 50%
Dollar stores tend to be recession-proof, but they are not a fool-proof business model. There's a lot of competition, and the 99 Cents Only Stores chain has been getting clobbered by Dollar General, Dollar Tree and even Walmart.
Rivals have been re-imagining the dollar store shopping experience by providing cleaner stores that offer more groceries and household staples.
While sales have been growing at 99 Cents Only Stores, the chain has been losing money because of operating expenses that eat into profit margins.
7. Pier 1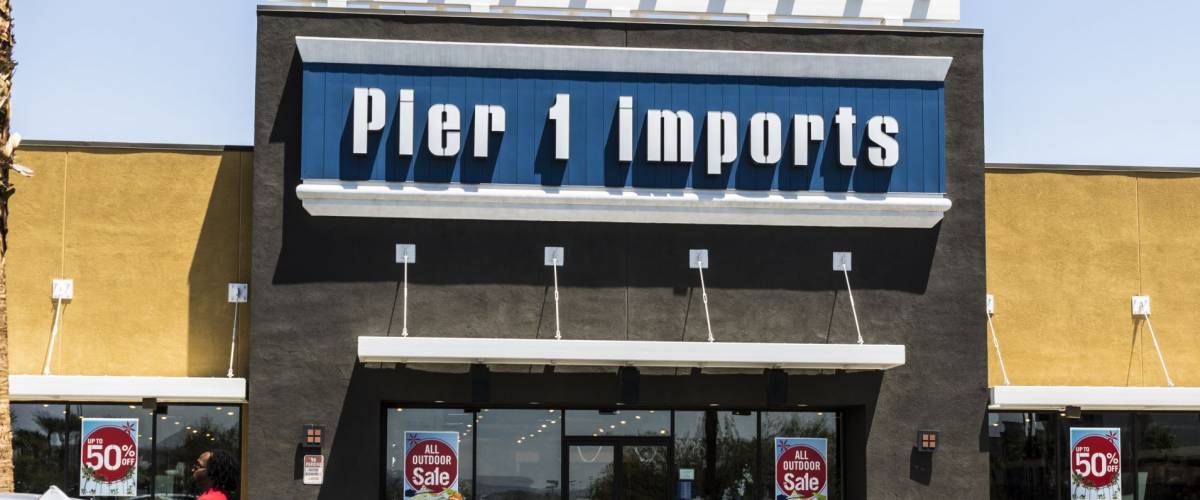 Odds of bankruptcy within the next year: Less than 10%
Furnishings retailer Pier 1 will need to light some scented candles and find its Zen if it wants to save itself from bankruptcy. Its sales were down more than 9% in the most recent quarter, continuing a downward trend for the chain.
Pier 1 wants to reinvent itself and invest more in e-commerce, but finding funding for all of that will be tricky because the company's credit rating was downgraded recently.
To top it off, Pier 1 gets a majority of its products from China, and the Trump administration's tariffs stand to give the company an extra financial burden.
8. Office Depot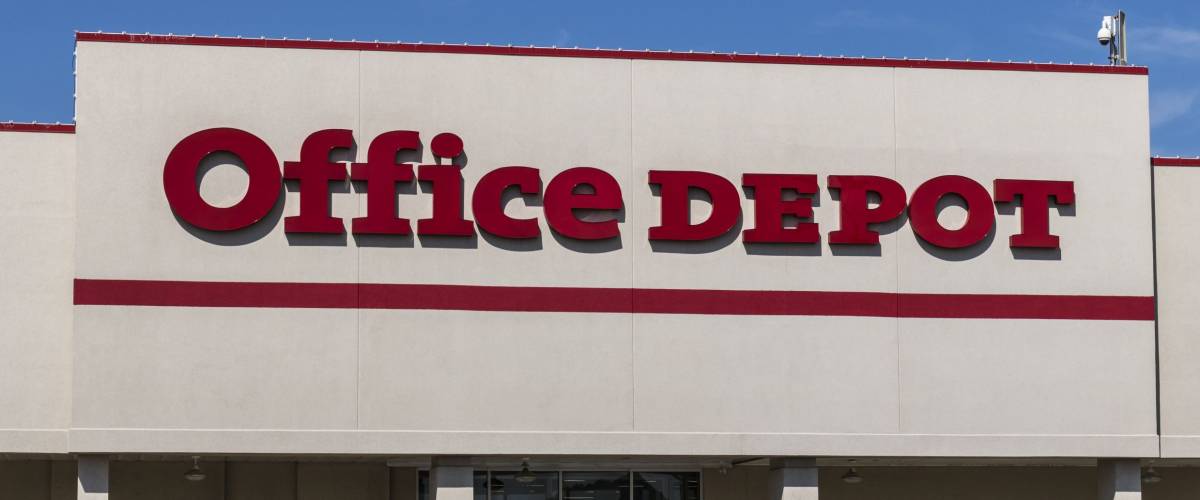 Odds of bankruptcy within the next year: Less than 10%
Office Depot has been losing out to online competitors offering wide selections of office products and speedy shipping.
The company tried to power up by merging with Staples, but that plan was shot down by regulators fearful of a copy paper monopoly.
Now, Office Depot is trying to focus more on business services, not just pens and paper. But lagging sales and $1 billion in debt may hurt the company's long-term chances, Retail Dive reports.
9. Fred's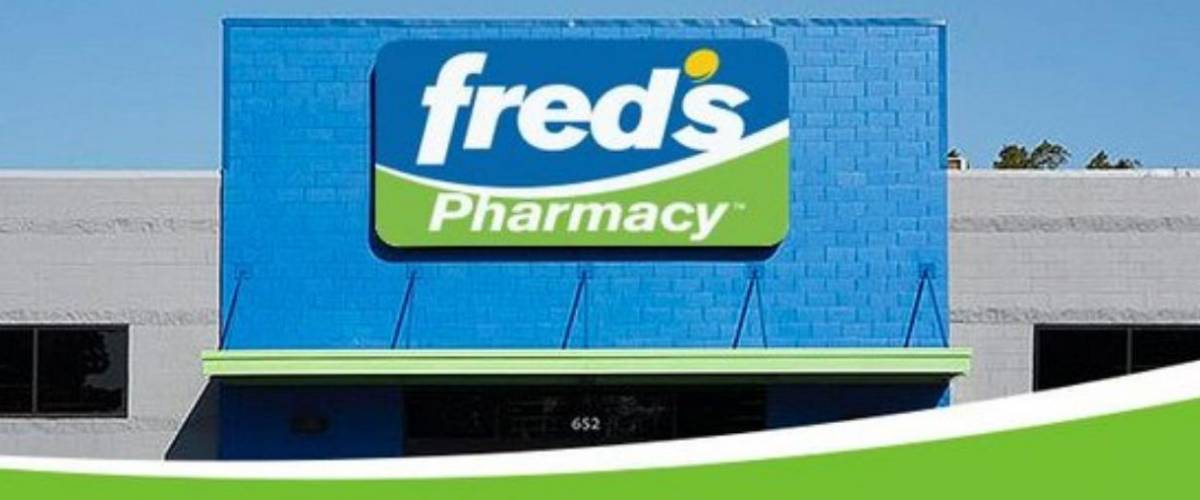 Odds of bankruptcy within the next year: Less than 10%
Sales have been sagging at Fred's, which operates drugstores and discount stores primarily in the southeastern U.S.
The company's efforts to turn itself around have included a recent sale of its specialty pharmacy business to CVS for $40 million. In early September, it announced the sale of 185 of its nearly 350 pharmacies to Walgreens.
Keep reading as we look at five more retailers that RetailDive previously said were at risk of going bankrupt.
10. David's Bridal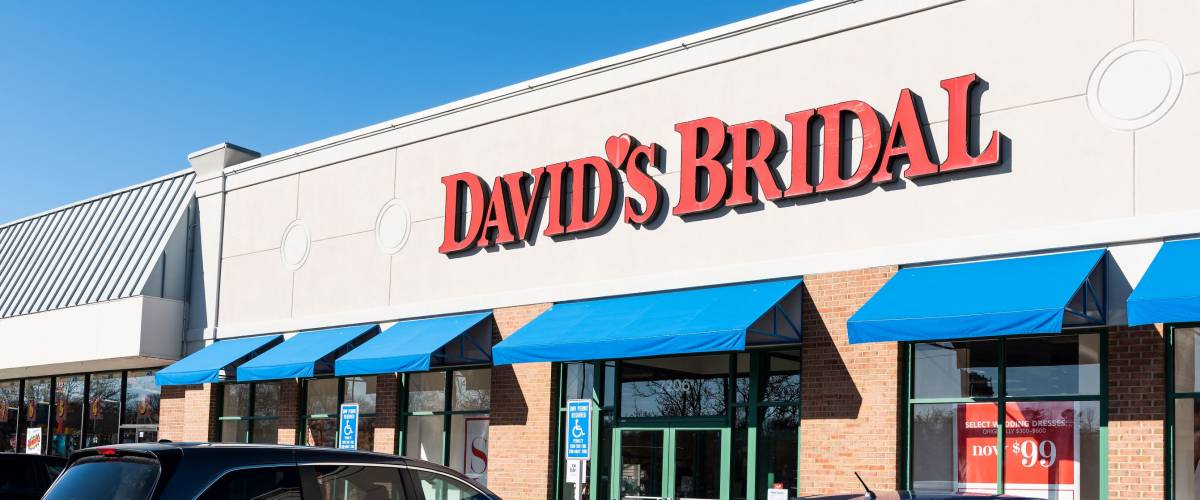 David's Bridal has been in business nearly 70 years and boasts that it "dresses nearly 60% of all brides in the United States." But the chain seems like something old to an increasing number of brides who are saying "I do" to cheaper wedding gowns sold online.
David's recently made a few moves to break out of its "always a bridesmaid" status on the web. The retailer sold some wedding dresses online for just $99, and it announced it was buying the online gift registry service Blueprint.
It remains to be seen whether David's can deliver many happy returns to its investors.
11. Stein Mart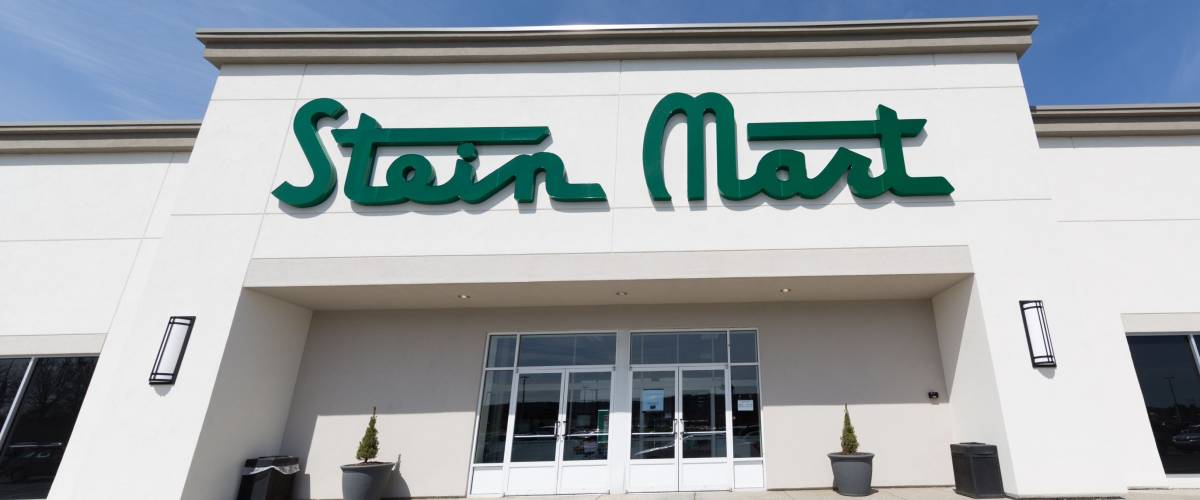 After Stein Mart was named by RetailDive as one of the "12 retailers at risk of bankruptcy in 2018," the discount department store chain started the year in January with an ominous announcement that it would "explore all opportunities" to lift its sad sales numbers.
But later updates have been more encouraging. In August, executives said a key measure of sales was looking up, for the first time in over three years.
And in September, the company said it won deals from two big lenders that will let Stein Mart keep borrowing for at least an additional three years — and save $1 million annually on interest.
12. Ascena Retail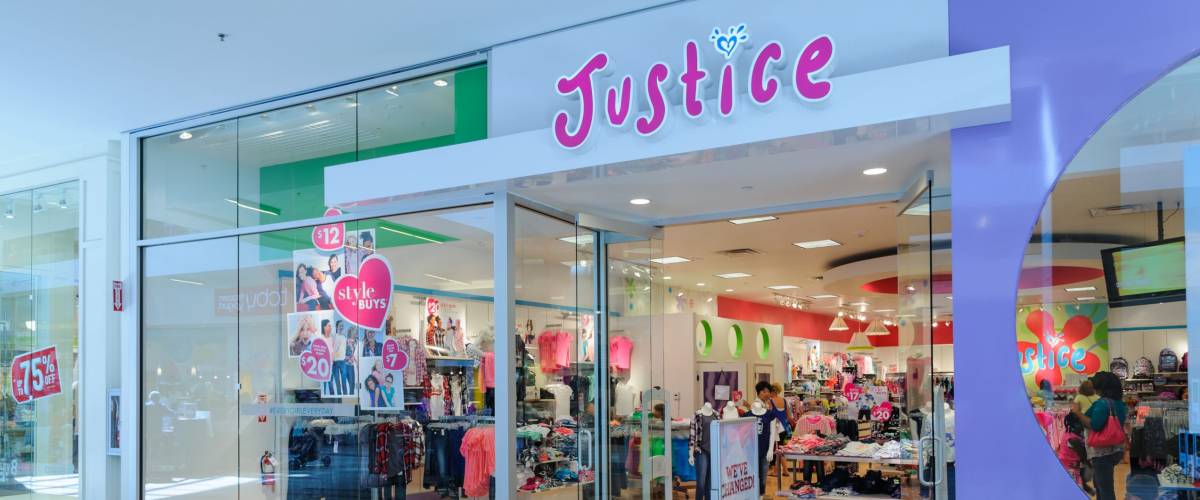 Even if you've never heard of Ascena Retail, you've seen its clothing stores for girls and women at the nearest mall or strip shopping center. Ascena's brands include Maurices, Justice, Ann Taylor, Loft, Dressbarn, Catherines and Lane Bryant.
The company has been hit hard as shoppers have said "See ya later" to traditional retailing and have taken their business online.
With its sales sinking, Ascena said in June 2017 that it would close as many as 667 stores within two years. About 120 were shut down by the end of 2017.
13. Lands' End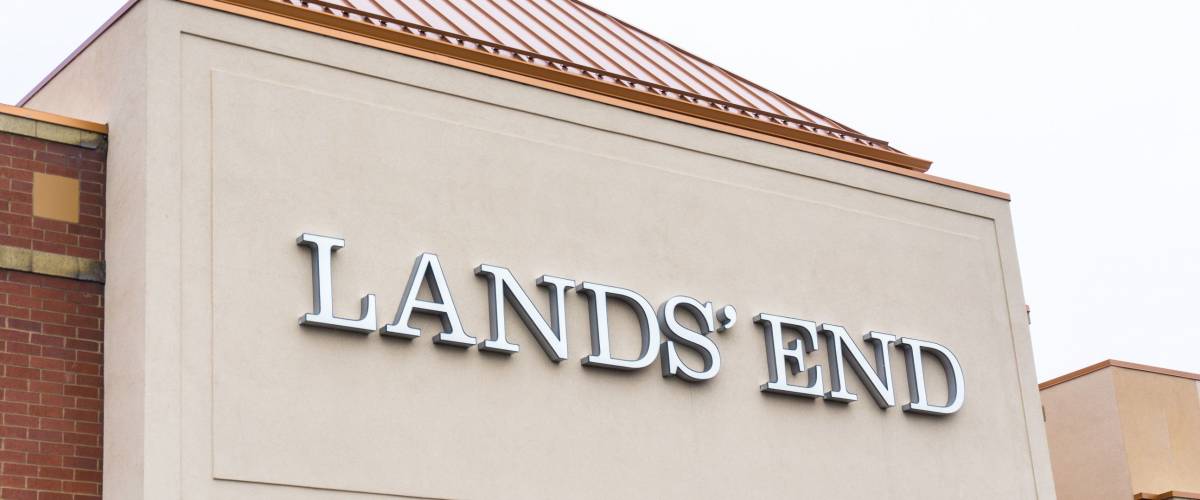 Lands' End had the misfortune of finding itself in Sears' shopping cart several years ago. The troubled department store chain took over the clothing and home goods seller in 2002.
The big problems at Sears were contagious and still have Lands' End struggling and posting losses, even though it was set free again in a spinoff four years ago.
Lands' End has been trying to improve its catalog and online businesses, and it's opening new stores of its own, after relying heavily for years on the departments it operated within Sears stores.
14. Destination Maternity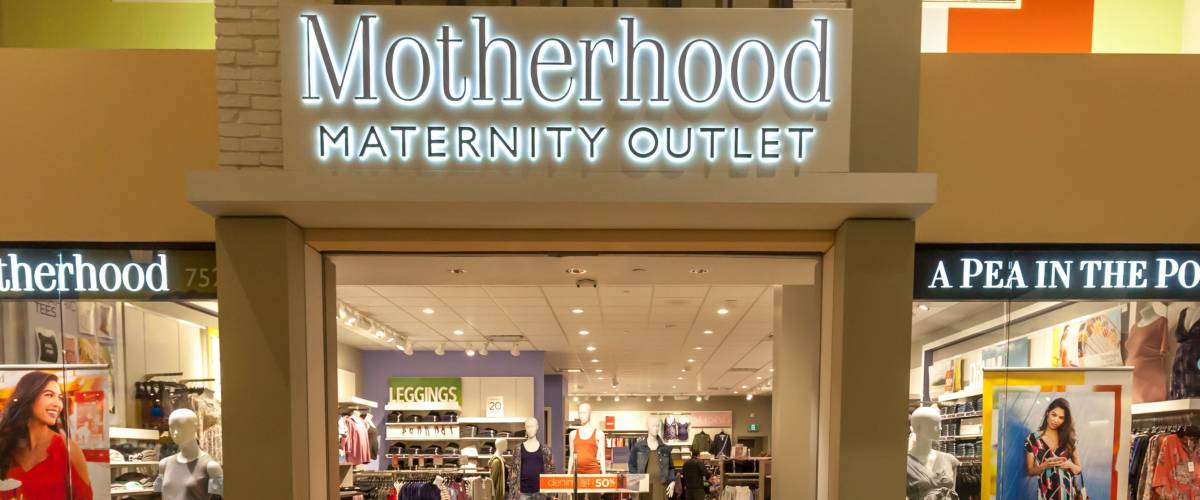 Destination Maternity is the company behind the Motherhood and Pea in the Pod stores you find standing alone or as departments within Macy's and Buy Buy Baby stores. Destination calls itself "the world's largest designer and retailer of maternity apparel."
It has been losing money while struggling to find the right formula to appeal to millennial moms who grew up with the internet.
The company is taking (baby?) steps to improve its web store, such as by shortening the shipping times. Those efforts appear to be bearing fruit: Destination says its online sales rose 18.4 percent in the most recent quarter.
Sponsored
Follow These Steps if you Want to Retire Early
Secure your financial future with a tailored plan to maximize investments, navigate taxes, and retire comfortably.
Zoe Financial is an online platform that can match you with a network of vetted fiduciary advisors who are evaluated based on their credentials, education, experience, and pricing. The best part? - there is no fee to find an advisor.