Borrowers may not be prepared
The debt deal doesn't touch upon Biden's hotly contested plan for student loan forgiveness — the fate of which is in the hands of the Supreme Court, with a decision expected soon.
Many borrowers are counting on a favorable outcome.
"Senior Biden Administration officials have said, repeatedly, resuming loan payments without first canceling student debt will result in a catastrophic wave of unnecessary borrower distress and default," said Persis Yu — Student Borrower Protection Center deputy executive director and managing counsel — in a statement on May 28.
High inflation and rising interest rates are already forcing many Americans to live paycheck to paycheck and rely more and more on their credit cards. In fact, U.S. household debt hit a record $17 trillion in the first quarter of the year.
Once student loan relief comes to an end, these stressed-out borrowers may have to pull back on purchases so they can afford their monthly payments — or add to their already large pile of debt.
Borrowers with federal student loans do have a big advantage. Not only have they reaped the benefits of the freeze, but federal loans will also continue to offer discounted rates and certain consumer protections, like access to income-driven repayment plans and loan forgiveness options.
By contrast, borrowers who have private student loans through a bank or other lender miss out on all of those perks.
That doesn't mean they don't have any options, however. One money-saving tactic borrowers can explore is refinancing: switching out their loan for a better one with another private lender.
Pay less on student loans
Shop around for the best student loan refinancing rates from top lenders using Credible. Using Credible is 100% free – plus, it doesn't affect your credit score.
Get Started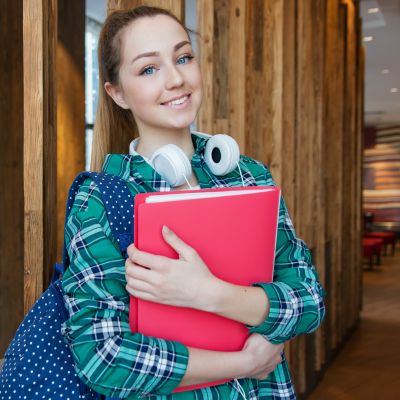 Pay off your student loans faster
While borrowers with federal student loans are unlikely to find better interest rates or protections in the private market right now, borrowers who already have private loans should consider looking around for a better deal.
To track down a loan with lower payments or lower interest, you can use services like Credible's online marketplace to explore a range of available refi options.
With Credible, you can browse up to 9 vetted lenders and find the best refinancing rate – all without affecting your credit score. Depending on your circumstances, a student refinancing loan through Credible could help pay off your debt faster.
You can find interest rates as low as 5.08% fixed APR with autopay, and 5.03% Var. APR with autopay.
Just answer a few brief questions and you'll receive personalized student loan refinancing options from multiple lenders within minutes.
Sponsored
Let Credible help you pay off your debt
Millions of Americans are struggling to crawl out of debt in the face of rising interest rates.
Try Credible, a free online service that lets you comparison-shop for the lowest interest rates with just a few clicks of your mouse.
In just two minutes you'll see all the lenders willing to help pay off your credit card debt faster with a single personal loan.