Consumers 'spooked' by COVID-19 and inflation
The price of eating food away from home in September has gone up 0.4% since August and a whopping 6% compared to last year, according to the latest Consumer Price Index report.
And several fast-casual chains, like The Cheesecake Factory and Applebee's, have reported consumers pulling back as prices have swelled.
Seniors, especially those with lower savings and who rely on limited income from Social Security, could be feeling the strain more than other groups.
Cracker Barrel says it has seen its traffic decline across the board but its younger clientele haven't pulled back as much as the over-65 group.
While older consumers may have initially worried about their health while dining in restaurants during the COVID-19 pandemic, Cochran says they could now be prioritizing how much they spend amid high inflation.
"The over-65 group is particularly value-conscious," she said. "So we just haven't seen the recovery of that group in the way we would."
Darden Restaurants representatives mentioned in a recent earnings call that its establishments have been seeing fewer older customers.
The company's CEO Ricardo Cardenas said he believes customers 65 and older "were a little bit more spooked on the COVID side," but noted there's been a spike in younger customers.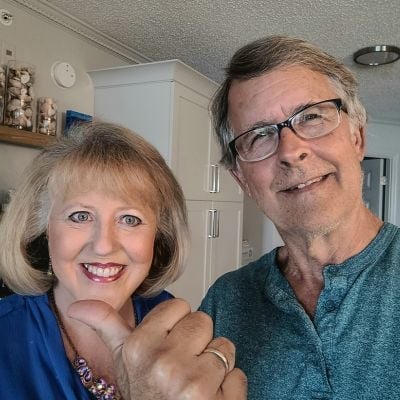 Cracker Barrel struggling while trying to adapt
Cracker Barrel hasn't fared well with these recent changes in consumer behavior. The company's shares have lost over 40% of their value in the past six months.
This could perhaps come down to the southern comfort food chain's reliance on its older customers. About 43% of Cracker Barrel's guests are 55 or older, according to The Wall Street Journal.
The Journal notes that Cracker Barrel has made recent moves to cater to younger customers, such as introducing alcoholic beverages, a loyalty program and QR codes for customers to pay at the table.
But these changes could threaten the restaurant's traditional appeal as well as reduce impulse purchases (such as on rocking chairs and other knick-knacks) that consumers are more likely to make when they line up at the cash desk to settle their bill.
And other marketing efforts are seeing backlash from Cracker Barrel's more conservative customers.
When the chain introduced plant-based breakfast sausage last year in an effort to accommodate more consumers, there was a mix of praise and backlash on social media.
"Stop pushing this woke garbage," wrote one outraged user in response to a Cracker Barrel Facebook post promoting the new product. "We go to Cracker Barrel for Traditional Values and Traditional Country Cooking... If you want to serve Lefty food, open an alternative store."
A few people also got fired up over Cracker Barrel posting a photo of a rainbow-colored rocking chair in celebration of Pride month this year.
"BYE BYE CRACKER BARREL! I will NEVER eat there again!!" Ronny Jackson, Republican representative for Texas's 13th congressional district, wrote in response on X (formerly Twitter).
Sponsored
Follow These Steps if you Want to Retire Early
Secure your financial future with a tailored plan to maximize investments, navigate taxes, and retire comfortably.
Zoe Financial is an online platform that can match you with a network of vetted fiduciary advisors who are evaluated based on their credentials, education, experience, and pricing. The best part? - there is no fee to find an advisor.