Mnuchin: Stimulus checks will be 'exact same' Following Republican discussions on Capitol Hill on Saturday, Mnuchin told reporters the government is looking to do a repeat of the first stimulus checks, using the very same formula.
The original relief money started going out in April to most U.S. adults, though the $1,200 payments phased out for taxpayers with adjusted gross incomes over $75,000. Single earners making more than $99,000 and married couples with adjusted gross incomes above $198,000 got no stimulus cash at all.
Americans in tough financial spots spent the money on groceries or bills. Others splurged with the cash, or used it for more practical purposes — like to buy affordable life insurance to protect family members in case a breadwinner became fatally ill from COVID-19.
Senate Majority Leader Mitch McConnell had suggested at a news conference in early July that the next stimulus checks might go only to the lowest earners, those making around $40,000 a year or less. Millions of Americans would have been left out.
But Mnuchin indicates there won't be any new restrictions. "We're talking about the same provision as last time. Our proposal is the exact same provision as last time," he said on Thursday.
A new round of direct assistance would provide welcome relief at a time when high unemployment is forcing many Americans to go into debt to meet basic expenses.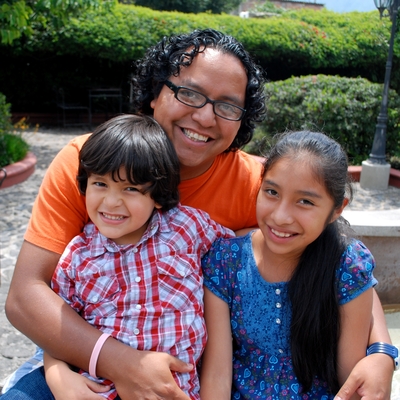 Sign up for Credit Sesame and see everything your credit score can do for you, find the best interest rates, and save more money at every step of the way.
Get Started—100% Free
When will you get your money? Though there's still a lot of work to be done, the Treasury secretary is hopeful the new relief payments can be distributed fairly soon.
"We'll get the majority of them out in August and those will help people," Mnuchin says.
The White House and the Republicans who control the Senate reached agreement on a new aid package after some compromises. For example, there won't be a payroll tax cut, something that President Donald Trump had wanted.
The Senate must still make a deal with the U.S. House, which is run by Democrats. A House relief bill that passed in mid-May would put up to $1,200 into the pockets of most Americans — including children — to a limit of $6,000 per household.
The first stimulus payments provided households with only $500 for each child under age 17.
Things could move quickly in the next week as time runs out on a part of the original relief law that's kept many out-of-work Americans out of poverty. The federal government is providing an extra $600 in unemployment benefits per week, but that bonus money ends July 31 unless Congress extends it.
The bottom line You can probably count on getting another stimulus check this summer. But if you're just barely getting by right now and could seriously use another $1,200 immediately, here are a few tips to help you hold things together right now.
Sponsored
Compare car insurance and save up to $500 a year
If you haven't compared car insurance recently, you're probably paying too much for your policy. Getting quotes from multiple insurers used to be time-consuming, but today's technology makes it easy.
Using a free site like Pretected is easy and could help you save up to $500 a year on car insurance. In mintues, their "smart matching" system will provide tailor-made quotes from insurers that can meet all of your coverage needs - and your budget.
Stay protected on the road and find more affordable car insurance in minutes with Pretected.