12. Save for emergencies Coming on the heels of the Roaring '20s, a period of widespread prosperity following the First World War, the Great Depression sent a shockwave through the country that most Americans were completely unprepared for.
People who didn't have enough savings stashed away ended up broke, unemployed and saddled with debt.
One of the most important lessons to take away from the Depression is that anything can happen, and it's always a good idea to plan ahead.
As the unemployment rate keeps rising, you may be worried that you've missed your chance. But it's not too late to set up an emergency fund. The sooner you start putting money into a high-yield savings account, the more you'll have available when you need it most.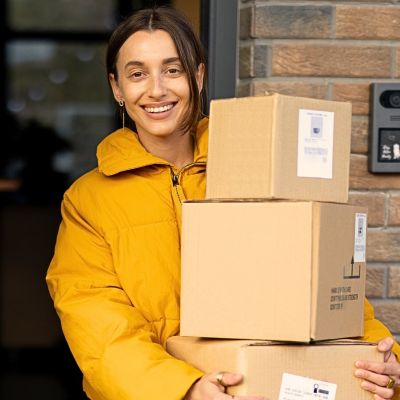 Capital One Shopping's browser add-on automatically applies coupon codes as you shop online. It's absolutely free – plus it takes only two clicks to install. Add the Capital One Shopping browser extension today and start earning discounts of up to 50% on the things you already buy.
Install for Free
11. Do it yourself During the Great Depression, DIY became the guiding principle. If you wanted something but couldn't afford to buy it, the next best option was to make it yourself.
People made everything from clothes to cleaning supplies at home. They even whipped up toys like corn husk dolls to keep the kids busy.
If you're looking to save a bit of money during the pandemic — or just avoid going to the store — you can find a ton of free tutorials online that will show you how to make all sorts of useful household products. Don't try to make your own disinfectant, though.
10. Take steps to avoid debt One of the reasons poverty was so widespread during the Great Depression was that, during the Roaring '20s, many Americans took out installment loans and lines of credit with retailers.
So when the stock market crashed and the layoffs began, these borrowers found themselves faced with a mountain of debt and no way to pay it off.
These days debt is still a major problem. People have been eager to defer their credit card payments during the pandemic, but unless their interest is on hold, too, they're only digging themselves in deeper.
To avoid repeating the mistakes of the Great Depression, try your best to clear your debt as soon as possible. You may want the help of a debt consolidation loan to save on interest, lower your monthly payments and get out of debt faster.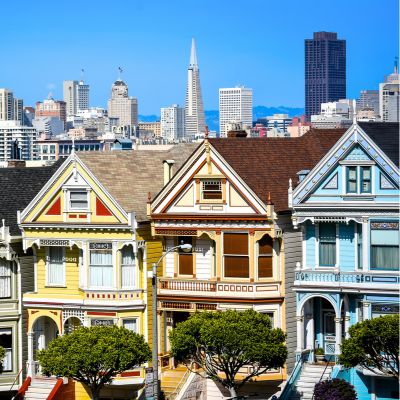 Believe it or not, you don't need millions, or even hundreds of thousands to invest in real estate. Arrived is an online platform where you can invest in shares of rental homes and vacation rentals without the headaches of being a landlord.
Learn More
9. Eat at home For the majority of Americans in the 1930s, dining out was — pardon the pun — off the table. Practically every meal was cooked from scratch at home, and the recipes of the day were creative to say the least.
Classic Depression-era dishes included vinegar pie, dandelion salad and something called Hoover Stew, which incorporated macaroni, hot dogs and anything else lying around that seemed somewhat edible.
While you might not be quite that desperate, making your meals at home and actually using up the food you've got in your pantry remains a sensible way to save money — especially if you use a cash-back card to buy your groceries.
8. Don't be afraid to relocate If the economic fallout of the Great Depression wasn't bad enough, farming in the Southern Plains states during the 1930s was ground to a halt by a series of droughts and dust storms.
As a result, the area known as the Dust Bowl saw the largest migration in U.S. history, with more than 2 million residents pulling up stakes and moving to wherever they could find work.
With unemployment today nearing 15%, many Americans have begun to broaden their job search and consider relocating.
Thankfully, finding employment in a new place no longer involves hopping a freight train and riding the rails from town to town. The best online job boards use artificial intelligence to track down relevant posts from all over the country. Then you can apply for multiple positions with just a few clicks.
7. Protect your family with life insurance Being a parent can be stressful at the best of times, but the Great Depression was a new low. Not only was it hard to provide adequate food and shelter, but if something happened to you, your children could be left out in the cold without a dollar to their name.
One of the saving graces for families during the Depression was life insurance, which provided liquidity during a time when even the banks couldn't. Cash value policies helped many families stay afloat and avoid financial ruin.
To this day, buying a life insurance policy is critical to ensure that your family will be protected after you're gone. And thanks to convenient services like Quotacy, it only takes a few clicks to compare rates online and find a policy that fits your family's needs.
6. Live within your means Many Americans saw the economic growth of the Roaring '20s as an excuse to live outside of their means.
People purchased big-ticket items they couldn't really afford on installment — meaning they'd make a small down payment upfront, then make monthly payments with interest moving forward. It was like getting a mortgage for everything.
Needless to say, that did not end up being a smart move.
In order to keep your head above water during the pandemic, you'll need to avoid making the same mistake. Keep a budget of your monthly expenses and try your best to only make necessary purchases — with money you have — for the time being.
If you're not great at keeping track of your finances, don't fret. Free apps like Truebill will help you manage your budget and stay on target for your monthly spending goals.
5. Refinance your mortgage When the Great Depression hit, homeowners suddenly found themselves unable to make their mortgage payments.
To prevent foreclosures, President Franklin D. Roosevelt signed the Homeowners Refinancing Act of 1933, allowing Americans to alter the terms of their loans so they could keep their homes.
Refinancing is still a valuable tool to trim down the cost of your mortgage. It could help you save thousands of dollars a year on your monthly payments.
Currently, mortgage rates are the lowest they've ever been, so regardless of how the pandemic has affected your finances, you should consider refinancing.
It's easy to compare rates online, and even if your current mortgage is only a year old, you may be able to save a bundle.
4. Odd jobs are better than no job As the Great Depression wore on, people took work anywhere they could get it. That includes individual tasks, like chopping wood or shovelling snow, paid upon completion.
These days, one-off jobs are typically known as side gigs, and they're no longer limited to manual labor. Slick online marketplaces — Fiverr is a great example — will allow you to advertise all sorts of services, from copy editing to art to voiceover work.
You can also make some quick cash by signing up for Swagbucks, a rewards program that asks you to complete simple tasks like watching videos and filling out surveys. It may not earn you as much as a full-time job, but just like back in the 1930s, every little bit helps.
3. Spare change adds up One of the best known songs of the Depression era was "Brother, Can You Spare a Dime?" — and for good reason. Back then, a dime or two could mean the difference between eating or going hungry on any given day.
And while a dime doesn't carry the same clout that it did in the Dirty '30s, it can still make a difference if you save up enough of them.
Most of us have coins and bills collecting dust in drawers and coat pockets, and if you're stuck at home during the pandemic, you might as well see how much you can find.
But if you really want to see the power of spare change in action, try using Acorns or another micro-investing app. They'll round your day-to-day purchases up to the nearest dollar and invest the difference. You'll be surprised by how quickly those dimes turn into dollars.
2. If you want to retire, start saving now For most people during the Great Depression, there was no such thing as retirement. More than 63% of men aged 65-74 were still in the labor force in 1930.
When the market crashed, people found themselves without savings to fall back on. The only way to afford the bare essentials like food and shelter was to work until they were physically unable to do so.
If you'd like to avoid working well into your 70s, it's a good idea to start saving for your retirement as soon as possible. Social Security doesn't go that far, even today.
Not sure how to start? Try talking to a certified financial planner, who will help you map out a plan based on your current situation, whatever it may be.
1. Help your community Times were tough for everyone during the Depression, and the fact that most people were going through similar hardships helped create a stronger sense of community.
Americans rallied together and supported their neighbors — whether it was a bit of food, some spare clothes or a dry place to sleep. Those who had more gave to those who had less whenever possible.
And while social distancing measures during the pandemic demand a different approach to helping out your community, there are still plenty of ways you can lend a hand to those in need.
Make an effort to support local businesses and donate to local charities and food banks if you have the means to do so. Some financial institutions even allow you to make small donations to the charities of your choice whenever you use your debit card, so you'll be making a difference every time you swipe.
Sponsored
Kiss Your Credit Card Debt Goodbye
Millions of Americans are struggling to crawl out of debt in the face of record-high interest rates. A personal loan offers lower interest rates and fixed payments, making it a smart choice to consolidate high-interest credit card debt. It helps save money, simplifies payments, and accelerates debt payoff. Credible is a free online service that shows you the best lending options to pay off your credit card debt fast — and save a ton in interest.