Seniors need new check because of inflation, group says Older people need a fourth stimulus check because they're being squeezed by steeper prices for gasoline, food, used cars and many other things, the Senior Citizens League says. Some seniors indicate they've been skipping meals and doses of essential medication to meet expenses.
"Soaring inflation has taken a toll on household finances of retired and disabled Social Security recipients," reads the petition, on the group's website.
Over the past few months, U.S. consumer prices have been up more than 5% versus last year — a level of inflation not seen since 2008. The increases at the gas pump have been truly eye-popping: In August, gasoline cost 42.7% more than a year ago, the government says.
A forecast from the Senior Citizens League says inflation could push next year's Social Security raise to 6.2%, which would be the largest boost in nearly four decades. But that could be too little, too late.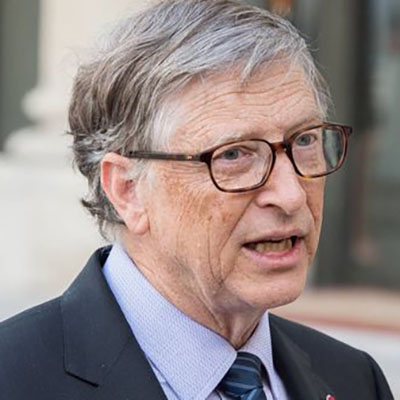 Bill Gates made a splash in 2017 when he bought $520 million worth of U.S. farmland, and he's continued to invest since. What's in it for Gates?
Read More
Support for senior stimulus grows rapidly
Skyrocketing prices have been ravaging seniors' bank accounts for a while, the league says, while the average Social Security recipient has been making do with monthly benefit payments that are only about $20 bigger than last year.
As of Thursday, the group's petition calling for stimulus checks to help people on Social Security cope with inflation had drawn close to 39,000 signatures. The petition was posted online around Labor Day, less than four weeks earlier.
"This is a huge response for us over such a short period of time," Mary Johnson, Social Security policy analyst for the Senior Citizens League, tells MoneyWise.
Her group argues that a $1,400 check would keep people from missing meals just to afford necessities like homeowners insurance.
Senior stimulus checks have a precedent The idea of stimulus checks directed only toward retirees isn't a new one — the U.S. did that a dozen years ago, in the midst of the Great Recession.
The economy was in what the Federal Reserve says was its longest downturn since World War II, one that lasted from December 2007 to June 2009. Home prices crashed 30%, stocks dropped 57%, and unemployment rose from 5% to 10% during the extended crisis.
In hopes of containing the damage, President George W. Bush signed the Economic Stimulus Act of 2008 in February of that year. It included stimulus checks of up to $600 each for most taxpayers, with Social Security beneficiaries receiving at least $300.
But it was in May of 2009 that the U.S. paid out relief similar to what the Senior Citizens League is pushing for now: a stimulus check that went primarily to people on Social Security. They got $250 payments under President Barack Obama's Recovery Act; other taxpayers simply had less tax money withheld from their pay.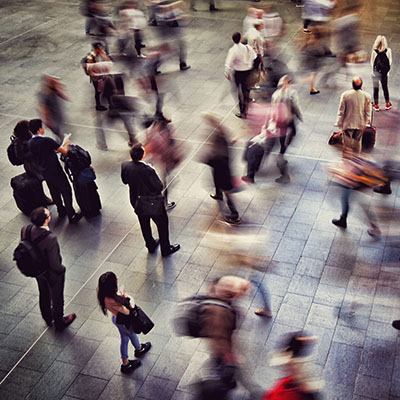 It seems like a tricky time to get into real estate, and being a landlord isn't as passive as you think. Look at these low-stress options instead.
Read More
What to do if you need more stimulus now Though the Senior Citizens League boasts more than a million supporters, its petition for a $1,400 stimulus check may go unheeded.
There's a different online petition that calls for a fourth stimulus check of $2,000 for most adults, followed by $2,000 monthly payments. It has drawn more than 2.9 million signatures — but little, if any, attention from Congress or the White House.
For now, here are some actions you can take to give yourself some financial relief.
Sponsored
Are you thinking about saving? Well, stop thinking about it!
Take the change out of your piggy bank and make it work for you.
Acorns is a financial wellness tool that automatically rounds up your card purchases to the nearest dollar and puts those savings into an investment account. It takes the worrying out of investing and matches you with one of five investment portfolios.
Take five minutes to sign up for Acorns today and collect a $10 bonus.