1. Hand sanitizer on every table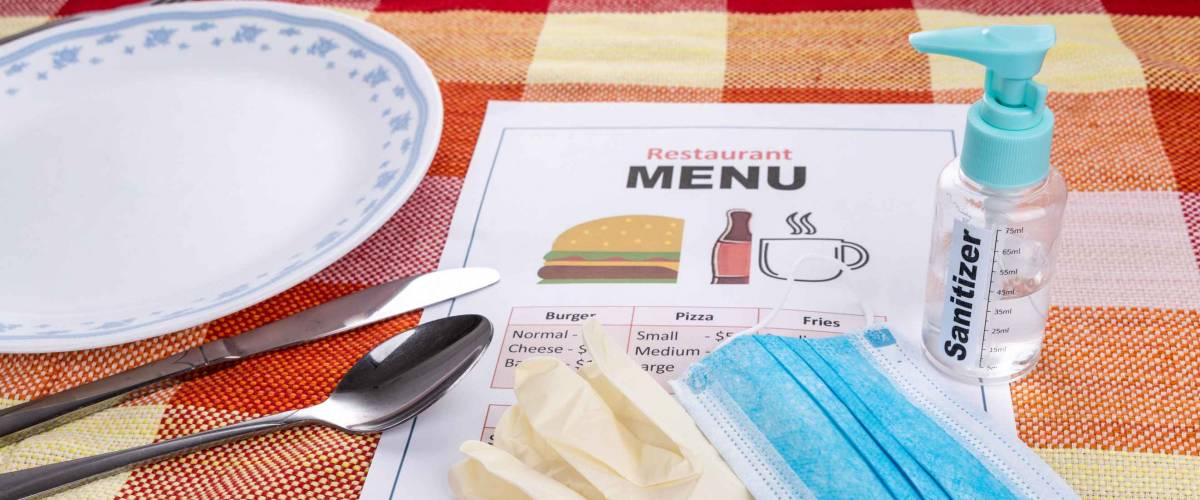 The salt and pepper shakers will have to make room for a new king in town.
Purell takes precedence now as the world focuses on personal hygiene. When your meal arrives, you'll want to disinfect your hands before tucking in or fixing your seasoning.
In fact, the usual suspects — like bottles of ketchup and soy sauce — may be removed entirely and only available upon request. They're just extra objects to disinfect.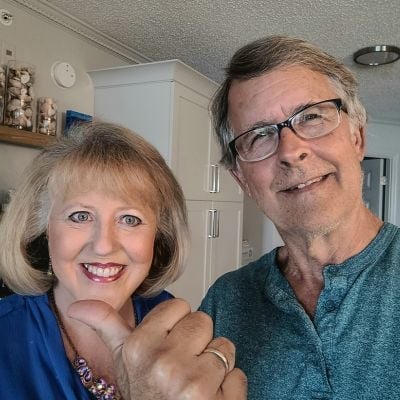 2. Spaced out seating Most of these changes make dining more inconvenient, but at least you won't have to worry about bumping chairs with your tablemate. Or that awkward shuffle when you try to get up to use the restroom.
Social gathering limits and distancing measures are going to mean fewer tables and seats at restaurants. You won't have to strain to hear your date over the din of other diners when the maximum occupancy drops by half.
These rules are making life tough for restaurants, but there are ways to support them without spending a dime. You can earn free gift cards just by watching videos and answering quizzes.
3. No more "service with a smile"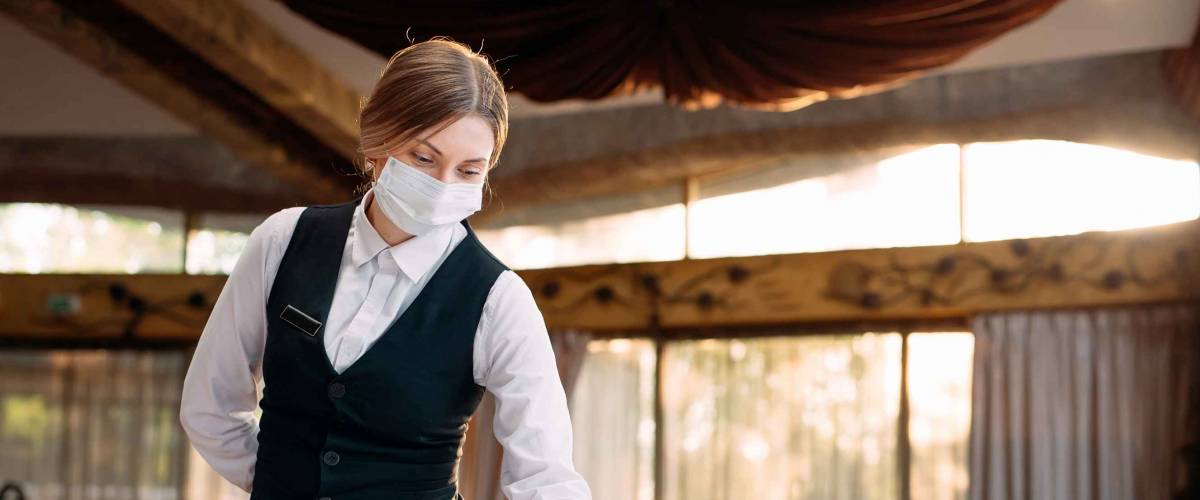 The inside of your favorite hangout may look more like a medical clinic than a restaurant.
Servers will be wearing masks and gloves and will probably choose to minimize their time at each table. Small talk will be a rarity.
And expect Yelp and Google reviewers to start rating restos based on the amount of physical interaction: "Five stars, took my order from six feet away."
Stop overpaying for home insurance
Home insurance is an essential expense – one that can often be pricey. You can lower your monthly recurring expenses by finding a more economical alternative for home insurance.
SmartFinancial can help you do just that. SmartFinancial's online marketplace of vetted home insurance providers allows you to quickly shop around for rates from the country's top insurance companies, and ensure you're paying the lowest price possible for your home insurance.
Explore better rates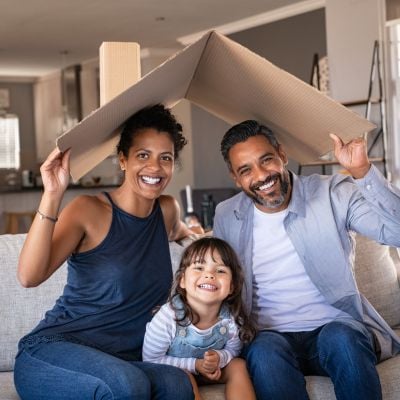 4. Reusable menus will be replaced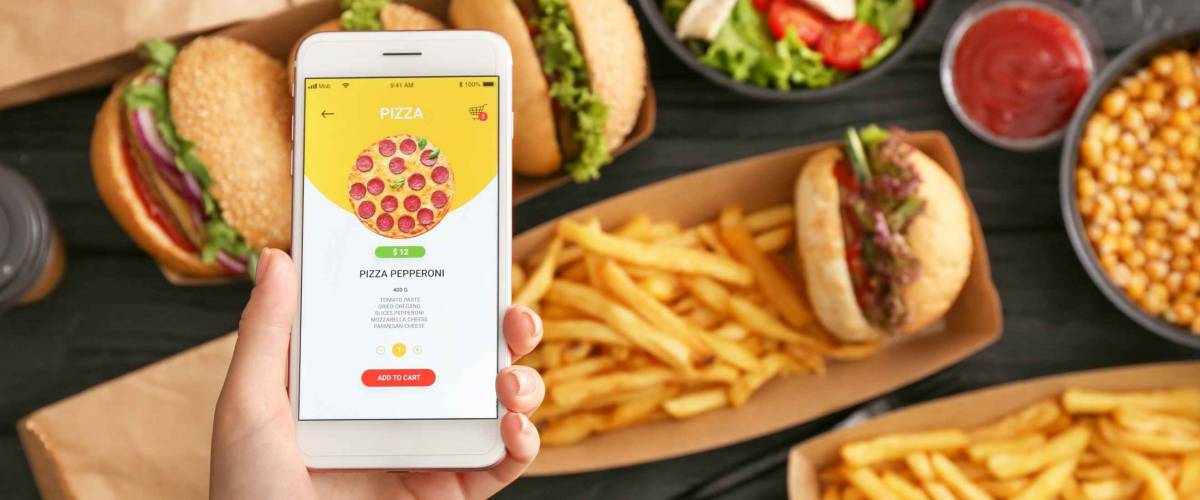 Disposable paper menus will be much more common, since viruses can last on surfaces for days. It's much easier to throw out a sheet of paper than to disinfect a sheet of plastic.
That could get wasteful pretty quickly, so some restaurants will post large menus across their dining areas so you won't have to hold a small one up to your face.
Tech-savvy spots could even ask patrons to order using a tablet or their own personal device to minimize interaction with servers. Instead of admitting aloud that you want a jumbo plate of ribs with extra dipping sauce, all you have to do is swipe right.
5. Service gets spooky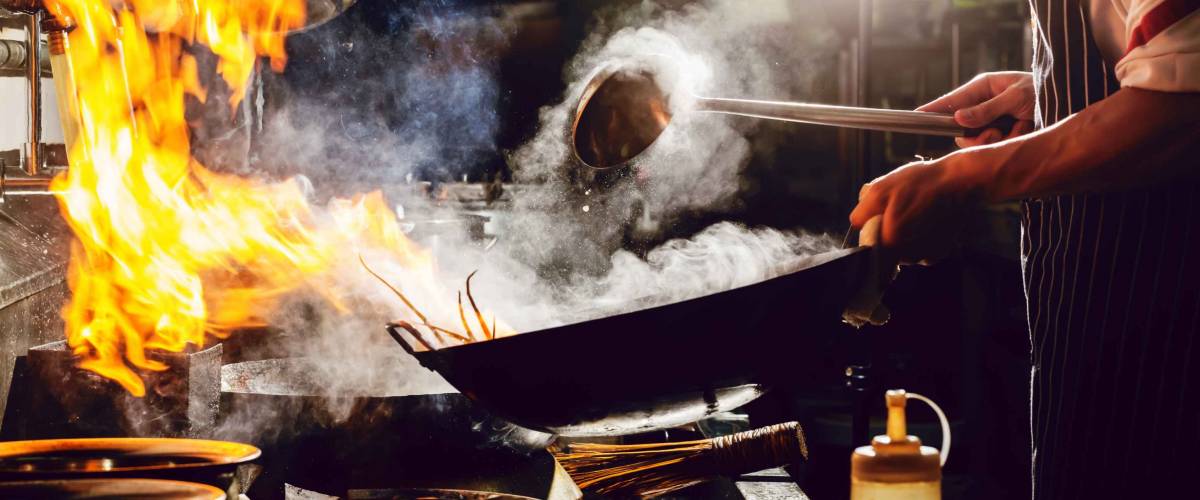 More restaurants may start converting to ghost kitchens this year. No, you won't be served by legions of the undead. But you won't have to deal with the living, either.
Ghost kitchens are take-out only facilities; they don't have an actual eating space or even a pickup option. Instead, your fine dining will be sent straight to your home when you order from a delivery app.
These no-frills operations are a lot cheaper to run, as the owners don't need to pay for rent in a high-traffic area, hire servers or clean dishes. The coronavirus has made the switch that much more appetizing.
If you're ordering takeout more often, remember you can get plenty of cash back on those purchases without even using a credit card.
6. Bye bye, buffets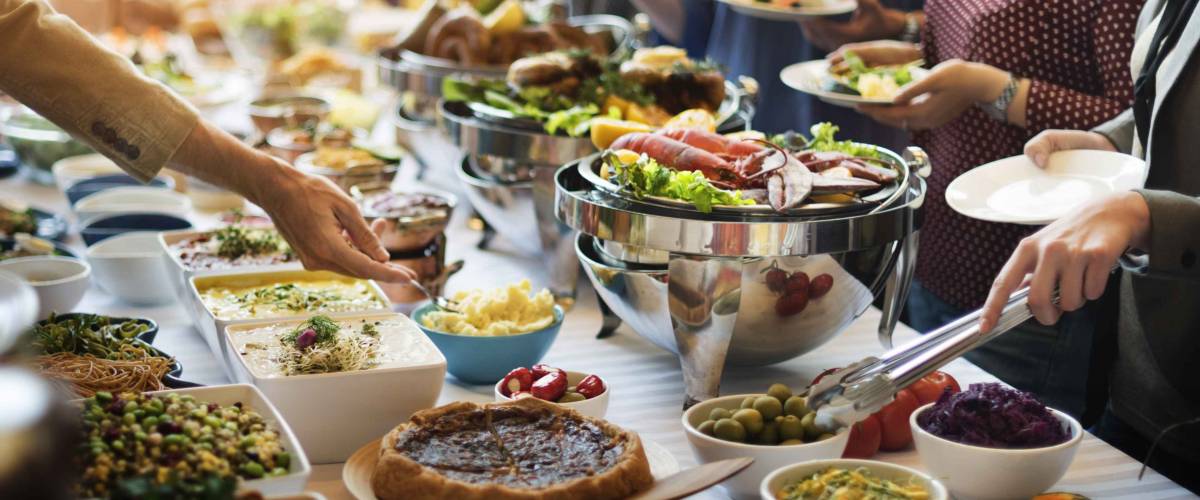 No more all-you-can-eat?
Buffet and cafeteria tables are a hotbed for transmission, since so many people touch them over the course of a day. You don't want to scoop your soup with the same ladle that 50 other diners have used.
The shift away has already begun. America's long-running Sweet Tomatoes buffet chain (also known as Souplantation) went out of business in May, and Texas' iconic Luby's cafeteria chain has put itself up for sale.
But fear not. Restaurants will surely find other ways to let you stuff your face for a fixed price.
7. Salad bars are no longer healthy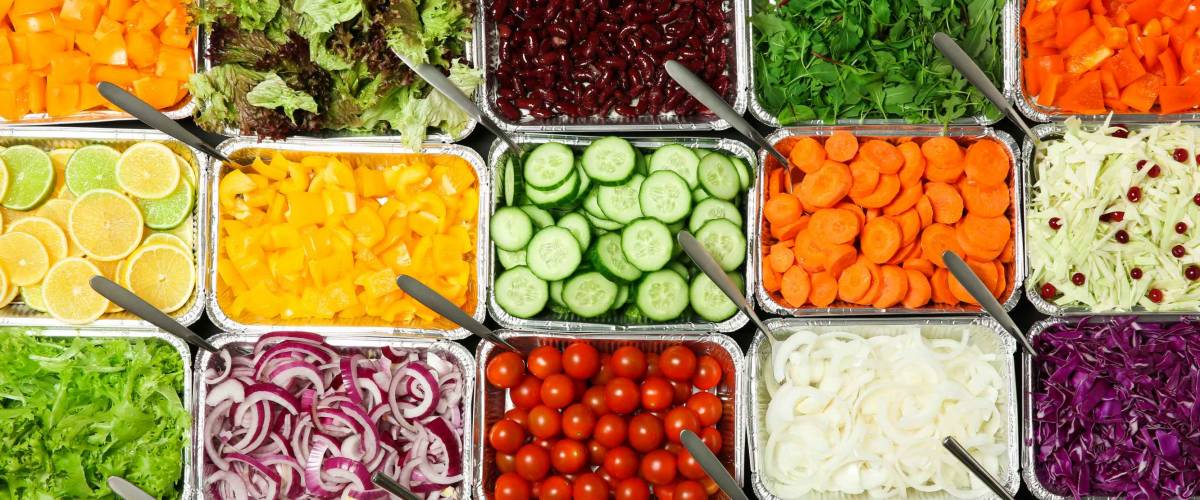 It's no good for your body if you're getting germs while grabbing your greens.
Like the buffets and cafeterias, salad bars are going to have to go too. Any kind of self-serve station could pose a substantial risk.
Customization will no longer be an option. All of those weirdos who want their salad to be 50% black olives will have to settle for premade selections from a menu.
8. Sanitize everything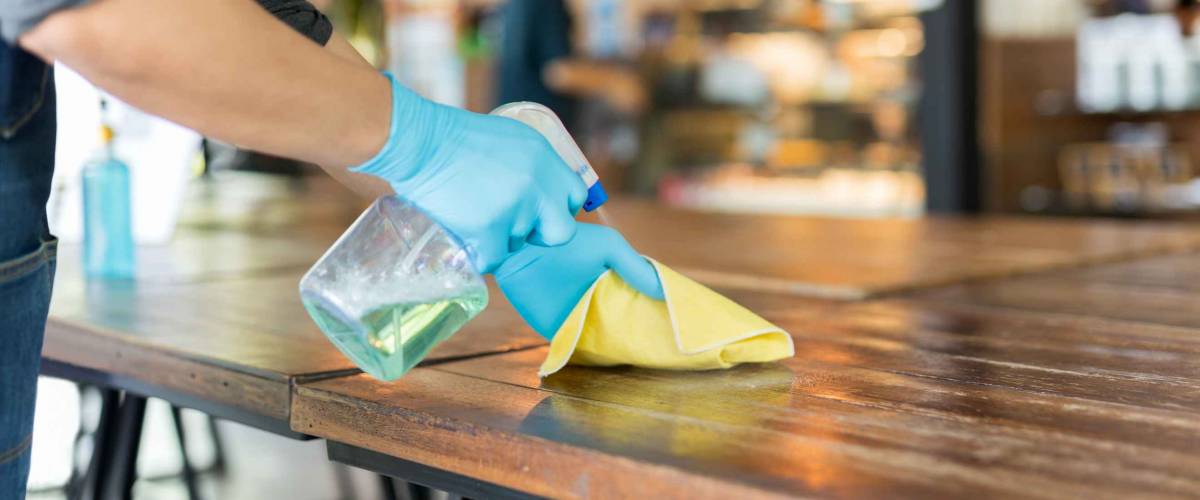 If restaurants want their patrons to feel safe eating out again, anything people touch should be sanitized afterward — the tables, the chairs, all the way down to the pens for signing receipts.
You're just going to have to get used to the divine smell of rubbing alcohol accompanying your favorite meal. Much like the brine-soaked pickle, it's an acquired taste.
9. Your very own personal bubble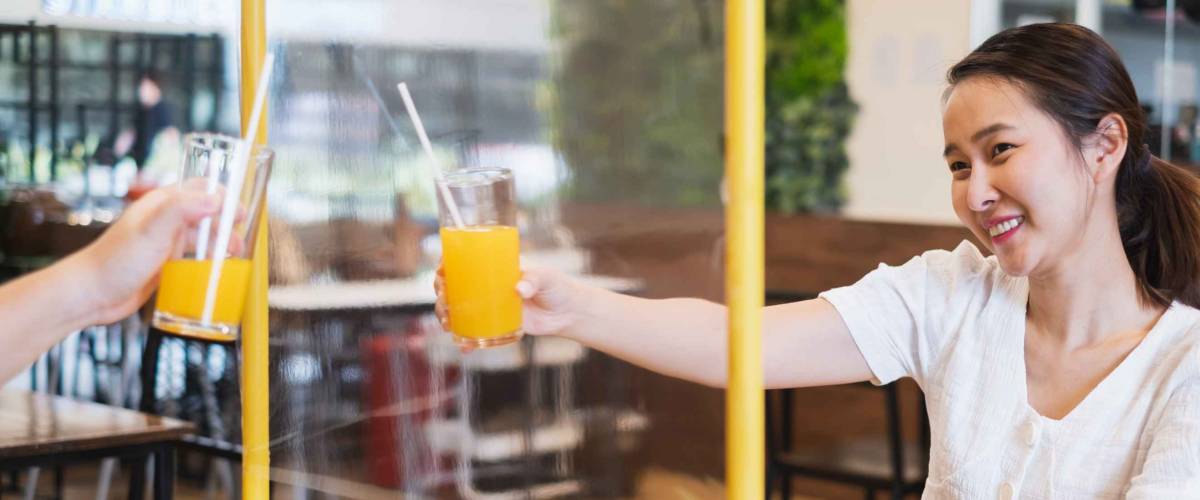 Sitting down for a meal is a way to get closer with friends, family and significant others, but that closeness will have to be figurative, for now.
Date nights at some restaurants will soon feature Plexiglass dividers to maintain social distancing. Of course, the dividers will be sanitized and wiped down after every meal.
Some restaurants have even created lampshade-like shields to contain each diner as they eat, lowering the chances of flying spittle.
10. Every restaurant will offer carryout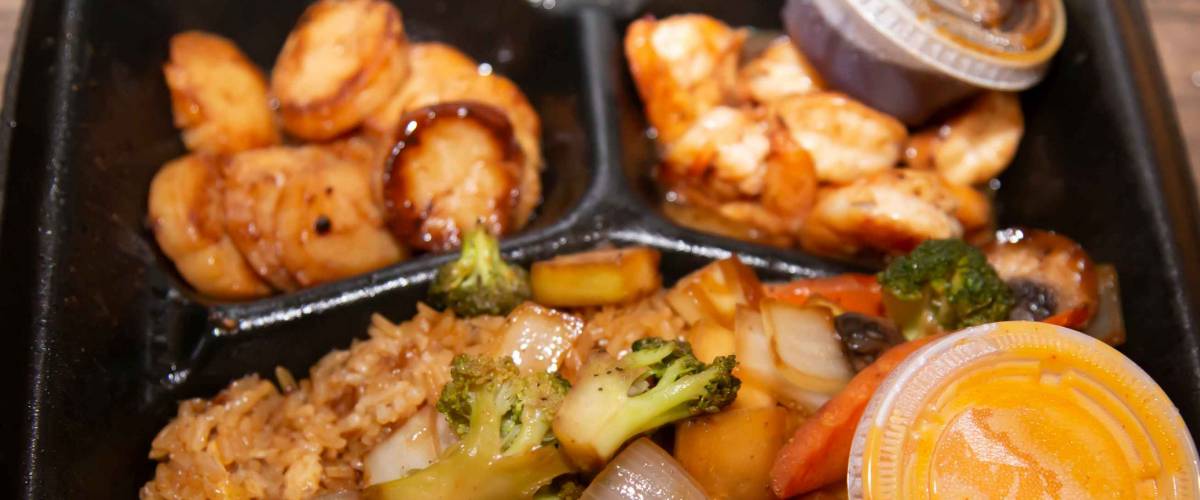 Spot a trendy-looking restaurant? Don't have time to sit and eat? No problem.
The restaurants that have remained open during the pandemic have already been offering carryout to stay afloat. Soon it will be a standard option to get all of your tasty dishes packaged up and ready to go.
Lobster? Filet mignon? No meal will be too fancy to stuff in a styrofoam container. Just be mindful of how much you're spending at these upscale takeaways. Try getting a budgeting app to jab you when you spend too much.
11. Au revoir, cloth napkins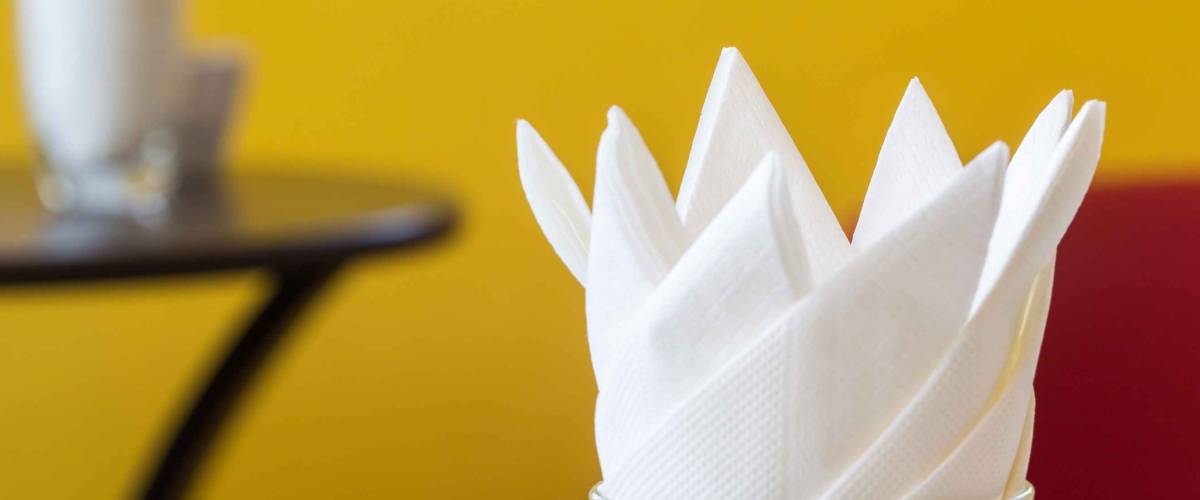 It might ruin the aesthetic, but paper is here to stay.
While cloth napkins are widely considered the "greener" option, since they're reusable, that's what makes them dangerous when the world is grappling with an infectious disease.
Even the snootiest of fine-dining restaurants will be wary of handling and rehandling cloths used by multiple people. And you'll probably feel safer using a napkin that other lips haven't touched, too.
12. Restrooms will have fewer sinks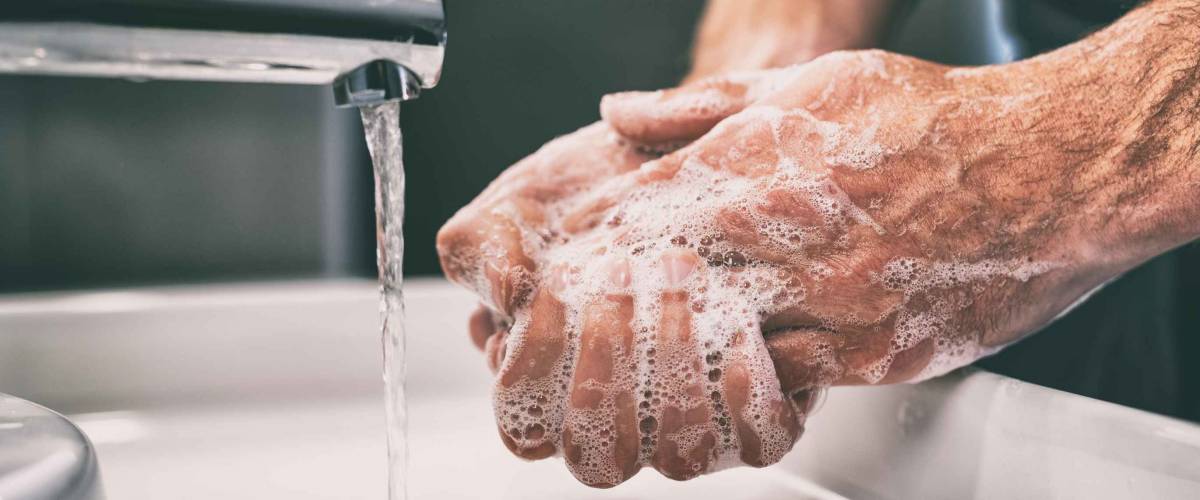 Please wash your hands after you pee. No matter how long the wait.
Some businesses have begun putting tape over every second sink to enforce social distancing. That way people won't wash their hands side by side.
Remember, health experts recommend you wash your hands for at least 20 seconds — the same amount of time it takes you to sing your ABCs. So feel free to put on a performance for the person waiting behind you.
13. Sharing is not caring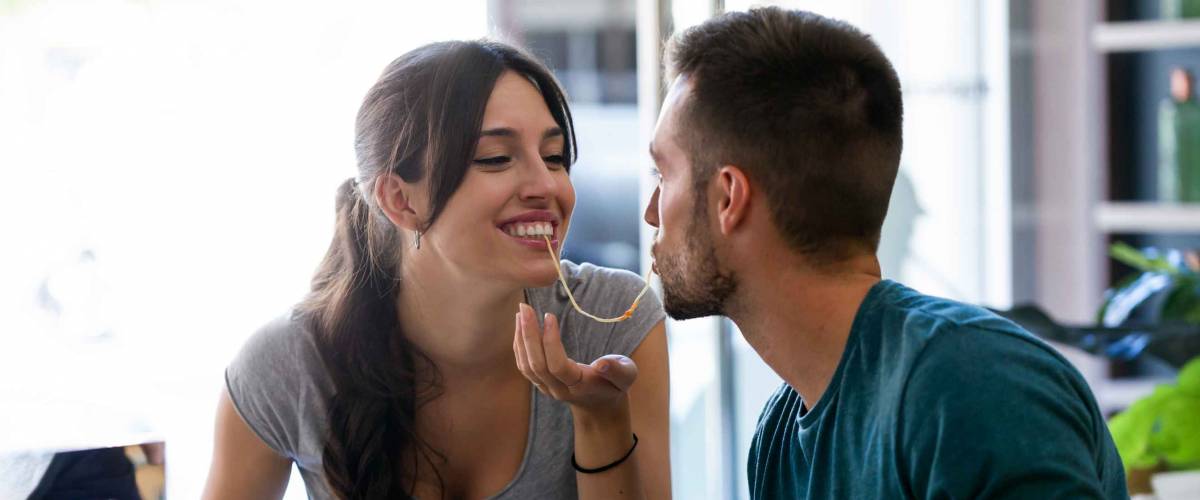 You won't be able to share food à la Lady and the Tramp, but that's pretty gross anyway.
Shareable appetizers might be scrapped from the menu entirely, unless servers split your portions first. If you're sharing from the same plate, your food is very likely to get contaminated with your partner's germs.
Risking contagion from your companion's calamari? 0/10, would not recommend. Try another way to save some money.
14. More foods you can't make at home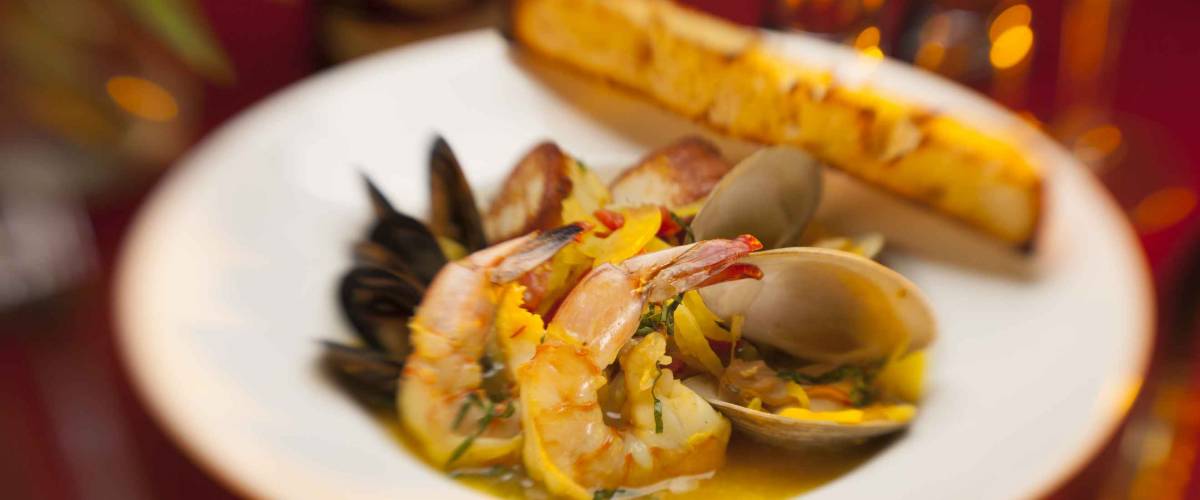 Restaurateurs are going to have to get creative to compete with all the home bakers and cooks who've found their flair for food during the quarantine.
The draw just isn't there anymore. You don't need to go out for a simple Italian meal when you've already conquered the art of making your own pasta from scratch.
Even your local greasy spoon will have to bust out some MasterChef-quality creations if they want to entice you out of your home.
15. Checkup at the door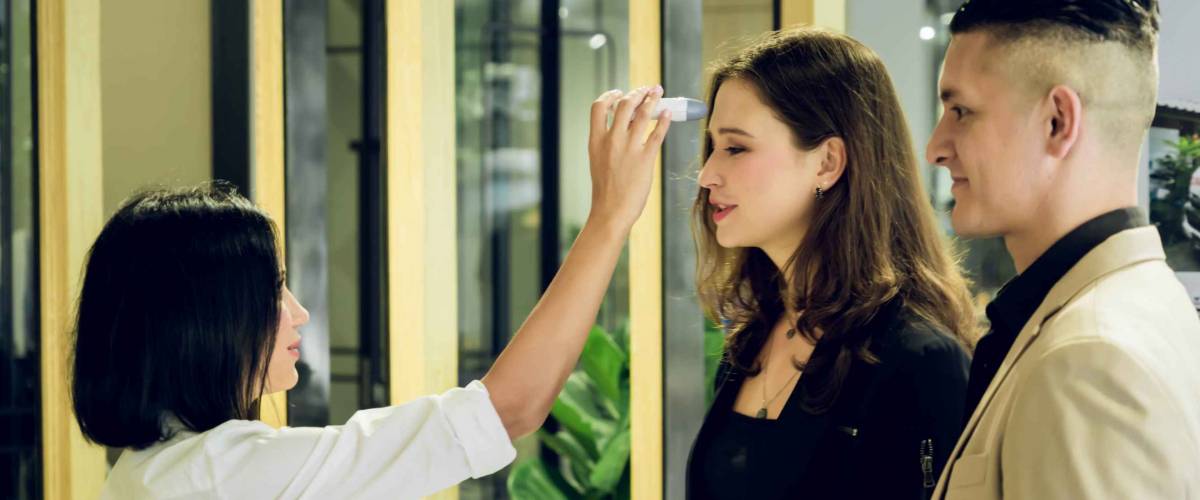 You might want your food to arrive hot, but your servers need you lukewarm.
While temperature checks won't catch every sick person — some will be asymptomatic — they're simple to carry out. Some restaurants have already begun checking the temperatures of their patrons before they're seated, declining service to those who refuse.
It might feel a bit accusatory, but don't be rude to people who just want to stay safe. Follow the rules if you want good food.
Sponsored
Follow These Steps if you Want to Retire Early
Secure your financial future with a tailored plan to maximize investments, navigate taxes, and retire comfortably.
Zoe Financial is an online platform that can match you with a network of vetted fiduciary advisors who are evaluated based on their credentials, education, experience, and pricing. The best part? - there is no fee to find an advisor.