How does a mortgage work?
When you take out a mortgage, or home loan, you make an agreement with a lender to repay the money in monthly installments over a predetermined length of time, typically 15 or 30 years. You pay not only what you borrowed but also interest, at a rate known as your "mortgage rate." Mortgages are secured loans, meaning you're required to put up collateral the lender can seize if you don't live up to your end of the bargain. In a mortgage, the collateral is the home being financed.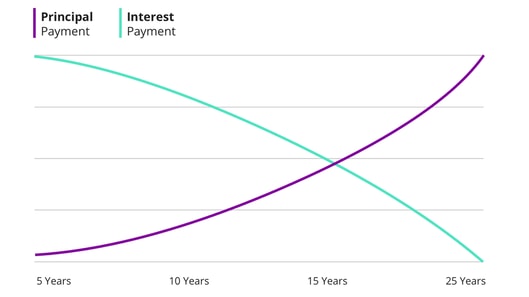 What goes into a mortgage payment?
When thinking about what a mortgage costs, borrowers tend to focus on mortgage rates, which can vary widely and are determined by factors including the area where you live and your personal financial situation. But your loan payment can include multiple costs — not only the interest but also loan principal, taxes and fees.
Principal
The principal is the amount of money you borrow when you take out a mortgage. As you make your loan payments, your remaining principal goes down. A typical mortgage payment consists of principal plus interest.
Interest
The interest on your mortgage is the annual cost of borrowing the money; it's expressed as a percentage of your loan amount. A fixed-rate mortgage has an interest rate that holds steady, while the mortgage rate on an adjustable-rate loan can change over time.
Taxes & insurance
Your lender may wrap your property taxes and homeowners insurance into your mortgage payments, keep the money in an escrow account, then pay the bills when they come due. If you buy a home with less than a 20% down payment, your monthly cost also may include mortgage insurance premiums — to protect the lender if you stop paying on your loan.
Fees
You pay a number of fees — "closing costs" — when you secure your mortgage. These charges can include an origination fee, taxes, government fees, legal costs, a title fee and an appraisal charge. You might have these fees tacked onto your loan amount so that you essentially pay for them via your monthly mortgage payments.
Types of mortgage loans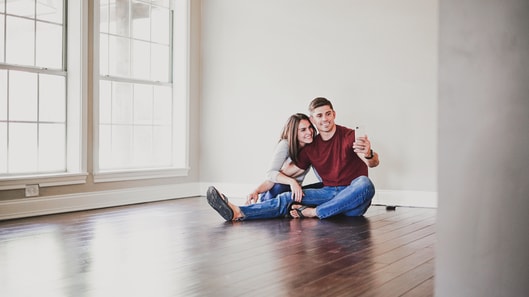 Fixed-rate mortgage
A fixed-rate mortgage keeps the same interest rate for the life of the loan. This means no matter what happens to interest rates out there in the world, yours will never change — and so will the cost of your monthly mortgage payments.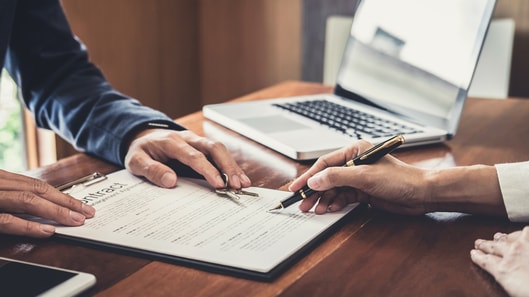 Mortgage refinancing
When you refinance a mortgage, you take out a new loan to pay off your existing mortgage. Typically, you'd do this to capitalize on a sizable drop in interest rates. But even when rates are rising, you might refinance to change the length of your loan, lock in a fixed rate or tap into your home's equity.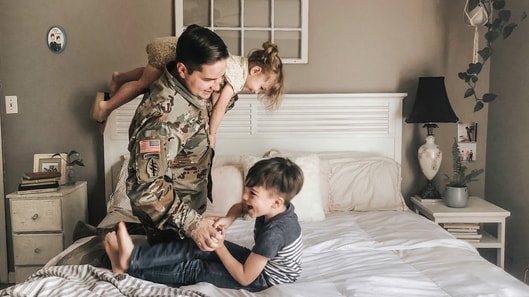 Adjustable-rate mortgage
An adjustable-rate mortgage, or ARM, has two stages. In the first phase, you pay an interest rate that doesn't change. Then, after a certain number of years, the rate "adjusts" up or down at regular intervals, based on the movements of a benchmark interest rate, like the prime rate.
How do I find the best mortgage?
Shopping around for the lowest mortgage rate can save you hundreds of dollars a month and thousands of dollars over the life of your loan. We can help you find the best interest rate possible.
Data provided by Icanbuy, LLC. Payments do not include amounts for taxes and insurance premiums. The actual payment obligation will be greater if taxes and insurance are included. Click here for more information on rates and product details.
+
Important information about our rate tables
The listings that appear on this page are from companies from which this website receives compensation, which may impact how, where and in what order products appear. Compensation is higher for Featured placements. This table does not include all companies or all available products.
Average mortgage rate trends
While you need to know what the best mortgage rates are today, it can be helpful to know how rates have been moving. If rates have been on a steady climb, it may be time to lock in a rate today rather than allowing another few days — and a lower mortgage rate — to pass you by.
6.53%

11/30/2022

5.83%

11/30/2022

6.12%

11/30/2022
30 Year Fixed
15 Year Fixed
5 Year ARM
Mortgage requirements: what do I need for a home loan?
To decide if you're a worthy candidate for a mortgage, lenders need a full picture of your financial situation. Being ready to meet these mortgage requirements early can speed up the process of getting a home loan.
You'll need to provide evidence that your income is steady and sturdy enough to cover your monthly mortgage payments. Two recent pay stubs and your latest W-2 tax form will usually do the trick.

A lender won't cover 100% of a home purchase but instead wants you to kick in cash and show you're a good risk. A higher down payment can get you a lower mortgage rate and spare you from private mortgage insurance.

Your three-digit credit score helps lenders determine how much risk you pose as a borrower. When you can show a high credit score, a lender will be willing to give you a low mortgage rate and other favorable terms.

Lenders compare your existing debt to your income to decide whether you can handle a mortgage, too. A lower debt-to-income ratio can help you snare a better mortgage rate and faster approval for your loan.

You'll likely need to present documentation, including bank statements, copies of rent checks (if you're a renter), a proof-of-funds or gift letter (to answer any down payment questions), and a photo ID.
What is a good credit score for mortgages?
Your credit score plays a critical role in determining the mortgage rate you'll be offered, and whether a lender will even approve your mortgage. Credit scores range from 300 to 850.
Lenders will feel very confident granting you a home loan if your credit score falls into this category.

A 740 credit score is generally the threshold most lenders look for in order to feel comfortable with a borrower. Anything above that is gravy.

Many lenders will provide home loans for people with these credit scores, though those at the lower end may have trouble getting a decent mortgage rate without a hefty down payment.

A credit score in this range is generally the result of questionable credit decisions, and many lenders will want to stay away. But consumers with these scores may be able to get Federal Housing Administration (FHA) loans.
Not sure where you stand? Knowledge is power when it comes to your credit score.
Frequently asked questions (FAQ) about mortgages
Where are mortgage rates headed this week?
Mortgage rates can vary considerably from week to week, so it pays to pay attention. Keep your finger on the pulse — and learn strategies to save thousands on your home loan — with our weekly mortgage rates coverage.