What are VA loan closing costs?
VA loan closing costs include the fees required to finalize a home loan. In order to walk away from the closing table with the keys to your new house, you'll need to come prepared to pay the required fees.
Closing costs aren't unique to VA loans. While the vast majority of home loans require the buyer to pay upfront closing costs, loans backed by the U.S. Department of Veterans Affairs come with specific rules surrounding closing costs.
Stop overpaying for home insurance
Home insurance is an essential expense – one that can often be pricey. You can lower your monthly recurring expenses by finding a more economical alternative for home insurance.
SmartFinancial can help you do just that. SmartFinancial's online marketplace of vetted home insurance providers allows you to quickly shop around for rates from the country's top insurance companies, and ensure you're paying the lowest price possible for your home insurance.
Explore better rates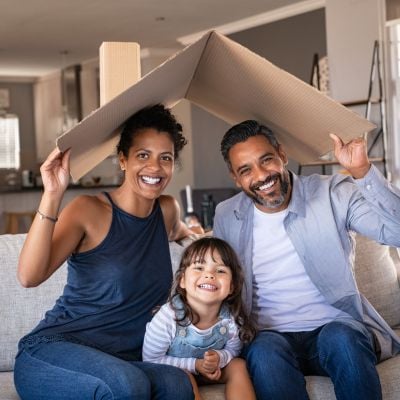 VA loan closing costs: A breakdown
VA loan closing costs aren't a single lump sum expense. Instead, you'll face a handful of allowed fees on your journey to closing:
VA funding fee
The VA loan funding fee is unique to this type of home loan. It's designed to minimize the cost of running the VA home loan program. The exact size of your VA loan funding fee will vary based on your situation.
For many first-time users of the VA loan making a down payment of less than 5%, the funding fee is currently set at 2.15%. But the funding fee can be more or less than this amount based on how many times you've used the VA loan and your qualifying military status. Notably, **homebuyers with a service-connected disability will not have to pay this fee. **
As a homebuyer, this fee can be paid at closing, making it a closing cost. In some cases, you may choose to roll the funding fee into your loan amount. The right choice for you will vary based on your financial situation and future goals.
Loan origination fee
Finalizing a home loan requires a lot of paperwork. The lender can charge the buyer an origination fee to compensate for their time. If your lender charges an origination fee, it cannot be more than 1% of the loan amount.
Discount points
As a home buyer, you can pay discount points to lower the interest rate. In general, one discount point is equal to one percentage of the loan amount.
For example, one point on a $200,000 loan with a 6% interest rate would be $2,000. If you paid for a single discount point at closing, you'd be expected to provide $2,000 at closing to see your interest rate drop to 5%.
While these are optional fees, buyers choosing to pay for discount points should expect to provide the funds at closing. If you aren't able to cover the cost of discount points, your interest rate will remain near the market rate.
Appraisal fee
When buying a house, your lender will require an appraisal to estimate the value of the home. The goal of the appraisal is to make sure that the lender isn't issuing a loan for more than the house is worth.
If you are closing on a VA loan, a home appraisal is required, which means this fee will be included in your closing costs. But the VA has set limitations on how much an appraiser can charge for this service.
Title fees
The title to a property gives you ownership rights to the property. The lender will require a title company to research the title of the home, which is a fee that comes out of your pocket. If the company finds any potential issues with the title, it could derail the deal.
But even if the company doesn't find anything, you'll likely be required to pay for the lender's title insurance. Additionally, you can choose to purchase owner's title insurance. Both types of title insurance provide protection against the possibility of someone coming out of the woodwork to claim the property as their own.
Government costs
Government-related costs may also add to the tab of your closing costs. Many buyers must pay government recording fees, which are required to update the property ownership records. On top of recording fees, you might be required to pay upfront property taxes.
How much are VA loan closing costs?
The exact amount you are expected to pay at closing will vary based on your unique home buying situation.
In general, you can expect to pay between 2% to 6% of the loan amount in closing costs. For example, if you are purchasing a home with a $200,000 loan, the closing costs might range from $4,000 to $12,000.
Need cash? Tap into your home equity
As home prices have increased, the average homeowner is sitting on a record amount of home equity. Savvy homeowners are tapping into their equity to consolidate debt, pay for home improvements, or tackle unexpected expenses. Rocket Mortgage, the nation's largest mortgage lender, offers competitive rates and expert guidance.
Get Started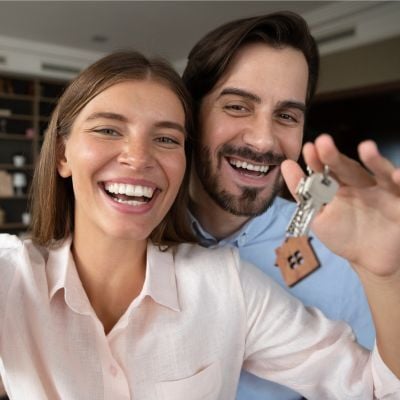 How to pay less in closing costs
Buying a house is an expensive endeavor, which means limiting your closing costs is a top priority for many. Here are some strategies to help you avoid paying more than you have to:
Negotiate with the seller: The VA allows sellers to pay up to 4% of the total loan amount in closing costs. If you are buying through a real estate agent, they can guide you through the negotiation process. While this isn't always feasible, it might not hurt to ask.
Roll the funding fee into the loan: The VA allows buyers to roll their funding cost into the loan. Although this increases your loan amount, it can help you limit upfront costs.
If you are struggling to come up with the funds required for closing, consider asking your real estate agent for guidance. They might have information about closing costs assistance programs for buyers in your area.
VA closing costs bottom line
For qualified borrowers, the VA loan offers an opportunity to make your dream of homeownership a reality. But don't let closing costs come as a surprise as you finalize this affordable home loan option.
Sponsored
Follow These Steps if you Want to Retire Early
Secure your financial future with a tailored plan to maximize investments, navigate taxes, and retire comfortably.
Zoe Financial is an online platform that can match you with a network of vetted fiduciary advisors who are evaluated based on their credentials, education, experience, and pricing. The best part? - there is no fee to find an advisor.