What is a VA loan?
VA loans were introduced in 1944 as part of the Servicemen's Readjustment Act, responding to the need for affordable housing for veterans.
Today, the Department of Veterans Affairs guarantees, or insures, home loans for active-duty military members, veterans and some surviving military spouses.
These loans can be quite attractive because you can secure a mortgage with no down payment and no mortgage insurance, among other benefits.
Eligible persons can also apply for a VA construction loan to build a home.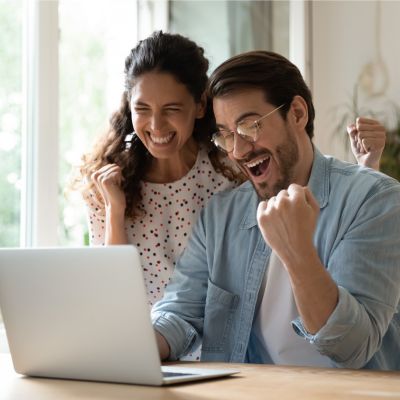 Compare current mortgage rates from top national lenders. Get the best rate for your purchase or mortgage refinance.
Compare Rates
How does a VA loan work?
The federal government itself doesn't directly grant mortgage loans. Instead, borrowers apply for loans through private lenders, and the government guarantees them.
This government guarantee means your mortgage lender will get paid no matter what. If you were to stop making payments, the VA would step in to cover at least some of what you owe.
This allows lenders to relax loan requirements, offer better mortgage rates and take chances on borrowers who would traditionally be considered more risky.
If you otherwise wouldn't qualify for a home loan because of lack of funds or a rocky financial history, you might still be able to buy a home through the VA program.
VA loan eligibility
The VA program is limited to regular military personnel, veterans, reservists and National Guard members. It's also open to the spouses of members who died on active duty or as a result of a service-connected disability.
In order to be considered for one of these loans, your lender will ask you to provide a Certificate of Eligibility, or COE. You can apply for a COE online through the VA portal.
The length of time served is a key factor in your eligibility, depending on how and when you served.
Since the VA doesn't directly grant your loan, you'll also need to meet some standard home loan requirements:
Credit score: The government doesn't set a minimum score, but you still need to convince a lender to work with you. Many VA lenders require a credit score of at least 620.
Proof of income and employment: Your lender will ask for evidence that you're making an income that will support the repayment of your loan.
Reasonable levels of debt: Your debt-to-income ratio is calculated by adding up all your monthly debt payments, then dividing the sum by your monthly gross income. Expect additional scrutiny if your debts — including your future mortgage payments — account for more than 41% of your total income.
Is there really no down payment?
It's true that VA loans don't require them. Plus, you won't have to pay for private mortgage insurance or the mortgage insurance premium that borrowers with other loan types face because their down payments are minimal.
For many prospective homebuyers, this removes their biggest obstacle to buying a home. The VA says nearly 90% of the loans it guarantees are made with no down payment.
That said, if you can afford to put down some cash upfront when you buy a home, it can be worth doing. Not only will it reduce the money you spend on interest, but lenders may look at your application more favorably. It could also help speed up the underwriting process.
Even though you're exempt from the down payment requirement, you still have to cover closing costs. They usually include a home inspection, title search and title insurance, a home appraisal, taxes and lawyer fees, and they are due upon closing.
U.S. Military Veterans: See if You're Eligible for $0 Down! Start Now!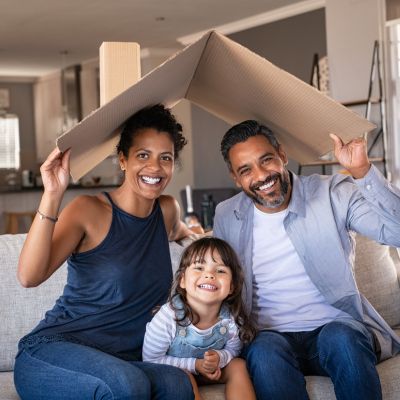 Home insurance is an essential expense – one that can often be pricey. You can lower your monthly recurring expenses by finding a more economical alternative for home insurance.
SmartFinancial can help you do just that. SmartFinancial's online marketplace of vetted lenders allows you to quickly shop around for rates from the country's top insurance companies, and ensure you're paying the lowest price possible for your home insurance.
Explore better rates
Benefits of a VA loan
Overall, the VA home loan program makes it easier for qualified members of the military and veterans to buy a home at a competitive rate.
And in addition to skipping the down payment and mortgage insurance, these loans boast a number of side benefits:
The program is open to repeat buyers, not just first-timers.
You can still get a VA loan even if you've filed for bankruptcy or your home has been foreclosed upon.
You'll never be penalized for paying off your loan early.
In some situations, you can have two VA loans at once. For example, if you have a VA mortgage on your primary residence and get transferred for duty, you can rent out that home and take out a second VA loan to buy a home where you're going.
Downsides of a VA loan
VA loans do have one specific added expense. To help cover the costs of funding your loan, you'll be charged a one-time funding fee.
The fee ranges from 1.4% to 3.6% of your total loan amount, and you can either pay it upfront or finance it, meaning it will be added to your loan's final amount.
What percentage you'll be charged for this fee depends on whether you make a down payment, your service record, your type of loan and whether you have an existing VA loan.
However, even with the upfront fee factored in, you'll often come out ahead compared with conventional mortgage borrowers and the insurance costs they are subject to.
Another limitation of VA loans is that the home you buy must be your primary residence and must meet the VA's minimum property requirements. The government won't help you buy a home that isn't in livable condition.
Finally, even though the VA doesn't set loan limits, the department does limit the guarantee it makes to lenders.
Veterans are granted a certain amount of "entitlement" by the department. Those with full entitlement can borrow as much money as a lender will give them, but veterans with active VA loans or those who have defaulted on a VA loan will face limits on their zero-down buying power.
Your journey starts here! It's a quick & easy process built for Veterans and Military Families. Get preapproved.
Sponsored
Secure your retirement with a reverse mortgage
If you're low on cash savings and investments but have wealth in your home, a reverse mortgage is a great option for covering retirement expenses.
Mutual of Omaha is a trusted insurance provider that helps you make the most of your home equity.