Your mortgage made simple
AmeriSave has been helping borrowers reach their home ownership goals through refinancing and purchasing for over 20 years.
Their platform uses a hybrid of professional expert insights from real people and advanced technology to process your loans faster and significantly reduce your costs.
Their experts are always on hand to guide you through the process, so you don't have to worry about how to get the best mortgage rate on your own.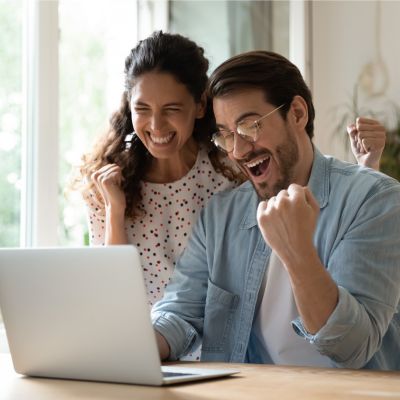 Compare current mortgage rates from top national lenders. Get the best rate for your purchase or mortgage refinance.
Compare Rates
Get started in just 3 minutes
AmeriSave can help you refinance your mortgage for as low as 4.187% APR. It only takes a few minutes to get pre-approved and bring you one step closer to finding the perfect loan option.
This service is easy to use and trustworthy — AmeriSave is a five-star Zillow lender, and nearly 100% of customers say they would recommend it to their friends and family.
Don't wait to refinance
As economic experts are predicting that interest rates will continue to rise, your optimal mortgage refinancing options are decreasing.
If you've kept a good credit score, lowered your credit-to-debt ratio since your initial mortgage and are able to take on a shorter-term lease, your chances of refinancing your mortgage for a better result are looking good.
Sign up with AmeriSave today to learn more about refinancing your mortgage.
Sponsored
Secure your retirement with a reverse mortgage
If you're low on cash savings and investments but have wealth in your home, a reverse mortgage is a great option for covering retirement expenses.
Mutual of Omaha is a trusted insurance provider that helps you make the most of your home equity.