Refi applications soar while rates drop Mortgage applications rose 4.6% in the week ending Oct. 2, with demand for refinance loans increasing by 8%, the Mortgage Bankers Association (MBA) reported Wednesday. Refi loans accounted for 65.4% of total mortgage applications, up from 63.3% the previous week.
Refinance demand has skyrocketed compared to last year. Applications jumped 50% versus to the same week in 2019, as borrowers took advantage of the cheapest mortgage rates on record.
Rates fell to a new all-time low in the MBA's weekly survey, as the coronavirus pandemic continued to hold down borrowing costs. Thirty-year fixed-rate mortgages were averaging 3.01% last week, down from 3.05% a week earlier.
Despite the attractive rates, mortgage applications for new "purchase loans" — to buy homes — last week dropped 2% but have risen 21% compared to last year.
"There are signs that demand is waning at the entry-level portion of the market because of supply and affordability hurdles," says Joel Kan, the MBA's forecaster.
A September housing report from Realtor.com says the number of homes for sale is down 39% compared to last year, contributing to an 11.1% increase in the nation's median listing price.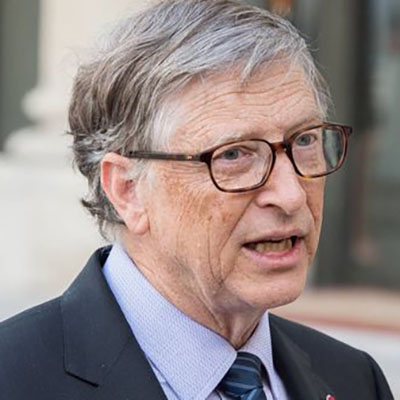 Bill Gates made a splash in 2017 when he bought $520 million worth of U.S. farmland, and he's continued to invest since. What's in it for Gates?
Read More
Lock in the best rates while you can The renewed interest in refinances put those applications at their highest level since mid-August, Kan says. If you haven't refinanced yet in 2020, you're overdue.
Thanks to ultra-cheap mortgage rates, more than 19 million homeowners have the potential to cut their monthly payments by around $300 through a refi, says data firm Black Knight.
Good refi candidates — those with a solid credit score and at least 20% home equity — need to hurry to lock in the best rates while they can.
Some lenders have been raising their rates on refinance mortgages because of a new 0.5% fee on refi loans that goes into effect Dec. 1.
Freddie Mac and Fannie Mae — government-sponsored mortgage giants that buy most U.S. home loans from lenders — say COVID-19 has made the fee necessary, as the companies look to offset losses during a turbulent 2020.
But with rates still hovering around record lows, it's not too late to find a great refinance rate. Rates as low as 2.50% are available, if you know how to look for them.
Shop around and compare a minimum of five rate quotes from different lenders. According to a Freddie Mac study, borrowers who shop around to five lenders can save about $3,000 over time compared to someone with only one offer.
Make sure you request a rate lock when you submit your mortgage application — to protect yourself in case rates spike.
And don't forget to practice your comparison shopping skills when you buy or renew your homeowners insurance, so you'll get the right coverage at the lowest possible price.
Sponsored
Are you thinking about saving? Well, stop thinking about it!
Take the change out of your piggy bank and make it work for you.
Acorns is a financial wellness tool that automatically rounds up your card purchases to the nearest dollar and puts those savings into an investment account. It takes the worrying out of investing and matches you with one of five investment portfolios.
Take five minutes to sign up for Acorns today and collect a $10 bonus.