Avoiding default and foreclosure Falling behind on your loan payments generally leads to two things: default and, later, foreclosure. But that doesn't have to be the case for you.
Managing this situation may be as simple as working out a compromise with your loan servicer. In scenarios where you're just going through a temporary financial hardship, your servicer may consider offering you reinstatement. That means you'll be required to pay your entire past-due amount along with any late fees or penalties by an agreed-upon date.
Borrowers who've only missed a few payments may also qualify for a repayment plan. In this scenario, your servicer will give you a set amount of time to repay what's past due along with your regular payments.
Forbearance is another option you can explore with your servicer if your income has been temporarily reduced.
With forbearance, your mortgage payments will be suspended or reduced for a short term. Once that time is up, you'll resume making your regular payments. You'll also be expected to make a lump sum payment or additional partial payments to catch up to your original payment schedule. If your income has changed permanently or your adjustable-rate mortgage has increased significantly, loan modification may be your best option.
You and your loan servicer will agree to some permanent changes to your loan to make it more manageable in the long term. Those can include: lowering your interest rate, extending your term or adding missed payments back to the balance of the loan. Part of your debt may even be forgiven or canceled.
To qualify for a modification, you'll have to demonstrate that you're doing your best to keep up with your debts, ideally through reducing other expenses.
If you've already explored those options and they don't fit your situation, you may want to consider selling your home. But this option is really only helpful if you're going to make enough off the sale to pay off your current mortgage debt in full. Be sure to stay in the home through this whole process. Moving or renting iit out may disqualify you from some forms of assistance.
Contacting your loan servicer When you fall behind in your payments, it can be easy to feel stuck. One of the first things you should do is get in touch with your loan servicer and see if you can work something out.
Do your homework before you reach out to your servicer. You should have your income and expenses recorded.
Be prepared with answers for what happened to make you fall behind on your mortgage payments, how long you expect this situation to go on, what result you're hoping for and what type of payment you can manage.
Collect and have ready any documents that can support your explanation or demonstrate that you've made an effort to resolve the matter.
In every communication with your servicer take detailed notes. For any business you do over the phone or in person, follow up with a letter. Keep copies of everything you send by mail, send it all by courier and request a return receipt so you can be sure it's been received.
If your loan servicer gives you any deadlines, always meet them.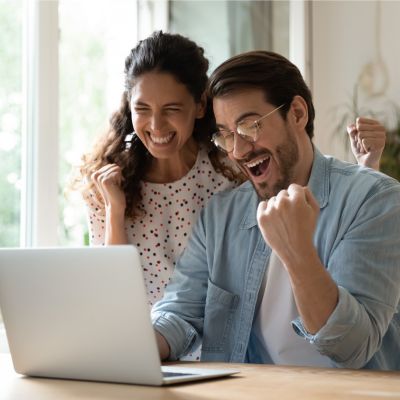 Compare current mortgage rates from top national lenders. Get the best rate for your purchase or mortgage refinance.
Compare Rates
Consider giving up your home without foreclosure After going through all your options, you may not be able to keep your home. Or maybe you don't even want to at this point.
In that case, deciding to sell your home may be your best option. Your servicer might postpone foreclosure proceedings if your home is on the market or you have a pending sales contract.
Ideally, you'll be able to pay off your entire loan after settling all the fees and expenses associated with selling a home. This is the best case scenario because it will avoid the damage a foreclosure leaves on your credit rating. You can start over with a fresh slate.
If the sale of your home won't amount to enough to repay your debt, your servicer may agree to a short sale. That means the servicer forgives any shortfall between the sale price and mortgage balance. This option also avoids the impact of foreclosure on your credit report.
Finally, there's the option of deed in lieu of foreclosure. This is where you'll transfer the property title (deed) to your servicer, who then agrees to cancel the rest of your debt. You'll lose the home and any equity you built in it, but you won't have to face foreclosure.
However, a deed in lieu of foreclosure is only available to borrowers who haven't used the home to secure other loans or lines of credit.
How to avoid this situation in the future
When you're ready to take on a home loan again, there are a few things you can do to prevent falling behind on mortgage payments again.
Understand the terms of your loan well.
Don't sign on for an adjustable-rate mortgage (ARM) unless you're going to be able to manage a much higher payment a few years down the line.
Head into it with plenty of savings
Make sure you have an emergency fund set aside in case you lose your income or can't work at any point. Experts will recommend you have at least six months of living expenses set aside.
Communication, communication, communication
Reach out to your loan servicer before things get dire to see what your options are. You'll be much more likely to be able to negotiate before you're in the hole.
Refinance your loan
If there's a better interest rate on offer, take advantage of it before you fall behind on payments. Most loan providers will require you to be up to date with your monthly payments in order to refinance so this is also only an option if you aren't already behind in your payments.
You should also be sure to stay in the home through this whole process. Moving or renting the home out may disqualify you from some forms of assistance.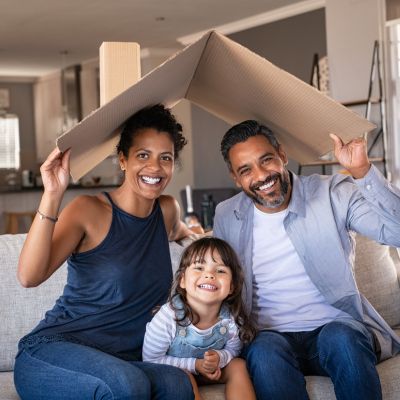 Home insurance is an essential expense – one that can often be pricey. You can lower your monthly recurring expenses by finding a more economical alternative for home insurance.
SmartFinancial can help you do just that. SmartFinancial's online marketplace of vetted lenders allows you to quickly shop around for rates from the country's top insurance companies, and ensure you're paying the lowest price possible for your home insurance.
Explore better rates
Bankruptcy as a last resort Your very last resort if all else fails is to declare personal bankruptcy. This shouldn't be treated lightly as: declaring bankruptcy has long-lasting effects on your financial records. It will stay on your credit report for 10 years, making it difficult to qualify for any other credit cards, loans, life insurance or even a new job.
Although there's a stigma associated with it, bankruptcy is a legal procedure that can offer you a fresh start when you're all out of options.
If you're still making an income, you might consider filing Chapter 13 bankruptcy. This option could allow you to keep property, like your house and car, that you would otherwise lose. With Chapter 13, the court will approve a three-to-five-year repayment plan. At the end of the term, you'll receive a discharge of certain debts.
For more information on this option, the US Trustee Program is the arm within the U.S. Department of Justice that oversees bankruptcy cases and trustees.
And if you have a government-sponsored loan through the Federal Housing Administration (FHA) or Department of Veterans Affairs (VA), you may qualify for foreclosure alternatives through the agency.
Credit and housing counseling We know this process can be overwhelming and stressful. You might consider reaching out for support from a counseling agency. A housing counselor can review your situation, answer any questions and prepare you for your conversation with your loan servicer.
A lot of the agencies out there limit their services to FHA borrowers, but there is support for homeowners with different loan types. You might consider reaching out to your local Department of Housing and Urban Development office to connect you with a legitimate housing counseling agency.
Another resource is the Homeownership Preservation Foundation (HPF). HFP is a nonprofit organization that partners with mortgage companies, local governments and other organizations to help consumers find solutions when facing foreclosure.
Many of these services should either be free or low cost.
Sponsored
Secure your retirement with a reverse mortgage
If you're low on cash savings and investments but have wealth in your home, a reverse mortgage is a great option for covering retirement expenses.
Mutual of Omaha is a trusted insurance provider that helps you make the most of your home equity.