History of the bedroom community Bedroom communities became popular in the years following World War II, as Americans made their "great migration" to the suburbs.
The country was going through a baby boom, and families sought to leave the cities in hopes of finding larger homes with front and back yards, better school districts and lower crime rates.
This suburban sprawl was made possible by increased car ownership, which allowed people to live miles from their jobs and commute to the city for work.
Some municipalities become bedroom communities when they lose their main source of employment, resulting in residents having to travel elsewhere to make a living. Other charming, small suburban towns fall into the category when they draw homebuyers, but not employers.
And in some areas across the country, commuter towns were developed by railway companies to create demand for their services.
But more commonly, bedroom communities are made up of people who work in the city but can't afford to live there. Think of pricey major cities including New York, Los Angeles and San Francisco.
San Francisco has one of the highest costs of living in the U.S., leading to the creation of sprawling suburbs and bedroom communities on the outskirts.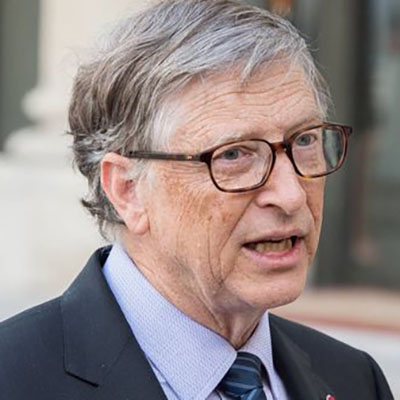 Bill Gates made a splash in 2017 when he bought $520 million worth of U.S. farmland, and he's continued to invest since. What's in it for Gates?
Read More
Bedroom community vs. suburb There is some overlap between bedroom communities and suburbs, but they're not necessarily the same. As with a college or resort town, the name "bedroom community" connotes the town's primary function: It's a place where people sleep, but not where they do most of their living.
Meanwhile, suburbs are communities on the periphery of larger economic centers. Some suburbs, especially larger ones just outside major metropolitan areas, support local employment opportunities or industry. In fact, some sizable suburbs may even draw their own commuters from nearby bedroom communities.
Would a bedroom community suit you? If you're mulling buying a home but can't afford real estate in your area, you may consider looking beyond your current city limits.
Let's go over the pros and cons of bedroom communities.
Benefits of a bedroom community
First, you can't ignore that they boast affordable housing. You'll undoubtedly get more bang for your buck with single-family homes in bedroom communities. Unlike in urban areas, there's plenty of room in these towns to sprawl out.
They also tend to have a small-town feel. You'll get to know your neighbors, support one another and raise your children together. And the schools your kids will attend tend may boast better test scores than big-city school systems.
Finally, you may feel safer, since suburban communities may experience less violent crime.
Drawbacks to a bedroom community However, you'll make some sacrifices when you choose to live in bedroom communities that might be considered rural or semi-rural areas.
Commuting to and from work means you could be sitting on public transportation or in rush hour for a few hours every day. That time will eat into your evenings and the time you spend with your family, or doing other things you enjoy — and your mental or physical health may suffer.
Small-town living also comes with fewer shopping options. You may pay premium prices for convenience, or be stuck driving out to a larger town or city for essentials.
If you've left the rest of your family and circle of friends back in the city, you may find the move a tough transition. You won't be able to meet up for after-work drinks or go out for brunch on the weekends without some serious planning. And driving back and forth from the city for nights out gets old fast.
But staying home can get a little old, too. Bedroom communities tend to be quiet, with limited restaurant and entertainment options.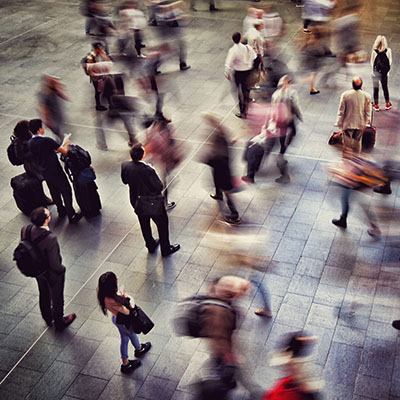 It seems like a tricky time to get into real estate, and being a landlord isn't as passive as you think. Look at these low-stress options instead.
Read More
Cost of living In most areas, living in the city costs more. From groceries to childcare, you'll pay a premium to live closer to the action.
Bedroom communities offer lower real estate prices, plus you're likely to pay lower property taxes and insurance rates.
But once you move out of the city, you're likely to see your transportation costs rise significantly. You'll also lose a lot of time commuting, both for work and necessities.
When you're trying to decide whether to make the big move to a bedroom community, head out to the town in question and spend a little time there. Get a sense of the lifestyle, and whether you can make it work for you.
Because while you might easily afford the cost of living there, you'll want to make sure you won't be looking for a refund the second you've settled in.
Sponsored
Are you thinking about saving? Well, stop thinking about it!
Take the change out of your piggy bank and make it work for you.
Acorns is a financial wellness tool that automatically rounds up your card purchases to the nearest dollar and puts those savings into an investment account. It takes the worrying out of investing and matches you with one of five investment portfolios.
Take five minutes to sign up for Acorns today and collect a $10 bonus.