1. Negotiate a payment plan
If you get hit with an unexpected medical bill or need to put an unexpected expense on your credit card, it's worth calling up these places to see if they can create a repayment plan that fits your current financial needs.
You could negotiate things like the option to delay payments or lower your monthly minimums.
This isn't always guaranteed to work, but it's worth a shot, especially because more companies are understanding of the current circumstances.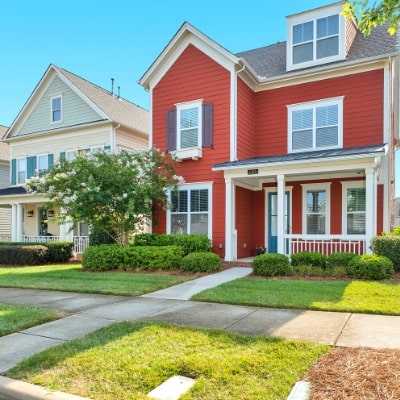 The right homeowners insurance policy protects you, your loved ones and your home.
Find the coverage you need at the most competitive rate in your area. Compare quotes from over 200 insurance companies with SmartFinancial.
Compare Now
2. Escape credit card debt immediately
If you've been hit with an unexpected expense and had no choice but to put in on a credit card, it might be worth looking into refinancing or consolidating your debt with a personal loan.
A lot of credit cards come with high interest rates — sometimes north of 20% — which can make paying off your balance feel like you're financially treading water. If you refinance these with a personal loan, your interest rates could drop a whole lot lower.
If you're not sure where to start, a website called AmOne wants to help.
If you owe your credit card companies $50,000 or less, AmOne will match you with a low-interest loan you can use to pay off every single one of your balances.
The benefit? You'll be left with one bill to pay each month. And because personal loans have lower interest rates (AmOne rates start at 3.49% APR), you'll get out of debt that much faster. Plus: No credit card payment this month.
AmOne won't make you stand in line or call your bank, either. And if you're worried you won't qualify, it's free to check online. It takes just two minutes, and it could help you pay off your debt years faster.
3. Stick closely to a budget
It's not easy, but sometimes the most effective way to deal with an unexpected expense or debt is to make a strict budget.
The 50/30/20 method is probably the least intimidating way to start.
It's pretty simple: 50% of your monthly take-home pay goes to your essentials (think: rent, groceries, minimum debt payments, etc.), 30% goes to your personal spending (like Netflix and getting your hair done), and the last 20% goes to your financial goals.
You might have to play around with the ratios at first to find the right balance, especially with an unexpected expense, but making sure you account for that last 20% can help you pay off your debt faster.
You can also use this method to help build an emergency fund for the next unforeseen expense.
This was originally published on The Penny Hoarder, which helps millions of readers worldwide earn and save money by sharing unique job opportunities, personal stories, freebies and more. The Inc. 5000 ranked The Penny Hoarder as the fastest-growing private media company in the U.S. in 2017.
Sponsored
Get peace-of-mind on your home insurance
Homeowners insurance buys you peace of mind. But are you sure you're not paying too much for home insurance?
SmartFinancial compares quotes from over 200 insurance companies to check for discounts and help you find lower rates in your area.
Use SmartFinancial right now and stop overpaying for home insurance.