1. Clean out your closet
Take a hard look at your closet. Over the years, you've probably collected all kinds of things you don't really need anymore. Comb through your items and, if you haven't used them in a while, sell them and make some money.
You don't need to go through the hassle of having a garage sale, either. Try selling your items online. Market clothes and other random knickknacks to folks in your area through an app like Letgo.
Or if you have old CDs or DVDs — or even smartphones — try selling them to a platform like Decluttr. You scan your items' barcodes with the app and then print out a label for free shipping. Toss 'em in a box and be done with them.
You might be surprised by how much money you can make just from cleaning!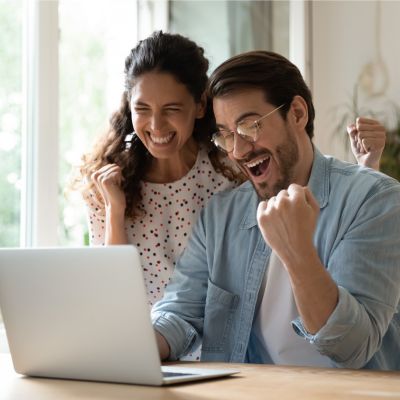 Compare current mortgage rates from top national lenders. Get the best rate for your purchase or mortgage refinance.
Compare Rates
2. Cancel your car insurance
If you need to free up some more room in your budget, one of the easiest places to start is to cut back on your monthly bills — like your current car insurance.
In most places, it's straight up illegal not to have it, so you've probably accepted that you're going to pay through the nose for it. But you don't have to.
A free website called Savvy will help you find the best rates — in just 30 seconds. In fact, it saves people an average of $826 a year.
All you have to do is connect your current insurance, then Savvy will search hundreds of insurers for a better price on the same coverage. It'll even help you cancel your old policy and get you a refund from your current insurer. Best yet: This is totally free.
If you find a better deal, you can switch right away and don't have to wait for your next renewal or even your next payment.
3. Find out if the government owes you money
The government could owe you more money than just a stimulus check. Did you know state treasuries throughout the U.S. have had more than $40 billion in unclaimed funds at one time?
To see if you have any unclaimed money, check with the National Association of Unclaimed Property Administrators. (Beware: There are several look-a-like sites out there. Be sure you're searching legitimate ones.)
Kelli Howell, a reader of The Penny Hoarder, performed a quick search and found unclaimed money in her husband's name. Sure, it was only $56 in an old insurance claim, but that's not bad for an unexpected check, right?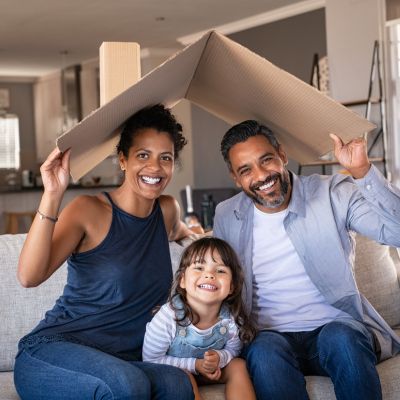 Home insurance is an essential expense – one that can often be pricey. You can lower your monthly recurring expenses by finding a more economical alternative for home insurance.
SmartFinancial can help you do just that. SmartFinancial's online marketplace of vetted lenders allows you to quickly shop around for rates from the country's top insurance companies, and ensure you're paying the lowest price possible for your home insurance.
Explore better rates
4. Sell stuff on Etsy — even if you're not crafty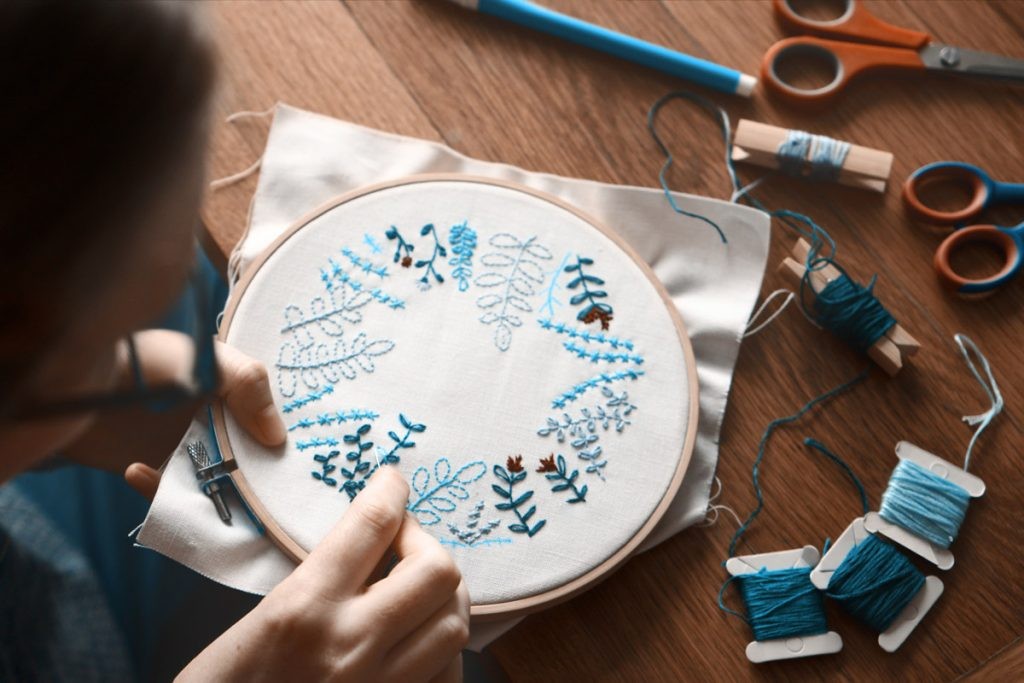 Countless people shop on Etsy to find the perfect birthday present, bachelorette party supplies or customized T-shirts. And now that everyone's stuck inside and bored, they're turning to Etsy for entertaining craft projects.
That's where you could make some money.
Sure, traditionally items sold on Etsy must be handmade or vintage, but did you know you can also sell craft supplies and tools?
This alleviates the hours you put into your work and simply allows you sell the supplies to folks who want to tap into their creative sides.
For example, Janet Berry-Johnson, a CPA and freelance writer, told The Penny Hoarder she earned an extra $200 a month on Etsy — without crafting a single thing.
She loves cross-stitching but knew selling her own designs wouldn't be a moneymaker. Instead, she decided to buy kits and patterns at local thrift stores for a few bucks each and marks them up anywhere from 400% to 1,200% for Etsy buyers.
5. Make money delivering food
Sure, jobs are at a premium right now, but food delivery is booming. The people stuck at home are tired of cooking — so they turn to takeout. That's where you enter the picture.
A number of apps like Doordash, Uber Eats or Postmates will pay you to pick up and deliver food on your own schedule. All you need to get started is your preferred mode of transportation and your smartphone.
You'll deliver things like coffee from Starbucks or food from Chipotle, Chick-fil-A or Five Guys. You set your own hours and work as much or little as you want, meaning how much you make is up to you.
Jose Neri, from California, reported earning $500 to $600 a week working just lunches and dinners.
6. Sell your used books
Full bookshelves are cool — there's no doubt about that. There's something about that colorful Instagram-ready aesthetic that screams "I'm educated, and I'm not afraid to show it!"
But let's face it — a lot of those books are just collecting dust.
Whether you've got a pile of novels you read once and have no intention of reading again or a stack you've never read in the first place, it's time to look at how you can make money by selling your used books online.
There are a number of popular platforms to help you do this, like Amazon, AbeBooks, Etsy, Decluttr and Letgo.
Maybe we'll all get a second stimulus check. Or maybe we won't. If we don't, you can still help cushion the blow.
This was originally published on The Penny Hoarder, which helps millions of readers worldwide earn and save money by sharing unique job opportunities, personal stories, freebies and more. The Inc. 5000 ranked The Penny Hoarder as the fastest-growing private media company in the U.S. in 2017.
Sponsored
Secure your retirement with a reverse mortgage
If you're low on cash savings and investments but have wealth in your home, a reverse mortgage is a great option for covering retirement expenses.
Mutual of Omaha is a trusted insurance provider that helps you make the most of your home equity.