Debt management
If you have credit card balances that are beyond your ability to repay, creditors may be open to negotiating. That's when working with a nonprofit or a credit union to create a debt-management plan can be the most helpful.
Certified counselors will help you set up a voluntary agreement between you and your creditors, and set up a single payment for you. You'll pay directly to the non profit, who will handle each of your debt payments on your behalf. There's no charge and you'll likely get reduced or waived charges and fees from your creditors.
Something to consider: Your debt management plan could take three to five years to pay off, meaning you won't be able to open any line of credit until your debts are entirely paid off. That means no new credit cards, no mortgages and no car leases.
That being said, your credit could improve throughout that time (no hard inquiries!) and you may be able to build up your savings, helping you achieve your financial goals.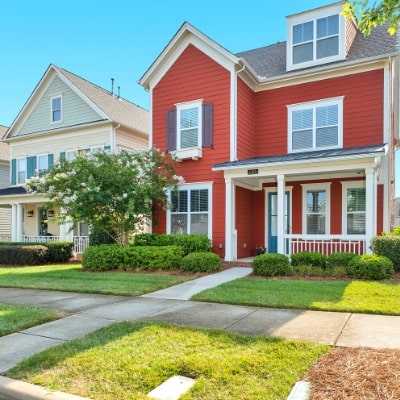 The right homeowners insurance policy protects you, your loved ones and your home.
Find the coverage you need at the most competitive rate in your area. Compare quotes from over 200 insurance companies with SmartFinancial.
Compare Now
Debt consolidation
If you have a number of credit cards with escalating balances and mounds of interest making it worse, a debt-consolidation loan could be the right choice for your situation. It's a personal loan that lets you combine multiple high-interest debts into a single, lower-interest loan.
Think about it this way: credit card interest rates could be 20% or more of your balance every month. Those interest payments could keep you trapped in debt to your credit card company. A debt-consolidation loan will pay off those balances for you, so you can focus on a single lower-interest payment every month.
You'll still be able to open new lines of credit (the loan itself is a new line of credit, after all). This won't put as much of a pause on your financial life as a debt-management plan would. But it could ding your credit score with a hard inquiry, so having a good score in the first place will help secure a worthwhile loan.
You can get started on consolidating your debt and lowering your interest payments right now. A website called AmOne wants to help.
If you owe your credit card companies $50,000 or less, AmOne will match you with a low-interest loan you can use to pay off every single one of your balances.
The benefit? You'll be left with one bill to pay each month. And because personal loans have lower interest rates (AmOne rates start at 3.99% APR), you'll get out of debt that much faster. Plus: No credit card payment this month.
AmOne keeps your information confidential and secure, which is probably why after 20 years in business, it still has an A+ rating with the Better Business Bureau.
It takes two minutes to see if you qualify for up to $50,000 online. You do need to give AmOne a real phone number in order to qualify, but don't worry — they won't spam you with phone calls.
This was originally published on The Penny Hoarder, which helps millions of readers worldwide earn and save money by sharing unique job opportunities, personal stories, freebies and more. The Inc. 5000 ranked The Penny Hoarder as the fastest-growing private media company in the U.S. in 2017.
Sponsored
Get peace-of-mind on your home insurance
Homeowners insurance buys you peace of mind. But are you sure you're not paying too much for home insurance?
SmartFinancial compares quotes from over 200 insurance companies to check for discounts and help you find lower rates in your area.
Use SmartFinancial right now and stop overpaying for home insurance.