Don't give up just yet. Here are eight strategies you probably haven't tried that can help you finally pay off your debt and enjoy a debt-free life.
1. Starve and stack
No, no. We're not suggesting you stop buying groceries. This debt-payoff strategy is perfect for couples.
Here's how it works: Couples combine their finances and live exclusively off one income for 18 to 24 months. The second income will go toward paying off debt.
Personal finance writer and co-host of Frugal Friends Podcast, Jen Smith, practiced this strategy with her husband, and it helped them pay off $78,000 in debt in just two years.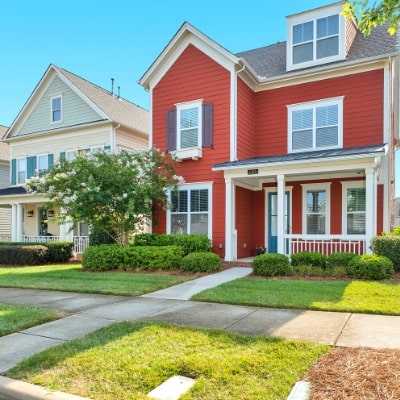 The right homeowners insurance policy protects you, your loved ones and your home.
Find the coverage you need at the most competitive rate in your area. Compare quotes from over 200 insurance companies with SmartFinancial.
Compare Now
2. Ask a website to pay your credit card bills this month
If you have credit card debt, you know. The anxiety, the interest rates, the fear you're never going to escape…
The truth is, your credit card company doesn't really care. It's just getting rich by tangling you in those high interest rates and fees. But a website called AmOne wants to help.
If you owe your credit card companies $50,000 or less, AmOne will match you with a low-interest loan you can use to pay off every single one of your balances.
The benefit? You'll be left with one bill to pay each month. And because personal loans have lower interest rates (AmOne rates start at 3.99% APR), you can get out of debt that much faster. Plus: No credit card payment this month.
AmOne won't make you stand in line or call your bank, either. And if you're worried you won't qualify, it's free to check online. It takes just two minutes, and it could help you pay off your debt years faster.
3. Use this website to figure out what bills to pay off first
One of the toughest parts about paying down your debt is simply knowing where to begin.
Which of your credit cards are carrying a balance? Is your name attached to any unpaid loans? Are you behind on medical or utility bills you didn't know about?
That's where a free website like Credit Sesame can help. It takes about two minutes to sign up and access your free credit score. From there, Credit Sesame will outline your debt — exactly what you owe and to whom — and offer personalized recommendations. It'll even break down the interest rates and minimum monthly payments attached to your bills.
Armed with this intel, you'll be able to more easily devise your payoff plan. Do you want to use the debt-avalanche method, where you'll pay off your highest interest rates first? Or maybe you prefer the debt-snowball method, where you start with the smallest balances first.
You can continue to use Credit Sesame to keep track of your progress and hold yourself accountable. And, hey, it might be kind of fun watching your credit score react to all your hard work!
It takes two minutes to get started with Credit Sesame.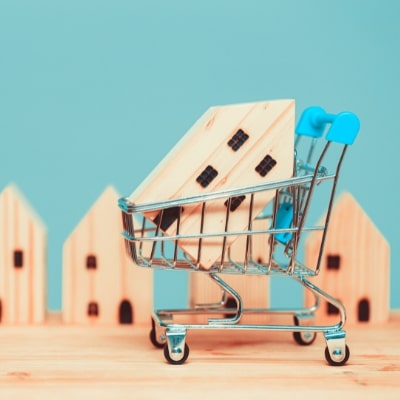 Compare current mortgage rates from top national lenders. Get the best rate for your purchase or mortgage refinance.
Compare Rates
4. Cancel your car insurance
When you're trying to pay off debt, you might feel like you have to cut every enjoyable thing out of your budget. But the truth is, one of the simplest expenses you can cut is car insurance.
If you really want to get the best price on car insurance, experts say you should be shopping twice a year, but who has time to do all that?
Thankfully, a free website called The Zebra will do the shopping for you — in just two minutes.
All you have to do is enter basic information about your car and driving history, then The Zebra compares policies from more than 100 companies to find you the best price.
The Zebra says it saves its users up to $670 a year.
If you find a policy you like, you can sign up online instantly.
5. Challenge yourself to freeze your spending for a month
Here's a (kind of) fun challenge to help you pay off your debt faster and recalibrate your spending habits: Freeze your spending for one month, and see how much extra money you can save to put toward your debt.
Here's what you'll do:
Step 1: Pick a month. Personal finance writer Jamie Cattanach practiced a No Spend November. She chose November in hopes of taming her holiday spending.
Step 2: During the freeze, don't spend money on nonessentials. Definitely still pay rent, your utilities — all those responsible grown-up bills — but don't spend anything on entertainment, clothing or dining out.
Yes, this will be difficult, and you will face temptations. But this is a great way to reset and cut unnecessary expenses from your life — even if for just a month.
When Cattanach finished her challenge, she saved at least $600. In just one month! Imagine having an extra $600 to put toward your credit card bill.
6. Earn $60 an hour to put toward your credit card debt
Paying off debt is nearly impossible if you're not making enough money, but that's where starting a work-from-home business can help. One idea? Bookkeeping.
As a bookkeeper, you can work from home, set your own hours and earn up to $60 an hour. Oh, and you can get started without experience or even a related degree, thanks to Bookkeeper Business Launch.
Ben Robinson, a certified public accountant and business owner, created this online course to help others strike up successful work-from-home bookkeeping businesses. It's helped thousands of people launch their own mini-businesses, including military veteran Daniel Honan.
Honan took one class a week and launched his business in just three months. Now, he manages 10 clients and makes about $50,000 a year. His favorite part? Spending more time with his wife.
Your first three classes are free. Just enter your email address to get started.
Then remember to use this income boost to help you tackle your debt.
7. Use this couple's strategy to eliminate credit card debt
California couple Wilmer and Kimberly Swerdfeger had accumulated $20,000 in credit card debt — a result of unexpected home repairs and an emergency eye surgery.
Between paying high interest rates and juggling multiple bills, they needed a way out. That's when they considered tapping into their home's equity (the money they'd paid toward their mortgage) with an online lender called Figure.
Home equity lines of credit can help you get out of debt faster by offering better rates than credit cards and personal loans, because your home backs the loan.
Figure approved the couple for a five-year line of credit with an APR of 5.75% — that was way better than the 21.99% credit card interest they'd faced. Oh, and their funds were in their account the next day — so they could immediately pay off their credit cards.
It only takes five minutes to check your rate with Figure. If you like what you see, and your application is approved, Figure will initiate funding within five days.
Figure is available in the following states: Alabama, Arkansas, Arizona, California, Colorado, Connecticut, Florida, Georgia, Idaho, Illinois, Indiana, Kansas, Louisiana, Massachusetts, Maine, Michigan, Minnesota, Missouri, Mississippi, Montana, North Carolina, North Dakota, Nebraska, New Hampshire, New Jersey, New Mexico, Nevada, Ohio, Oklahoma, Oregon, Pennsylvania, Rhode Island, South Dakota, Tennessee, Washington, Wisconsin and Wyoming. Terms and conditions apply. Visit figure.com for further information.
8. Take pictures of your crumpled receipts
Here's an interesting way to make some progress on your debt: Download the free app, Fetch Rewards, and get paid for taking pictures of your receipts.
Fetch partners with tons of brands to give you points for every grocery receipt (from any store!) you share. All you have to do is snap a photo of your receipt through the app, then Fetch does the rest for you. No scanning barcodes or searching for offers.
You can then exchange those points for Visa gift cards.
Plus, when you download the app, use code PENNY to earn an extra 2,000 points after you scan your first receipt.
How easy is that? Then you can use those Visa gift cards to pay for groceries and add some extra room in your budget to pay down your debt. Every little bit helps, right?
This was originally published on The Penny Hoarder, which helps millions of readers worldwide earn and save money by sharing unique job opportunities, personal stories, freebies and more. The Inc. 5000 ranked The Penny Hoarder as the fastest-growing private media company in the U.S. in 2017.
Sponsored
Get peace-of-mind on your home insurance
Homeowners insurance buys you peace of mind. But are you sure you're not paying too much for home insurance?
SmartFinancial compares quotes from over 200 insurance companies to check for discounts and help you find lower rates in your area.
Use SmartFinancial right now and stop overpaying for home insurance.