Tennessee (TN) mortgage rates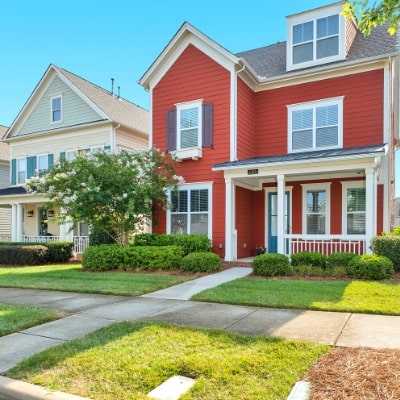 The right homeowners insurance policy protects you, your loved ones and your home.
Find the coverage you need at the most competitive rate in your area. Compare quotes from over 200 insurance companies with SmartFinancial.
Compare Now
Mortgages in Tennessee
To ensure the Tennessee Housing Development Agency (THDA) only helps those who need it most, you'll have to fall within certain income and purchase price limits to qualify.
With fixed, competitive interest rates and 30-year terms, the THDA's mortgages make it more affordable to carry a home. And with down payment assistance, the agency opens the door to many more Tennesseans.
More: Get a free credit score and credit monitoring from Credit Sesame.
Great Choice Home Loan
This program is designed for first-time homebuyers, though repeat buyers can pass if they buy in certain areas or haven't owned a home for three years.
To qualify, you'll need to have a minimum credit score of 640 and fall within the agency's income and purchase price limits.
When you have a Great Choice loan, you can also qualify for and use the agency's down payment assistance program, Great Choice Plus.
Homeownership for the Brave
This program is designed to help active-duty and veteran members of the military. That category also includes reservists and spouses of qualifying members.
Improving on the features of the Great Choice Home Loan, a Homeownership for the Brave loan also includes:
An interest rate reduced by 0.5% compared to the traditional Great Choice program.
No first-time homebuyer requirement.
No to low down payment requirements, depending on the type of loan you use.
The credit score requirements and income and purchase price limits are the same as with the Great Choice program.
More: Use these savings accounts to build up your down payment.
Great Choice Plus
When you've qualified for a Great Choice loan, you can also apply for down payment assistance through a Great Choice Plus second loan.
It's structured as a second mortgage on your home, with a 15-year term and the same interest rate as your first loan. You can use this second mortgage to help cover your upfront expenses, specifically your down payment and closing costs.
For homes with a purchase price under $150,000, you can qualify for up to $6,000 in assistance. For homes over that sale price, you're eligible for $7,500. You can apply for the assistance program through your participating lender.
Sponsored
Get peace-of-mind on your home insurance
Homeowners insurance buys you peace of mind. But are you sure you're not paying too much for home insurance?
SmartFinancial compares quotes from over 200 insurance companies to check for discounts and help you find lower rates in your area.
Use SmartFinancial right now and stop overpaying for home insurance.