What is a starter home? A starter home, or entry-level house, is a dwelling with an affordable price that you may not plan to live in long-term.
Generally, it may be smaller, older or in need of renovations or repairs. It may also be in a less desirable neighborhood.
Think about the kind of house that home-renovation shows feature as the "before."
But whatever its condition, it's the kind of home you can afford as a first-time buyer.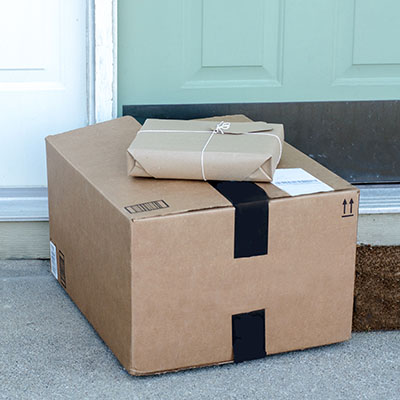 How to find a starter home Starter homes are great options for young professionals or families looking to enter the real estate market. But finding these homes has become a bit harder in recent years.
The popularity of house-flipping TV shows has inspired investors to buy and renovate these abodes to resell at a profit.
First-time buyers trying to save money might find it hard to compete with these investors, who have deep pockets.
House hunters usually know which features they prefer. But the more flexible you are, the more listings and opportunities you might find. Expand your neighborhood options, opt for fewer bedrooms or settle for less modern features.
You can also find greater opportunities by considering different types of homes. If a single-family home is out of your budget, a condo or townhouse might fit your needs.
Real estate agents can be good resources. Sometimes they can steer you toward homes that have just been listed. Or they might know of a property that is just about to be listed.
What's the alternative? If it's too hard to find a starter home in your desired locale, or maybe you're not keen to live in a home that needs work, you can opt to continue renting for a while longer.
The term "starter home" implies that there's a next step. For some, that would be the "forever home," or one that meets the needs of their family indefinitely.
Some hopeful buyers prefer to save money and wait to purchase a home until they can afford what they really want.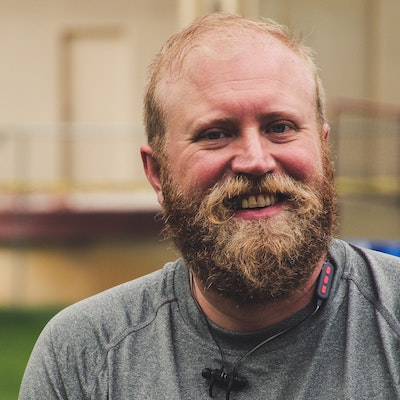 Sign up for Credit Sesame and see everything your credit score can do for you, find the best interest rates, and save more money at every step of the way.
Get Started—100% Free
Should you skip a starter home and wait? If you have good credit, enough cash saved for a down payment and a manageable amount of debt, you're theoretically ready to buy a house.
But when you're priced out of the kind of homes you really want, you might wonder what to do next. Do you hold off until you can afford something better, or do you jump in feet first with an entry-level home?
Let's go over the pros and cons of waiting to buy that dream home.
Benefits Buying a starter home is a great way to ease into the real estate market. But these homes often have issues that need to be addressed, whether quirky or potentially dangerous.
You might not have the time, ability or funds to undertake home improvement projects, especially if you plan to move in right away.
And if you need to hire professionals to fix things up, you may find you're not saving that much money on this entry-level home. Especially to a first-time buyer's untrained eye, it can be hard to tell whether your starter home might instead be a money pit.
There's also the competition factor. If investors are looking for these kinds of properties, you may find yourself in a bidding war for a starter home.
Also, if you're looking to save money, it might be a better idea to shop around for lower interest rates. That way you can get into the home you really want but still save some money on annual interest on your loan.
And, if you decide to wait, you'll also save the added expenses of moving and closing costs again in just a few years when you've outgrown the starter home.
Drawbacks Renting can be cheaper than a monthly mortgage payment, but you're also putting money in someone else's pocket every month. The sooner you buy your own home, the sooner you can start building equity in your own property.
You'll be able to use that equity to fund home improvements (or whatever expenses crop up) down the line, either through a home equity loan or line of credit.
While you're saving money for your ideal home, there's no knowing what might happen in the real estate market. When you finally think you're ready to buy, you may find the finish line is further away than when you started.
Your next steps
Whatever you decide, whether you go for a starter home or hold off, the best way to save thousands of dollars over the life of your loan is locking in a great mortgage rate.
To do that, you should [shop around] for offers from multiple mortgage lenders to get the best possible rate.
You can't control home prices, but you can still find ways to make home ownership more affordable.
Sponsored
Here's how to save up to $700/year off your car insurance in minutes
When was the last time you compared car insurance rates? Chances are you're seriously overpaying with your current policy.
It's true. You could be paying way less for the same coverage. All you need to do is look for it.
And if you look through an online marketplace called SmartFinancial you could be getting rates as low as $22 a month — and saving yourself more than $700 a year.
It takes one minute to get quotes from multiple insurers, so you can see all the best rates side-by-side.
So if you haven't checked car insurance rates in a while, see how much you can save with a new policy.