End of protections loom Thanks to the last year of lockdowns and layoffs, over a million American households will owe a collective $7.2 billion in rent by the end of 2020, estimates the Federal Reserve Bank of Philadelphia. That's an average of around $5,400 each.
Most renters have been protected from evictions so far, between the CARES Act passed in March and then a late-summer order from the Centers for Disease Control and Prevention, but the nationwide moratorium expires at the end of the year.
Time is running out for struggling homeowners, too. A moratorium on foreclosures, covering Freddie Mac- and Fannie Mae-backed mortgages, is set to expire at the end of January.
One new lifeline might be on the way, for renters at least. A bipartisan group of lawmakers just announced a proposal for $25 billion in rental assistance — but considering the deadlock that's long prevented a second round of stimulus checks, it's best not to count on outside help.
Stop overpaying for home insurance
Home insurance is an essential expense – one that can often be pricey. You can lower your monthly recurring expenses by finding a more economical alternative for home insurance.
SmartFinancial can help you do just that. SmartFinancial's online marketplace of vetted home insurance providers allows you to quickly shop around for rates from the country's top insurance companies, and ensure you're paying the lowest price possible for your home insurance.
Explore better rates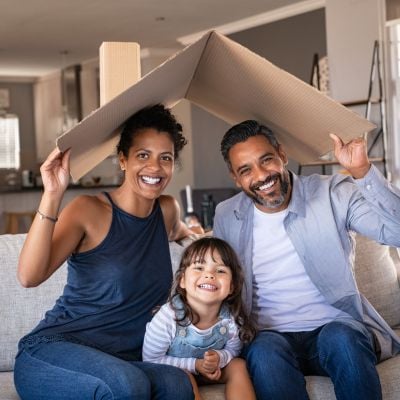 The perils of plastic So, why is it bad to pay your mortgage or rent with a credit card?
Well, first of all, most mortgage lenders won't let you do it. They frown on paying down debt with debt, and so do some credit card issuers. Many landlords won't accept credit cards, either.
Some third-party companies can act as a go-between, but those services aren't free. Plastiq, for instance, will charge an additional 2.85% processing fee.
That's on top of the high interest your credit card will charge you if you can't pay those bills at the end of the month. Credit card purchases typically have an APR of 12% to 20%.
Whether you're a homeowner or a renter, you'll want to try these four strategies before you max out your cards:
1. Slash your expenses If you're considering using a credit card to pay your rent or mortgage, you're probably running on a very tight budget already. But you might be able to find savings where you haven't thought to look.
Spending a lot less time on the road this year? Your car insurance company might give you a lower rate. If it won't give you a break, shop around for a better option; by using a free quote comparison site like SmartFinancial, you could potentially save as much as $1,000 per year.
You can apply those same comparison shopping skills to save a ton of cash on your homeowners insurance, too.
And if you can't rein in your holiday spirit, be sure to use the free Capital One Shopping browser extension to scan for better prices whenever you buy gifts online.
Need cash? Tap into your home equity
As home prices have increased, the average homeowner is sitting on a record amount of home equity. Savvy homeowners are tapping into their equity to consolidate debt, pay for home improvements, or tackle unexpected expenses. Rocket Mortgage, the nation's largest mortgage lender, offers competitive rates and expert guidance.
Get Started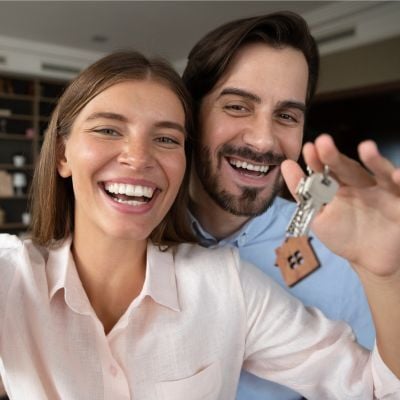 2. Consolidate your debt Piling large amounts of debt on a credit card is a risky plan, especially if you're already carrying a hefty balance. Anyone having trouble making their minimum payments should consider debt consolidation.
So long as your credit score is in decent shape, you should be able to take out a personal loan with a much lower interest rate than your current credit cards. You'll use that new loan to pay off your old debts, leaving you with just one bill to worry about.
A free quote comparison site will allow you to quickly compare multiple lenders, making it easy to find the best rate. The less you spend on interest, the faster you can free yourself from debt.
3. Increase your income Does it feel like you're always playing catch-up, no matter how much money you save? You might need to pad your income to get ahead.
Plenty of companies are still hiring, even during the pandemic, but you might need to open yourself up to new roles you haven't considered. Some advanced job boards will use AI technology to match you to interesting and lucrative positions based on your skill set and experience.
If that doesn't work, consider picking up a side gig to convert any extra time into cash. Digital marketplaces will match your skills — it could be writing, drawing, even voice acting — with eager buyers all over the country.
4. Refinance your loans Interest rates have fallen through the floor over the past few months. That's great news for homeowners, because you can take advantage of today's dirt-cheap rates to cut your monthly mortgage bill.
More than 19 million mortgage holders could still refinance and save an average of $309 per month, according to the mortgage technology and data provider Black Knight.
Renters with a student loan can also take advantage of rock-bottom rates. You might be able to save thousands over the life of your loan, just by refinancing when the time is right.
Using a free comparison service online, the process is as simple as filling out a short survey and finding the cheapest rate.
Sponsored
Follow These Steps if you Want to Retire Early
Secure your financial future with a tailored plan to maximize investments, navigate taxes, and retire comfortably.
Zoe Financial is an online platform that can match you with a network of vetted fiduciary advisors who are evaluated based on their credentials, education, experience, and pricing. The best part? - there is no fee to find an advisor.