Get the lowest quote possible
AmeriSave gives you a simpler, more straightforward way to buy a home. With more than 20 years of experience, you can trust them to help you sort out your home financing options and get you the lowest quote possible.
If you're confused about any part of the homeownership process, their experts are always on hand to guide you. They can help you make sense of your options and take some of the stress out of the process.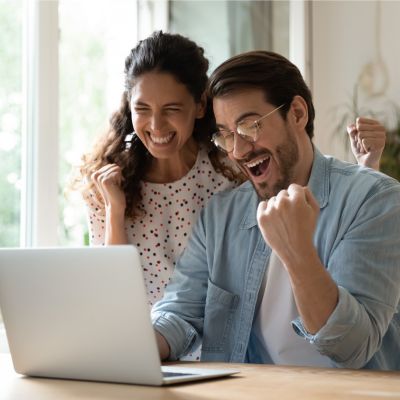 Compare current mortgage rates from top national lenders. Get the best rate for your purchase or mortgage refinance.
Compare Rates
Take 3 minutes to apply
AmeriSave can help you lock in a mortgage for as low as 4.187% APR. It takes just three minutes to get a credit approval and bring you one step closer to finding the perfect loan option.
They're a five-star Zillow lender, and nearly 100% of their customers would recommend refinancing with AmeriSave to their friends and family.
Don't wait to get your quote
While housing prices may seem steep, if you're ready to take the plunge, AmeriSave can help you get secured with the best mortgage available to you.
These days, the market is forcing sellers to be more realistic about the value of their homes — which leaves you in a better position to buy now than even just a couple months ago.
And, as the real estate market is ever-changing, an affordable house right now might not stay that way for long.
Sponsored
Secure your retirement with a reverse mortgage
If you're low on cash savings and investments but have wealth in your home, a reverse mortgage is a great option for covering retirement expenses.
Mutual of Omaha is a trusted insurance provider that helps you make the most of your home equity.