Current mortgage rates in Oregon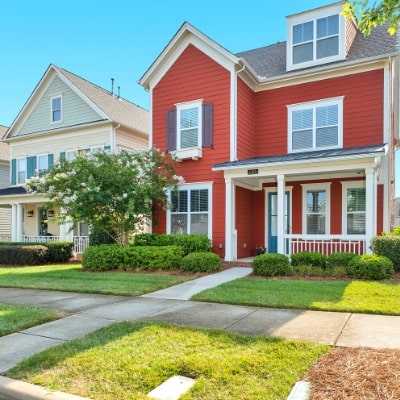 The right homeowners insurance policy protects you, your loved ones and your home.
Find the coverage you need at the most competitive rate in your area. Compare quotes from over 200 insurance companies with SmartFinancial.
Compare Now
First-time homebuyer programs in OR
With below-market-rate financing and cash assistance through the Oregon Bond Residential Loan Program, OHCS makes it possible for more Oregonians to become homeowners.
To qualify, you'll need to be a first-time homebuyer. Included in OHCS's definition of first-time buyers are individuals who haven't owned a home in the last three years.
Because these programs are designed to help low- to moderate-income households, you'll have to fall within the purchase price limits and maximum household income limits set by OHCS.
You may have to contribute some of your own funds for your down payment. Depending on which loan program you use, the amount ranges from 0% to 3.5%.
More: Get a free credit score and credit monitoring from Credit Sesame.
First-time home buyer programs in Oregon
For first-time buyers, OHCS offers the Oregon Bond Residential Loan program. You get a choice between a lower interest rate or a grant you can use for your down payment and closing costs.
Working with one of OHCS's participating mortgage lenders, qualified applicants can get the help they need to afford a quality home of their own.
Oregon Bond Residential Loan Program: Rate Advantage
The Rate Advantage stream offers competitive, 30-year fixed rates designed to help homebuyers lower their monthly mortgage payments.
The program is compatible with conventional, FHA, VA and USDA loans obtained through your participating lender.
More: Use these savings accounts to build up your down payment.
Oregon Bond Residential Loan Program: Cash Advantage
This program offers borrowers solid interest rates on their mortgage, as well as assistance grants of up to 3% of their loan amount. You can use the cash assistance to cover your down payment and closing costs.
You can apply for this program with a conventional, FHA, VA or USDA loan. OHCS only stipulates that you can't use the grant to cover the minimum investment required with an FHA loan.
Oregon Down Payment Assistance
OHCS also provides funding to a number of community organizations — like Habitat for Humanity or the African American Alliance for Homeownership — to support their own down payment assistance programs.
Each organization will have its own terms and conditions. In addition, you'll have to complete a homebuyer education program and recommended coaching from the organization.
Through this method, you can qualify for up to $15,000 to cover your down payment and closing costs. But even with down payment assistance, you'll still have to contribute at least $1,000 of your own funds.
Sponsored
Get peace-of-mind on your home insurance
Homeowners insurance buys you peace of mind. But are you sure you're not paying too much for home insurance?
SmartFinancial compares quotes from over 200 insurance companies to check for discounts and help you find lower rates in your area.
Use SmartFinancial right now and stop overpaying for home insurance.