Today's mortgage rates in Ohio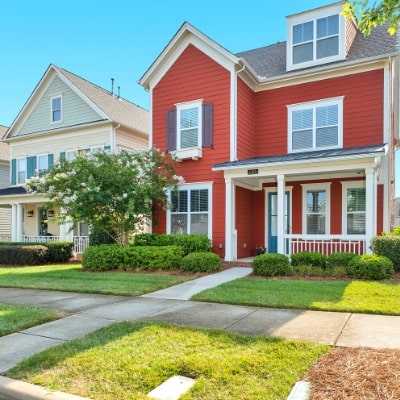 The right homeowners insurance policy protects you, your loved ones and your home.
Find the coverage you need at the most competitive rate in your area. Compare quotes from over 200 insurance companies with SmartFinancial.
Compare Now
Mortgages in Ohio (OH)
The Ohio Housing Finance Agency (OHFA) has helped thousands of people in Ohio purchase a home. With an affordable loan program, down payment assistance and a federal tax credit, these programs may be just the leg up you need to realize your dream of homeownership.
You won't receive your loan directly from OHFA. Instead, you'll work with one of the agency's participating lenders to secure either an FHA, VA, USDA or conventional loan at OHFA's rates.
Once you've qualified for an OHFA loan, you can also apply for one of the agency's support programs. Your lender will help walk you through the application process.
More: Get a free credit score and credit monitoring from Credit Sesame.
Ohio Mortgage Tax Credit
OHFA provides first-time homebuyers with a direct federal tax credit worth up to 40% of the annual mortgage interest they pay.
The size of your credit varies, based on where your home is and what type of mortgage you have. OHFA also offers two different streams: Basic and Plus.
The Mortgage Tax Credit Plus provides a credit for 40% of the interest paid, to a limit of $2,000. The Plus program is open to homebuyers who are also using a loan through OHFA's first-time homebuyer program. You may face a slightly higher interest rate than if you just use the loan program, but you're also entitled to down payment assistance of up to 2.5% of your home's purchase price.
If you go with a different loan program through your lender, you can still receive a Mortgage Tax Credit Basic. This entitles you to a 30% credit for your mortgage interest if you bought a bank-owned property, 25% if you purchased a home within a target area, and 20% for all other properties. With the Basic program, there are no credit score or homebuyer education requirements, but you'll have to meet the OHFA's other loan eligibility requirements.
Your Choice! Down Payment Assistance
This down payment assistance program gives homebuyers the choice of a loan for either 2.5% or 5% of the home's purchase price, which they can use for their down payment, closing costs or other pre-closing expenses.
While it's a loan, it will be forgiven after seven years, unless you sell, refinance your home or move.
To qualify, you'll have to meet the income and purchase price limits assigned to your region, as well as the debt ratio and credit score requirements for your loan type.
More: Use these savings accounts to build up your down payment.
Ohio Heroes
This program was created to help Ohio residents in public service jobs obtain mortgage loans with discounted interest rates.
It's open to:
Veterans, active duty military members or members of Reserve components.
First responders: police officers, firefighters, volunteer firefighters, EMTs and paramedics.
Medical health professionals.
Pre-K-12 teachers, administrators and counselors.
To qualify, you'll need to meet the income and purchase price limits for your region, as well the debt-to-income ratios and credit score limits associated with your loan type.
If you're not certain if you qualify, you can consult OHFA's complete list of eligibility requirements.
Sponsored
Get peace-of-mind on your home insurance
Homeowners insurance buys you peace of mind. But are you sure you're not paying too much for home insurance?
SmartFinancial compares quotes from over 200 insurance companies to check for discounts and help you find lower rates in your area.
Use SmartFinancial right now and stop overpaying for home insurance.