Nebraska mortgage rates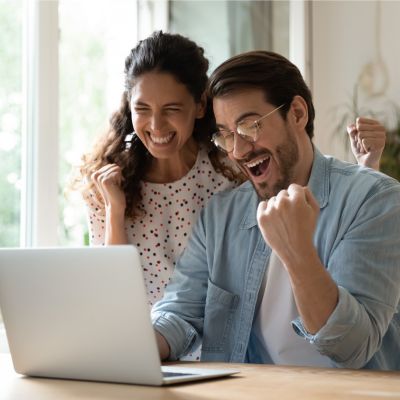 Compare current mortgage rates from top national lenders. Get the best rate for your purchase or mortgage refinance.
Compare Rates
First-time homebuyer programs in Nebraska
The Nebraska Investment Finance Authority (NIFA) has helped more than 93,000 Nebraskans buy a home, offering competitive rates on a variety of loan programs as well as down payment and closing cost assistance.
NIFA designed its 30-year fixed-rate loans with first-time homebuyers in mind. With no prepayment penalties, you'll also have the option of making extra payments and saving on interest over the life of your loan.
You can find the interest rates for NIFA's various loan programs on its website.
More: Get a free credit score and credit monitoring from Credit Sesame.
Military Home Program
This program targets veteran as well as buyers who are actively employed by a branch of the military. Those dishonorably discharged are not eligible.
Current members of the service are required to be first-time buyers under NIFA's definition, but veterans and spouses of veterans are exempt from that requirement.
If you can't secure a VA loan for your mortgage, the Military Home Program can also be used with FHA and USDA loans.
Homebuyer Assistance Program
This program is designed for prospective homebuyers who don't have enough money saved to cover their down payment and closing costs. The Homebuyer Assistance (HBA) Program generally only requires you to invest $1,000 of your own funds.
HBA includes both a primary mortgage and secondary loan. With the second loan, you're able to borrow as much as 5% of the home's purchase price (up to $10,000) on a 10-year term with an interest rate of 1%. You can use that money to pay your down payment and closing costs.
You can use a conventional, FHA, VA or USDA loan with the HBA program. Keep in mind that the interest rate you'll pay on your first loan will be higher than NIFA's other loan programs that only include a first mortgage loan.
More: Use these savings accounts to build up your down payment.
First Home Program
If you're a first-time homebuyer who doesn't qualify for the Military Home Program, but you don't need help affording your down payment and closing costs, the First Home Program may be for you.
It's compatible with conventional, FHA and USDA loan types.
First Home Targeted Program
First Home also has a Targeted Program, which helps both first-time and repeat homebuyers looking in specific areas. It doesn't offer down payment and closing cost assistance, but residents of the state's target areas are granted higher income and purchase price limits.
The target areas, which are set by the federal government, are:
Adams County
Douglas County
Jefferson County
Lancaster County
Scotts Bluff County
NIFA has an interactive map to help you identify whether a home is in one of the target areas.
This program can be used with conventional, FHA and USDA loans.
First Home Grant Program
The First Home Grant program is for first-time homebuyers from low-income households. To qualify, you'll have to fall at or below 50% of the area's median income.
Through this program, NIFA provides mortgage financing as well as grants to cover down payments and closing costs. Each qualified household will receive $5,000, which they're not required to pay back. However, funding is limited and is distributed on a first-come, first-served basis.
This program is compatible with conventional, FHA, USDA and VA loans.
Potential Recapture Tax
You should note that NIFA's loans are subject to a potential IRS recapture tax during the first nine years of your loan. This means the IRS can collect taxes on any profit you make if you sell your home.
You may be subject to a recapture tax if you do all of the below:
You sell the home before the end of nine years.
You make a profit from the sale.
Your adjusted gross income reported on your federal tax return at the time of sale exceeds the IRS limit.
If you meet only one or even two of these conditions, you should be fine. The maximum recapture tax the IRS can impose is 6.25%.
Recapture Tax Reimbursement
Understanding that you may be concerned about a potential recapture tax, NIFA provides reimbursement to its loan holders. To qualify for the reimbursement, you simply have to submit a reimbursement form as well as an IRS 4506T form to NIFA's office by July 15 of the following year you sold your home.
Sponsored
Secure your retirement with a reverse mortgage
If you're low on cash savings and investments but have wealth in your home, a reverse mortgage is a great option for covering retirement expenses.
Mutual of Omaha is a trusted insurance provider that helps you make the most of your home equity.