Wyoming mortgage rates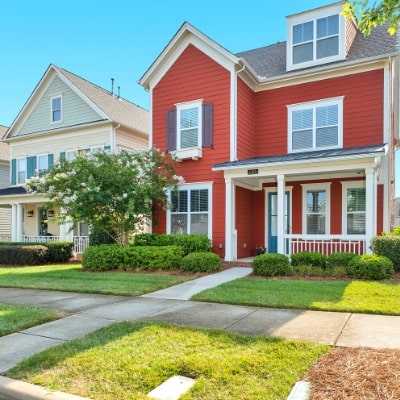 The right homeowners insurance policy protects you, your loved ones and your home.
Find the coverage you need at the most competitive rate in your area. Compare quotes from over 200 insurance companies with SmartFinancial.
Compare Now
Mortgages in Wyoming
Between its first loan and down payment assistance programs, the Wyoming Community Development Authority (WCDA) makes buying a home a possibility for more Wyomingites. However, the agency doesn't grant home loans directly. To apply for assistance from the authority, you'll work through one of its participating mortgage lenders.
The organization also provides hopeful homebuyers with a number of resources, including a homebuyer checklist and a list of its current interest rates.
More: Get a free credit score and credit monitoring from Credit Sesame.
First-Time Homebuyer
WCDA's standard First-Time Homebuyer program offers home loans with 30-year fixed interest rates. This program is reserved exclusively for first-time homebuyers, but that definition includes anyone who hasn't owned a home in the last three years.
To qualify, you'll have to intend to use the home as your primary residence, and it must be a single-family home. With the First-Time Homebuyer loan, you can also use WCDA's Homestretch Down Payment Assistance second mortgage loan.
Spruce Up
This program offers a borrower buying a home in need of repair a loan that covers both the purchase of the home as well as the repairs. By folding both costs into one loan, you'll save on the closing costs associated with two separate loans.
Spruce Up is only for first-time homebuyers. You'll have to meet the qualifications for the First-Time Homebuyer program to be eligible for this loan program.
You can use the additional funds — which go beyond the purchase price — to cover:
Minor remodeling and nonstructural repairs.
The repairing or replacement of plumbing, heating, AC and electrical systems.
Updates to improve functionality or modernize the home.
Roofing repairs or replacement.
Improving the home's energy efficiency.
Making the home more accessible for persons with disabilities.
Advantage
This loan refinancing program offers financing to both first-time homebuyers and current homeowners. The loan features 30-year fixed interest rates with no purchase price limit. However, your household must be within WCDA's income limits, and the home must sit on 10 acres or less.
You'll also need to have a minimum credit score of 620 and plan to occupy the home as your principal residence for at least one year. First-time homebuyers will also have to complete the homebuyer education program.
HFA Preferred
This home loan and refinancing program is open to both first-time homebuyers and current homeowners in Wyoming. It offers borrowers a 30-year fixed-rate mortgage with no purchase price limit, but the WCDA's income limit still applies.
Like the Advantage program, to qualify: your home must sit on 10 acres or less; you'll need a credit score of at least 620; and you must occupy the home as your principal residence for at least one year.
More: Use these savings accounts to build up your down payment.
Down Payment Assistance (DPA)
WCDA offers two down payment assistance loan options to help homebuyers cover their down payment and closing costs. Both feature a $10,000 maximum loan amount and a minimum credit score requirement of 620. Borrowers must also contribute at least $1,500 of their own funds.
A Home$tretch DPA loan can be paired with a First-Time Homebuyer or Spruce Up first loan. Your down payment assistance loan will feature a 0% interest rate with no monthly payments — you won't have to pay it back until you sell the house, refinance or pay off your mortgage. The average loan amount is $5,500.
The Amortizing DPA can be paired with the HFA Preferred or Advantage home loans. It features a fixed interest rate with low monthly payments over a 10-year term.
Mortgage Credit Certificate
The Mortgage Credit Certificate Program is a tax credit program for first-time homebuyers. It offers you a direct dollar-for-dollar credit on your federal taxes for a percentage of the interest you pay on your mortgage every year. The actual value of the credit can vary, depending on your financial situation.
To qualify for the MCC program, you'll have to meet the requirements for one of the WCDA's first-time homebuyer loans either through the HFA Preferred or Advantage programs.
Sponsored
Get peace-of-mind on your home insurance
Homeowners insurance buys you peace of mind. But are you sure you're not paying too much for home insurance?
SmartFinancial compares quotes from over 200 insurance companies to check for discounts and help you find lower rates in your area.
Use SmartFinancial right now and stop overpaying for home insurance.