See how low rates have sunk for borrowers:
How much can you save?
You can find rates on popular 30-year fixed-rate mortgages that are more than an entire percentage point below where were last year at this time. The difference between yesterday's mortgage at 3.75% and today's at 2.90% can be massive in terms of your monthly payment and the total interest you'll pay.
The mortgage data firm Black Knight has said 19.3 million U.S. mortgage holders could save an average $299 a month — close to $3,600 per year — by refinancing at today's low rates.
If you're in that group, you seriously need to get moving. Be sure to compare refinance offers from at least three banks side by side.
Meanwhile, a homebuyer in who sticks with a $200,000 mortgage for 30 years will pay tens of thousands of dollars less in interest at 2.90% than with a loan at 3.75%.
See the savings for yourself. This calculator shows the kind of monthly payment you can expect from today's low mortgage rates.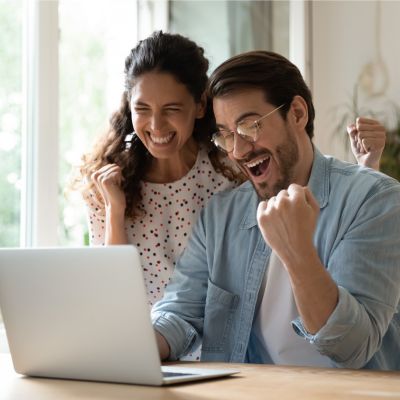 Compare current mortgage rates from top national lenders. Get the best rate for your purchase or mortgage refinance.
Compare Rates
Why are mortgage rates so low in ?
Mortgage rates have been reeling because investors continue to worry about the economic devastation from the coronavirus pandemic.
During periods of uncertainly, people put more of their money into U.S. Treasury bonds, which are seen as a safer investment for troubled times.
As investors pile into Treasuries, the demand makes their prices go up (remember what you learned in school about supply and demand?). And their yields — the interest paid on those securities — go down.
Mortgage rates tend to mimic the yields on 10-year Treasury notes, which have been cratering. As the yields drop, so do mortgage rates in .
But don't delay, because the savings are too good to put off. Shop around for the best mortgage rate in , and lock one in as soon as you can.
While you're at it, you also can find and compare home insurance quotes in minutes, to land a policy that works for you.
Sponsored
Secure your retirement with a reverse mortgage
If you're low on cash savings and investments but have wealth in your home, a reverse mortgage is a great option for covering retirement expenses.
Mutual of Omaha is a trusted insurance provider that helps you make the most of your home equity.