Idaho mortgage rates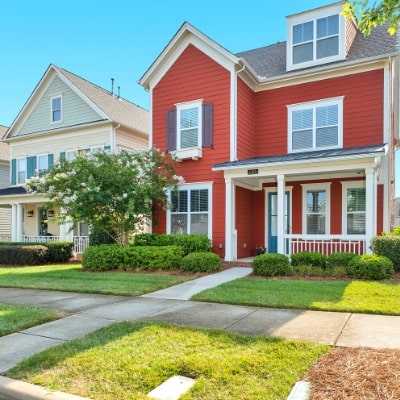 The right homeowners insurance policy protects you, your loved ones and your home.
Find the coverage you need at the most competitive rate in your area. Compare quotes from over 200 insurance companies with SmartFinancial.
Compare Now
How to qualify for mortgages in Idaho
The Idaho Housing and Finance Association focuses its efforts on the communities that need the most help.
To qualify, you'll need to fall below certain income limits and your would-be home will need to fall below certain price limits. You'll also need a minimum credit score of 620 for most of the programs, but a few require an even higher score.
More: Get a free credit score and credit monitoring from Credit Sesame.
Mortgages in Idaho in 2021
Idaho Housing offers unique loan products that include conventional loans, USDA loans, FHA loans and VA loans. The association boasts that it offers the lowest financing rates in the state.
Working with a participating mortgage lender, you can take advantage of Idaho Housing's low rates and first-time homebuyer incentives. All the rates for Idaho Housing's loan programs can be found on its website.
Fannie Mae HFA Preferred and Freddie Mac HFA Advantage
Through these programs, both first-time and repeat homebuyers can qualify for a mortgage with a down payment as small as 3%. Whether you'll have to pay mortgage insurance as well depends on your household income.
You can also use Idaho's Forgivable Loan and Second Mortgage programs with this loan if you're a first-time homebuyer, but you will be required to attend homebuyer education classes. Depending on the county you live in, you may also be eligible for a Mortgage Credit Certificate.
First Loan program
This Idaho Housing program can be used with an FHA, USDA or VA loan granted from one of its participating lenders. It gives you access to special interest rates and qualifies you for Idaho Housing's down payment and closing cost assistance programs.
To qualify, you'll need to meet the income and sales price limits and also participate in the First Home! homebuyer education program.
Second Mortgage for Down Payment/Closing Costs
This program offers a 10-year, 5% interest loan to help you cover the upfront costs of buying a home. The amount you'll receive is equal to either 2.5% or 3.5% of the purchase price.
To qualify, your household income cannot exceed $110,000. You don't have to use the First Loan program to qualify for a Second Mortgage from Idaho Housing, but if you don't, you'll need a credit score of at least 680. Paired with the First Loan program, that drops to 640.
You'll also have to take Idaho Housing's Finally Home! education program and contribute at least 0.5% of the home's purchase price from your own funds.
Forgivable Loan for Down Payment/Closing Costs
If the Second Mortgage isn't enough, Idaho Housing also offers down payment and closing cost assistance in the form of a 0% interest forgivable loan.
Successful applicants will receive up to 3.5% of the purchase price of their home. You won't have to pay any interest, and after seven years the loan may be forgiven entirely.
As with the Second Mortgage program, borrowers are required to take homebuyer education classes and contribute at least 0.5% of the home's purchase price from their own funds.
Homebuyer Tax Credit
A Mortgage Credit Certificate (MCC) issued by Idaho Housing allows a homebuyer to claim a federal tax credit for 35% of the mortgage interest they pay, up to $2,000 a year.
The MCC is non-refundable, so a homebuyer must actually owe money at tax time to take advantage of it. Plus, the MCC cannot be used in conjunction with the First Loan program.
This is a program exclusively for first-time homebuyers, which includes anyone who has not owned a home in the last three years. You'll also have to fall within the income and home price limits. You can confirm your eligibility for the MCC through your mortgage lender. They'll also help you fill out the application, which will cost you $300.
Sponsored
Get peace-of-mind on your home insurance
Homeowners insurance buys you peace of mind. But are you sure you're not paying too much for home insurance?
SmartFinancial compares quotes from over 200 insurance companies to check for discounts and help you find lower rates in your area.
Use SmartFinancial right now and stop overpaying for home insurance.