Loan requests jump Mortgage applications were up 8.6% for the week ending April 16, driven by a spike in refinance activity, the Mortgage Bankers Association reported on Wednesday.
"Mortgage rates dropped to their lowest levels in around two months, prompting a small resurgence in refinance activity after six weeks of declines," says Joel Kan, the MBA's chief forecaster.
Refi applications rose 10% over the previous week and amounted to 60% of all loan requests, a gain from 59.2% the previous week, the MBA says. But refinance demand was down 23% from a year ago.
Applications to purchase homes continued their positive run as house shoppers didn't waste time putting contracts on homes while mortgage rates fell. Homebuyer applications were up 6% from a week earlier and 57% over the same time last year.
"MBA expects the purchase market to remain strong, with the recovering job market and supportive demographics fueling housing demand in the months ahead," Kan says.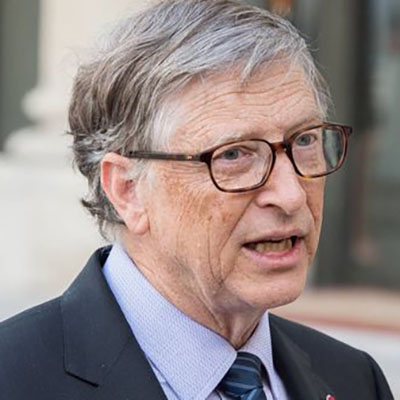 Bill Gates made a splash in 2017 when he bought $520 million worth of U.S. farmland, and he's continued to invest since. What's in it for Gates?
Read More
Mortgage rates dip In the MBA's weekly survey, the average rate for a 30-year fixed-rate mortgage fell to 3.20% from 3.27%. Rates were the lowest since the week ending Feb. 19.
Other groups that track mortgage rates also have data showing rates have fallen back after rising steadily during the early part of the year. Mortgage giant Freddie Mac on Thursday put the typical 30-year fixed-rate home loan below 3% for the first time since late February, at an average 2.97%.
The MBA says it found that the average rate for a 30-year FHA loan — backed by the Federal Housing Administration — dropped last week to 3.15%, from 3.24%.
Those loans have easier down payment and credit score requirements and are popular with first-time homebuyers.
Meanwhile, the average on a 15-year mortgage fell to 2.65% from 2.67%. Those shorter-term loans are often used for refinancing.
Millions more can qualify for a low rate The recent rate drop means over 13 million homeowners still stand to benefit from a refi, and would save an average $283 a month, mortgage technology and data provider Black Knight said this week.
Those in the sweet spot to refinance are homeowners with 30-year mortgages who have credit scores of at least 720 and a minimum of 20% equity in their homes, Black Knight says.
If you don't know your credit score, it's easy today to check your score for free.
Good refi candidates also should also be able to shave at least three-quarters of a point (0.75) off their interest rate by refinancing. That would work if you're still sitting on a loan from 2019, when rates above 4% were common.
If you've been procrastinating but are finally ready to pull the trigger on a refi, gather and compare rates from at least five lenders to find the best deal in your area.
And use your comparison shopping skills to save elsewhere, too. When your homeowners insurance policy comes up for renewal, get multiple rate quotes to see if you can secure a lower price.
Sponsored
Are you thinking about saving? Well, stop thinking about it!
Take the change out of your piggy bank and make it work for you.
Acorns is a financial wellness tool that automatically rounds up your card purchases to the nearest dollar and puts those savings into an investment account. It takes the worrying out of investing and matches you with one of five investment portfolios.
Take five minutes to sign up for Acorns today and collect a $10 bonus.