Mortgage rates in Colorado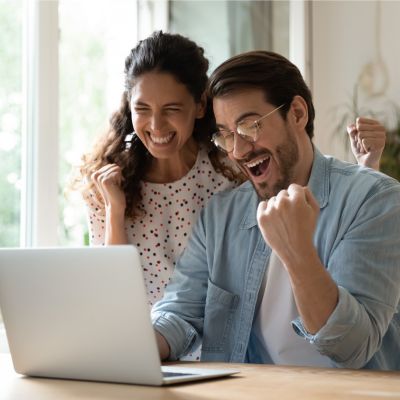 Compare current mortgage rates from top national lenders. Get the best rate for your purchase or mortgage refinance.
Compare Rates
Mortgages in Colorado
The Colorado Housing and Finance Agency (CHFA) offers a number of financial resources to help more Coloradans become homeowners. Alongside other state partners, the agency has invested $22 million into Colorado's economy and helped more than 121,000 people buy their first property.
The CHFA was created to make homeownership more accessible to residents of Colorado who might not otherwise be able to afford quality housing. Its programs work with conventional loans, FHA loans, VA loans and USDA loans.
You can ask the CHFA to either give or lend you money you can put toward a down payment or closing costs, so long as you work with one of the organization's participating lenders.
The qualifications for a CHFA loan for first-time homebuyers include:
A credit score of 620 or higher.
An income that does not exceed CHFA's limits.
Attendance of a CHFA-approved homebuyer education class (in person or online) prior to loan closing.
A minimum financial contribution of at least $1,000 toward the purchase of the home. Gifts from family members or others can count toward this sum.
More: Get a free credit score and credit monitoring from Credit Sesame.
In addition to meeting the CHFA's requirements, borrowers must pass the underwriting guidelines determined by one of CHFA's participating lenders.
How much assistance will I get?
Once you meet the eligibility requirements for a CHFA loan, you'll be directed to a participating mortgage lender. Your lender will look at a variety of factors including your monthly income, credit history and debt level to determine how much you'll qualify for.
Homebuyers who qualify for a CHFA assistance grant can get up to 3% of the purchase price of their first mortgage, with no repayment required. Even if you're able to contribute your own down payment, you can still make use of this offer.
On a second mortgage loan, applicants can qualify for up to 4% of the value of their first mortgage, provided it was a 30-year, fixed-rate loan. You will have to repay this loan, but not until you pay off your first mortgage or you sell or refinance your home.
Sponsored
Secure your retirement with a reverse mortgage
If you're low on cash savings and investments but have wealth in your home, a reverse mortgage is a great option for covering retirement expenses.
Mutual of Omaha is a trusted insurance provider that helps you make the most of your home equity.