Average mortgage rates creep upward Mortgage rates have inched up this week to an average 3.28% for a 30-year fixed-rate home loan, from last week's 3.26%, mortgage giant Freddie Mac reported on Thursday.
Rates have been drifting higher since late April when they averaged 3.23%, the lowest ever in the weekly Freddie Mac survey, which started tracking mortgage rates in 1971.
The survey rates come with an average 0.7 point. Last year at this time, the typical rate on a 30-year fixed mortgage was much higher, at 4.07%.
The benchmark mortgage rate hasn't gone any higher than 3.33%, on average, since the beginning of April, and Freddie Mac predicts rates will stay low throughout the year. The firm is forecasting that 30-year mortgage rates will average 3.3% during 2020, way down from last year's 3.9%.
Current average mortgage rates
| Loan Type | Interest Rate |
| --- | --- |
| 30-year fixed-rate mortgage | 3.26% |
| 15-year fixed-rate mortgage | 2.73% |
| 5/1 adjustable-rate mortgage | 3.17% |
Source: Freddie Mac Primary Mortgage Market Survey, May 7, 2020.
Veterans: $0 Down, no PMI and lower monthly payments. Get started with Veterans United Home Loans.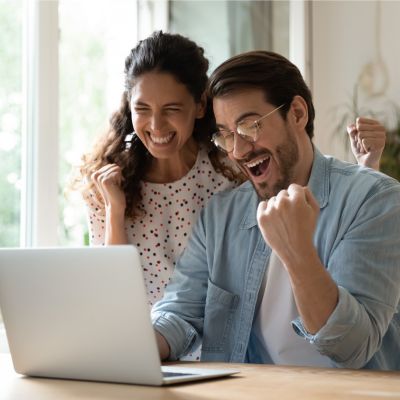 Compare current mortgage rates from top national lenders. Get the best rate for your purchase or mortgage refinance.
Compare Rates
Homebuying on the rebound Homeowners have been taking advantage of low mortgage rates by refinancing their loans and potentially shaving hundreds of dollars off their monthly payments.
Today's incredibly low rates have captured the attention of homebuyers, too, says Sam Khater, Freddie Mac's chief economist.
"Mortgage rates have stabilized at very low levels over the last few weeks as homebuyer demand slowly improves," Khater says. "Although purchase applications reached a new low in mid-April, today purchase demand is only down 10% from one year ago."
The Mortgage Bankers Association, or MBA, reported Wednesday that demand for "purchase loans," to buy homes, surged 11% last week, led by a 14% jump in New York state. Illinois, Florida, Georgia, California and North Carolina also saw double-digit percentage gains.
"There's evidence now that unrealized, pent-up demand is being released as states start to reopen. We expect that heading into the summer, more prospective homebuyers will gradually return to the market," says Joel Kan, the MBA's associate vice president of forecasting.
Sharply lower mortgage rates have been a magnet, drawing homebuyers out of quarantine.
Use the mortgage calculator below to see your low payment with one of today's low mortgage rates:
Other mortgage rates this week Rates on other popular types of mortgage loans are mixed.
The average for a 15-year fixed-rate mortgage has slipped to 2.72%, from 2.73% last week, Freddie Mac says. Fifteen-year loans are a popular refinance option. Those mortgages were averaging 3.53% one year ago.
Rates on 5/1 adjustable-rate mortgages are higher this week. Those loans are known as "ARMs" and have rates that are fixed for five years and then can adjust up or down every year.
ARMs are currently being offered at an initial rate of 3.18%, a notch above last week's 3.17%.
At this time one year ago, the starter rates on those mortgages were at an average 3.66%.
Take a look at today's lowest mortgage rates available where you are:
Sponsored
Secure your retirement with a reverse mortgage
If you're low on cash savings and investments but have wealth in your home, a reverse mortgage is a great option for covering retirement expenses.
Mutual of Omaha is a trusted insurance provider that helps you make the most of your home equity.