Monthly savings in the hundreds still possible So what gives? Well, rising interest rates have been scaring off potential refi candidates who believe the window may have closed for getting a lower rate on their mortgage.
But homeowners shouldn't make that assumption, says the mortgage technology and data provider Black Knight. It estimates 11.1 million U.S. mortgage holders are still in a good position to refinance — and together are leaving $3 billion in potential refi savings on the table.
Those refinance candidates each could save some $277 per month by refinancing — and that's just the average. More than 2 million homeowners could save at least $400 per month and 1.2 million could save an average of $745 monthly.
You're in the refi zone if you're a 30-year mortgage holder with at least 20% equity in your home, your credit score is 720 or higher, and you could shave at least three-quarters of a percentage point (0.75) off your current rate by refinancing, Black Knight says.
But as mortgage rates have risen — while remaining near historic lows — the pool of refi candidates is shrinking and is the smallest it has been in a year. Last fall, 18.5 million mortgage holders were in a good position to save money by refinancing.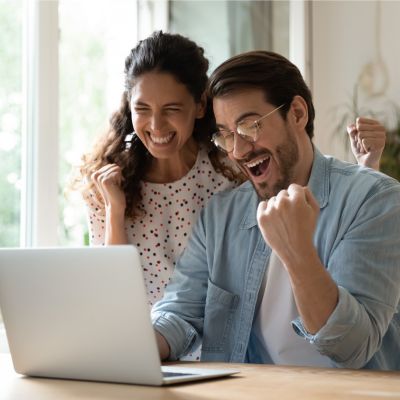 Compare current mortgage rates from top national lenders. Get the best rate for your purchase or mortgage refinance.
Compare Rates
Refi, other mortgage applications dip Applications for refi loans sank 3% last week as overall requests for home loans dropped 2.2%, the Mortgage Bankers Association, or MBA, reported on Wednesday. It was the fourth week in a row that demand for mortgages, particularly refi loans, decreased.
Refinance applications were down 32% from the same time last year, and refinances shrank to 60.6% of all mortgage activity, from 60.9% the previous week.
Despite a slight dip last week, mortgage rates — still lower than they were a year ago — also are spooking would-be buyers. The number of applications to purchase homes was down 2% last week, though 39% higher than a year ago, at the start of the pandemic-fueled shutdown of the economy.
Home shoppers are feeling the pinch of rising mortgage rates, higher home prices and a record-low shortage of homes for sale, which is pushing home prices above the 10% growth rates seen way back in 2005, says Joel Kan, the MBA's lead forecaster, in a news release.
"The housing market is in desperate need of more inventory to cool price growth and preserve affordability," he says.
How you can still find a low(er) rate The MBA's weekly survey shows the average for a 30-year fixed-rate mortgage did fall to 3.33% last week, from 3.36% the previous week. Rates have generally been on the upswing, though they remain much lower than they were 20, 10 and even two years ago, when the mortgage bankers' average for a 30-year loan was 4.45%.
So, if you're sitting on a mortgage from March 2019 and you haven't yet refinanced, you could be among the 11.1 million who still have a strong incentive to take out a new home loan.
Whether you're a homeowner considering a refi or an apartment dweller searching for your first home, start shopping around for an attractive mortgage rate — in case rates go higher still. Comparison shop by checking rates from multiple lenders to find the best deal available in your area.
Multiple studies have found that borrowers who compare at least five rate offers save thousands of dollars over time, compared to those who snap up the first loan they see.
If you're not sure whether your credit history would make the cut with lenders, today it's very easy to check your credit score for free.
And though last year's rock-bottom rates may be history, you've got plenty of other ways to save on homeownership costs. When you buy or renew your homeowners insurance, review rates from multiple insurance companies to find the coverage you need at the lowest possible price.
Sponsored
Secure your retirement with a reverse mortgage
If you're low on cash savings and investments but have wealth in your home, a reverse mortgage is a great option for covering retirement expenses.
Mutual of Omaha is a trusted insurance provider that helps you make the most of your home equity.