Mortgage applications slow; refinances retreat Overall mortgage applications were down 8.7% in the week ending June 19, led by a drop in demand for refinance loans, the Mortgage Bankers Association, or MBA, said Wednesday.
Requests for refi mortgages were down 12% from a week earlier but were 76% higher than a year ago.
"Refinance applications dropped to their lowest level in three weeks," says Joel Kan, the MBA's associate vice president of forecasting. "Despite the decline last week, MBA still anticipates refinance originations to increase to $1.35 trillion in 2020 — the highest level since 2012."
Refinances amounted to 61.3% of all mortgage activity last week, down from 63.2% the week before.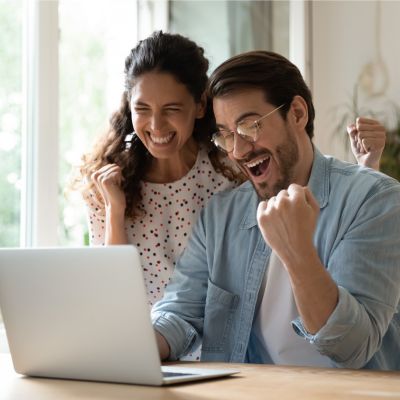 Compare current mortgage rates from top national lenders. Get the best rate for your purchase or mortgage refinance.
Compare Rates
Homeowners overlook falling mortgage rates Refinances declined even as mortgage rates dropped to new record lows.
The mortgage bankers say rates on 30-year fixed-rate mortgages have stayed at an unprecented 3.30% in their weekly survey. But mortgage giant Freddie Mac said its survey last week put the average at an even better 3.13%, the lowest in nearly 50 years of record keeping.
And how about this? Mortgage News Daily has seen even lower average rates: down to 2.94% earlier this month.
But many homeowners are failing to grab one of today's dirt-cheap mortgage rates.
Some 14 million homeowners are in a good spot to refinance and could see total monthly savings of $3.95 billion — an average $282 per person per month — by moving into lower-rate loans, the mortgage data firm Black Knight estimated earlier this month.
Owners who ought to be thinking about a refi have 30-year mortgages, credit scores of 720 or better, at least 20% equity in their homes, and current mortgage rates that could be cut down by at least three-quarters of 1 percentage point (0.75) through a refinance.
Use the mortgage calculator below to how much you might save with a refinance into one of today's low mortgage rates.
Demand also falls for loans to buy homes Applications for what the industry calls "purchase loans" — to buy homes — slipped 3% last week, but were up an impressive 18% compared to a year ago.
"Even with high unemployment and economic uncertainty, the purchase market is strong. Activity has climbed above year-ago levels for five straight weeks," says Kan.
The government reported this week that sales of new homes surged 16.6% from April to May as homebuyers came out of coronavirus lockdowns and went house shopping.
That report "suggests would-be buyers remain eager to take advantage of favorable mortgage rates and enter the market while they can," says Matthew Speakman, an economist with Zillow.
But the MBA's Kan is concerned about the slim pickings for homebuyers, which could slow the demand for purchase loans — even with mortgage rates at unbelievably low levels.
"The release of pent-up demand from earlier this spring is clashing with the tight supply of new and existing homes on the market," he says. "Additional housing inventory is needed to give buyers more options and to keep home prices from rising too fast."
Fortunately for Americans who want to buy houses, new home construction rose last month, though analysts said homebuilding has been weaker than expected.
Take a look at today's best mortgage rates offered by lenders in your area:
Sponsored
Secure your retirement with a reverse mortgage
If you're low on cash savings and investments but have wealth in your home, a reverse mortgage is a great option for covering retirement expenses.
Mutual of Omaha is a trusted insurance provider that helps you make the most of your home equity.