What's the deal with FHA loans? Congress established the Federal Housing Administration in 1934, in the aftermath of the Great Depression, to help provide mortgages for borrowers who'd otherwise have trouble qualifying.
And that's still the mission of the FHA loan program today.
Though you might need a credit score of 620 to land the typical mortgage, you can be approved for an FHA loan with a score of just 500. And if you don't have much cash for a down payment, that's no problem because you can get an FHA loan by putting as little as 3.5% down.
The loans are issued by private lenders but are insured by the FHA, which steps in if a borrower stops making payments. That means less risk for the lenders and allows them to accept lower credit scores and down payments — and offer competitive mortgage rates.
At least one major lender, United Wholesale Mortgage, has been offering FHA loans with rates as low as 1.999%.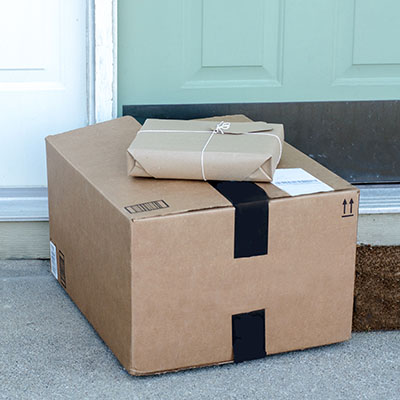 What are the new FHA loan limits? The FHA's guarantee to lenders only goes so far: There are limits on FHA loans. And, the agency says on its website that it raised its ceilings by 7.4% at the start of 2021, partly due to "robust increases in median housing prices" across the U.S.
In late December, the median list price nationwide was up a stunning 13.3% from a year earlier, says Realtor.com, with record-low mortgage rates helping to stoke demand for houses and push up prices.
Here's how the FHA loan limits have increased:
FHA Loan Limits for Single-Family Homes in 2021
New limit (2021)
Old limit (2020)
In most U.S. counties
$356,362
$331,760
Throughout Alaska, Hawaii, Guam, and the U.S. Virgin Islands
$1,233,550
$1,148,400
In high-cost counties elsewhere
$822,375
$765,600
Why are the FHA loan limits for Alaska, Hawaii, Guam and the Virgin Islands so high? Well, because of high construction costs in the remote states and territories. It's expensive to get building materials to those places.
Is an FHA loan right for you? Though FHA loans have lots of perks, there's a potentially expensive downside. To provide additional protection for lenders beyond the FHA's own guarantee, borrowers must pay the agency's mortgage insurance premiums, or MIPs.
There's a one-time upfront premium equal to 1.75% of the purchase price of your home, followed by annual insurance that's paid in monthly installments and ranges from 0.45% to 1.05%, though 0.85% is common.
The premiums never go away if you put down less than 10% when you take out your mortgage. If you make a down payment greater than 10%, you can shake your MIPs (yes, that does sound like a disease) after 11 years.
If you weigh the pros and cons and decide an FHA loan is the right choice for you, gather mortgage offers from at least five lenders and compare them — to find the best rate available to you.
Use those same comparison shopping skills when you buy your homeowners insurance. Review rate quotes from multiple insurance companies, to score the lowest rate on your coverage.
Sponsored
Here's how to save up to $700/year off your car insurance in minutes
When was the last time you compared car insurance rates? Chances are you're seriously overpaying with your current policy.
It's true. You could be paying way less for the same coverage. All you need to do is look for it.
And if you look through an online marketplace called SmartFinancial you could be getting rates as low as $22 a month — and saving yourself more than $700 a year.
It takes one minute to get quotes from multiple insurers, so you can see all the best rates side-by-side.
So if you haven't checked car insurance rates in a while, see how much you can save with a new policy.