Americans' Response to How They Would Invest $10,000 is Concerning
What would you do? In a new LendEDU survey, many said they'd want to pay down debt.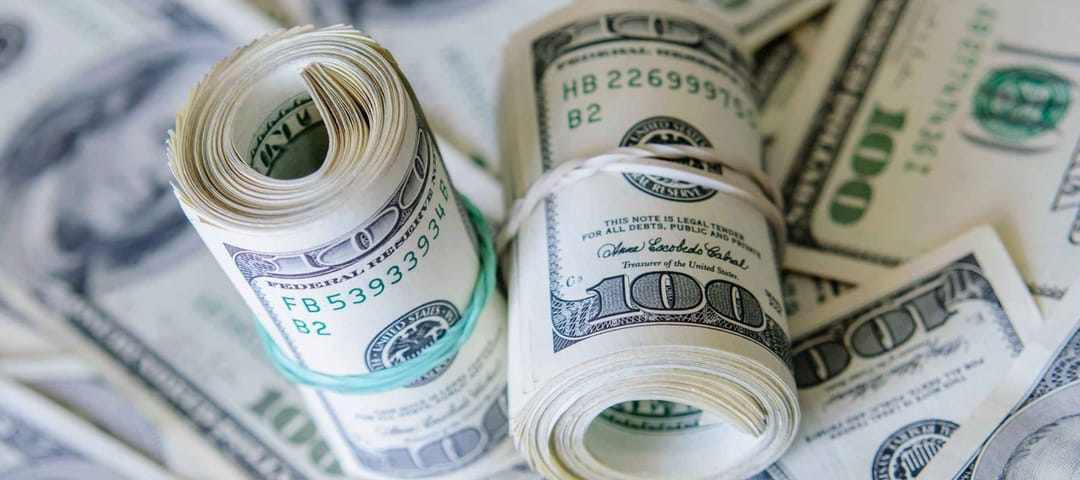 Igor_Koptilin / Shutterstock
If you were given $10,000 for free, how would you invest it?
Real estate? In the stock market through a brokerage account or 401(k)? Virtual currency? Or something less tangible, like furthering your education?
To find out how Americans would want to invest a hypothetical windfall, LendEDU surveyed 1,000 adults. Respondents were given 10 different investment options to choose from, as well as an eleventh option of "none of the above/unsure."
The results revealed a lot about the financial situation that many Americans currently find themselves in: drowning in debt.
Observations and analysis
Note: In the following section, some of the analysis refers to follow-up questions that were asked in the original survey that this article references. For example, respondents that wanted to use the $10,000 to pay down debt were then asked exactly what type of debt they would want to pay down. You can find the full results of that survey here.
Across all generations, paying down debt is the highest priority
Each generation placed a premium on one answer choice: paying down debt. Regardless of generation, this was the most common answer, receiving 27.3% of the vote.
It was clear that debt burdens each generation; in fact, a higher percentage of baby boomers (33.05%) wanted to use the $10,000 to pay down debt than millennials (22.43%). However, the forms of debt for each generation varied a bit. Each generation prioritized reducing credit card debt first, especially baby boomers. A healthy number of millennials wanted to reduce their student loan debt first, while only 2.54% of baby boomers wanted to pay down their student loan debt.
A considerable contingent of both baby boomers and Generation Xers ​wanted to hack away at either personal loan debt or mortgage debt, while less millennials chose the same strategy.
Investor enthusiasm for virtual currency is strong
It was no surprise that 15.07% of millennials wanted to use their $10,000 to invest in virtual currency; younger consumers are the most enthusiastic crypto-investors by leaps and bounds.
However, there was great interest in virtual currency from both Generation Xers and baby boomers, perhaps indicative of virtual currency's evolution into a legitimate investment vehicle. ​Even more interesting was that the older generations had more of an interest in alt-coins when compared to millennial investors.
A higher proportion of both Generation Xers and baby boomers wanted to invest in Ethereum than did millennials, who were mainly zeroed in on Bitcoin. Baby boomers were the only generation that wanted to invest in Ripple, while baby boomers and Gen Xers were the only two generations to indicate they wanted to invest in a coin not listed.
Human financial advisers are still vastly preferred to robo-advisors
Of the respondents, 7.2% wanted to take their tax-free $10,000 and invest it in the stock market through either a brokerage account, financial adviser, or robo-advisor. This result was not the most surprising outcome as investing in the stock market can be seen as the safe play.
However, the lack of investors interested in entrusting that money with a robo-advisor was ​a bit shocking, especially for the millennial generation. Robo-advisors (12.5%) received the least amount of votes when compared to a standard brokerage account (30.56%) or a traditional human financial advisor (52.78%).
Due to their technology, low cost, and low maintenance, many have expected robo-advisors to be the wave of the future, especially among younger investors. However, only 11.11% of millennials wanted to invest their $10,000 with a robo-advisor, while 27.78% preferred a standard brokerage account and 55.55% wanted a traditional advisor. ​
It appears that traditional human advisors are still the most trusted among investors—young and old—looking to invest a decent chunk of change.
Methodology
All of the data that was featured in this report derives from an online poll commissioned by LendEDU and conducted by OnePoll. In total, 1,000 Americans age 18+ from the general population were surveyed. OnePoll draws their respondents at random from the American general population. Respondents were asked to answer all questions truthfully and to the best of their abilities.
The post Americans' Response to How They Would Invest $10,000 is Concerning appeared first on LendEDU.