How do open houses work? Sellers use open houses to drum up interest in their property. This tactic allows potential buyers to take a no-strings-attached tour of the home without scheduling a private appointment.
Open houses are typically hosted by the seller or the listing agent. They have set hours, normally fall on the weekends and, if you're lucky, they include cookies and drinks. (Be sure to adhere to local guidelines for COVID-19 , including social distancing and the use of masks and hand sanitizers.)
Open houses provide a great opportunity for potential buyers to:
Ask questions about the house and neighborhood.
Learn more about the condition of the home (online photos can be deceiving).
Assess the competition for the property.
Form a clearer picture of what they want in a home.
If you're interested in the home after the open house, you can schedule another private tour or, if you sense fierce competition, make an offer.
Stop overpaying for home insurance
Home insurance is an essential expense – one that can often be pricey. You can lower your monthly recurring expenses by finding a more economical alternative for home insurance.
SmartFinancial can help you do just that. SmartFinancial's online marketplace of vetted home insurance providers allows you to quickly shop around for rates from the country's top insurance companies, and ensure you're paying the lowest price possible for your home insurance.
Explore better rates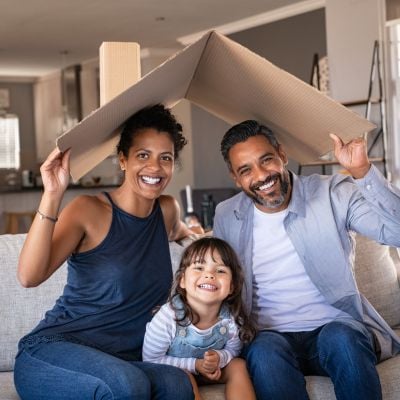 Finding an open house near me
Finding open houses online is easier than ever. Here are five ways to do it.
Search the Multiple Listing Service (MLS) The most powerful way to find homes for sale is to tap into the MLS. This is basically a giant database where real estate brokers share information about houses they're trying to sell for clients.
To access the MLS, you need to work with a real estate agent.
Use Google If you don't want to deal with an agent and prefer working alone, you have plenty of options.
The most obvious method is to simply Google it.
If you search for "Open houses near me," you should see a list of real estate websites showing upcoming open houses in your area. If you want to see open houses in other areas, just search "Open houses in [ZIP code]" or "Open houses in [neighborhood]."
Real estate listing apps Many real estate listing sites have convenient mobile apps that allow you to search for open houses on-the-go.
Among the most popular apps are Zillow, Redfin, Trulia and Realtor.com, but homebuyers will find many other useful real estate apps as well.
One benefit of many of these apps is that they allow you to filter for upcoming open houses in your areas of interest.
Open Instagram Instagram is not the most practical place to look for open houses, but if you are house hunting in a big city, it's worth a shot.
Just search for #openhouse[CITY NAME]. So, if you are looking for posts about open houses in Los Angeles, try #openhouselosangeles.
The problem is, the posts you see are often out of date.
One way to see updated posts is to open one of the images, then follow the account of the real estate agent who posted it.
That way, their posts about new open houses should show up in your feed.
Try Facebook Another way to find open houses is with Facebook.
Simply type "Open houses [YOUR CITY]" into the search bar.
With some luck, you may find Facebook groups and pages dedicated to real estate and open houses in your city. For example, here are the results of a recent search for Los Angeles:
After joining these groups, you can set up notifications that will alert you whenever someone posts something new.
How do I find open houses offline?
If you've exhausted your online search options and still haven't found what you're looking for, you can take the old-school approach and go offline house-hunting.
Visit local real estate offices
If you haven't yet settled on an agent, you can pop into real estate offices in the neighborhoods you like. Ask about upcoming open houses and they'll be happy to show you their calendar.
Ask your agent While you're visiting real estate offices, consider hiring your own agent.
Not only might their access to the MLS help you find what you're looking for, but an agent can make other steps of the home buying process easier. A good agent can:
Recommend trusted lenders, lawyers and inspectors.
Help you negotiate the lowest price.
Act as a buffer between you and the seller.
Research market conditions in your target neighborhoods.
Keep you on track during the closing process.
Look for open house signs
If you know which areas you're interested in, drive around them and look for open- house signs in residents' yards.
This also gives you a chance to familiarize yourself with the neighborhood.
Once you train your eyes to look for these signs, you'll start noticing them everywhere.
More: Best mortgage lenders
Check the newspaper and look for flyers Believe it or not, some real estate agents still post ads in the newspaper. With all the powerful real estate technology at ourfingertips, buying a newspaper and sifting through the pages may not seem like the most convenient option, but you never know what you might find.
Also keep your eye out for flyers posted around town. Agents often take a shotgun approach when promoting open houses, and you never know where you might find your dream house.
Need cash? Tap into your home equity
As home prices have increased, the average homeowner is sitting on a record amount of home equity. Savvy homeowners are tapping into their equity to consolidate debt, pay for home improvements, or tackle unexpected expenses. Rocket Mortgage, the nation's largest mortgage lender, offers competitive rates and expert guidance.
Get Started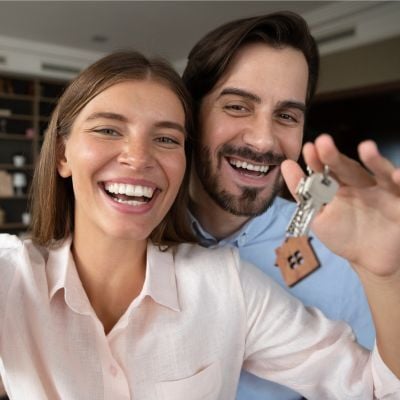 How to make the most of open houses
There's more to open houses than just admiring the high ceilings, marble countertops and swimming pools.
To make the most of your time, make a plan of attack.
Here's what it should look like:
1. Narrow down your favorites Touring open houses can be time-consuming, so instead of visiting every property that looks half-interesting, do some extra research to narrow your list of favorites. Think about:
How long has the property been on the market?
Has the price been reduced already?
Does it have all the characteristics you're looking for?
Which properties excite you the most?
Which are closest to your work and places you frequently visit?
2. Plan your tour day
Once you've made your list, plan your tour day. It's easier to compare properties when they are all fresh in your mind. And since most open houses are held on weekends, you can hit several on the same day. Lump together properties in the same neighborhood to create a route that minimizes drive time.
Just make sure not to cram your schedule too full. You'll want plenty of time to evaluate each property and ask questions. This may take more time than you think if a home is crowded with other house hunters.
3. Make a list of questions The last thing you want is to drive away from an open house and realize you forgot to ask an important question. Nor do you want to be constantly thinking about everything you want to ask while you are touring the place. You'll need to focus on the house itself.
An easy way to remedy this is to carry a list of questions to ask at every open house. This could be a document on your phone or, if you're old school, print out a stack of question sheets and use a pen and clipboard.
4. Create a list of features to inspect
Make a checklist of important features you want to check out. Among them might be the size of the yard, the neighborhood vibe, storage space available, potential repairs and remodels needed, etc.
5. Make a list of pros and cons
You could include this with your inspection checklist. Use it to help you remember what you liked and didn't like about each property. After you've visited a handful of houses, consult these lists during the decision-making process.
6. Take photos and videos The more houses you visit, the more everything starts to blur together. To help jog your memory, take photos and videos at each property. If your location services are active, you should be able to sort the photos by address when you're ready to review them. Remember that you might need to ask permission before taking pictures.
7. Ask about the neighborhood
The house itself may be perfect, but you should learn about the area, too. Ask the owner and agent about neighbors, HOA rules, crime, traffic, school districts and potential developments, for instance.
8. Ask the selling agent for additional suggestions
If you don't already have an agent, ask the selling agent about any other open houses coming up. When agents are representing the seller, you probably won't want them as your agent. But it doesn't hurt to ask what else they're selling.
By following these open house tips, you should land your dream home in no time. Happy hunting.
Sponsored
Follow These Steps if you Want to Retire Early
Secure your financial future with a tailored plan to maximize investments, navigate taxes, and retire comfortably.
Zoe Financial is an online platform that can match you with a network of vetted fiduciary advisors who are evaluated based on their credentials, education, experience, and pricing. The best part? - there is no fee to find an advisor.